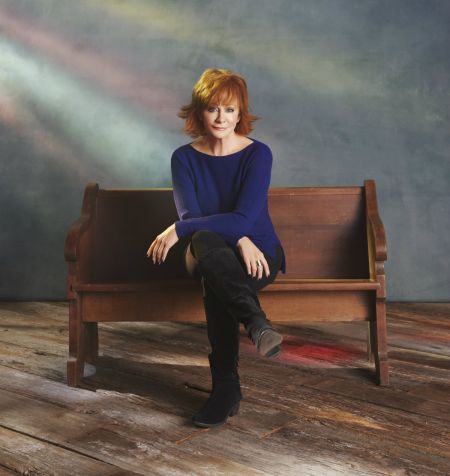 Cameron Powell
26 years ago, the legendary Reba McEntire took the rags-to-riches "Fancy" story into the Top 10 on country radio. The southern-gothic inspired tale of a young woman named Fancy who overcomes poverty to become a successful courtesan stands as one of country's best story songs of all time. Originally recorded by Bobbie Gentry (also known for her "Ode to Billie Joe" hit), "Fancy" conjures up images of middle America, the struggle to make ends meet and the plight of women in a patriarchy. Now, the song is seeing a renewed life--as a musical.
The Peccadillo Theater Company will present a two-day developmental lab around the musical, also called "Fancy." The book was written by Susan DiLallo and Dan Wackerman, and Denis Jones signs on to direct and choreograph. The lab is set for March 16 at 4 p.m. and March 17 at 11 a.m. and 3 pm. at Off-Broadway's Westside Theatre. The accompanying score will include covers of many country/blues standards, including Loretta Lynn's "Don't Come Home a-Drinkin' (with Lovin' on Your Mind)," Lynn Anderson's "I Never Promised You a Rose Garden,"  Johnny Cash's "I Walk the Line," Gretchen Wilson's "Redneck Woman," Carrie Underwood's "Before He Cheats," Percy Mayfield's "Hit the Road, Jack" and Bonnie Raitt's "I Can't Make You Love Me," among others.
"Fancy is a new American musical that brings together some of the all-time greatest crossover country songs on stage with some of the theatre's brightest talents," shares producer Margot Astrachan in a press statement. "We're looking forward to this developmental presentation and hope it will inspire producing partners to join us as we look to a production at a major regional theatre company prior to a New York production and national tour."
The cast includes Katie Boeck (known for her work in "Spring Awakening") as the lead; Matt Bogart ("Jersey Boys"); Felicia Finley ("The Wedding Singer"); Jon Patrick Walker ("Young Frankenstein"); Colin Cunliffe ("Finding Neverland"); Kara Mikula ("White Christmas"); Sydney Morton ("American Psycho"); T. Oliver Reid ("Sunset Boulevard"); Blair Ross ("Side Show"); Kirstin Tucker ("A Bronx Tale"); Scott Wakefield ("Hands on a Hardbody"); and Sam Sherwood.
Much like in the song itself, the musical focuses on 16-year-old Fancy, who has dreams of becoming a successful music star. When her mother gives her a way out of poverty (through becoming a prostitute to rich men), she claws her way to the top--but not without making even more sacrifices along the way.
"I knew what I had to do but I made myself this solemn vow that I's gonna be a lady someday, though I don't know when or how. I couldn't see spending the rest of my life with my head hung down in shame you know. I might have been born just plain white trash...but Fancy was my name," rings the song's third verse. "It wasn't very long after, a benevolent man took me off the street, and one week later I was pourin' his tea in a five room hotel suite. I charmed a king, a congressman and an occasional aristocrat. Then, I got me a Georgia mansion in an elegant New York townhouse flat...and I ain't done bad."
Stay tuned to AXS.com for any and all updates.