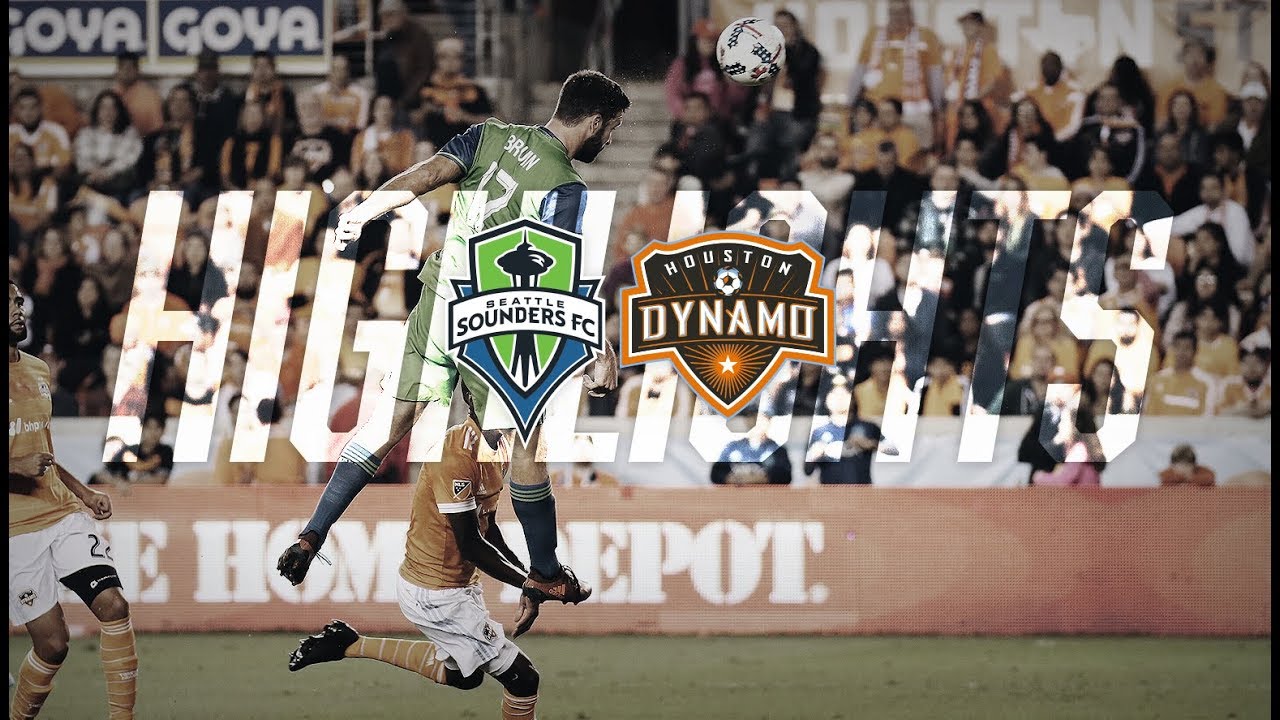 YouTube/Seattle Sounders FC
There was a record attendance at BBVA Compass Stadium for the Houston Dynamo of Major League Soccer on Tuesday. A record 22,661 fans saw the Dynamo play the Seattle Sounders in game one of the Western Conference Finals. 
The fact that the Dynamo were able to attract a large crowd is significant because the franchise has struggled generating attendance this season. The Dynamo only averaged 17,500 fans which was 17th in the MLS.
There are three major reasons for the high attendance. The first is the fact that the Dynamo were in a very important playoff game with only four more teams left attempting to win the 2017 MLS Cup. The second is the Dynamo were finally not competing with the Houston Astros, who had huge attendance numbers this year as they won their first World Series in franchise history. The third is the MLS was very smart in putting the game on a Tuesday. The Dynamo did not have to compete with the Houston Texans on Sunday, college football on Saturday or high school football, which is gigantic every fall in Texas every Friday.  
The Dynamo got off to a bit of a rough start and were unable to rebound as they lost 2-0 to the Sounders. Gustav Svensson opened the scoring in the 11th minute and Will Bruin put the Sounders up 2-0 with a goal in the 42nd minute. Both Sounders goals came off headers. 
The Dynamo got themselves in penalty trouble early in the contest as Jalil Anibaba knocked down Sounders midfielder Nicolas Lodeiro. Anibaba was given a red card and Lodeiro was given a penalty kick, but Dynamo goalkeeper Joe Willis was able to make a huge save off of Lodeiro's free kick or the score heading into Seattle for game two of the series could have been 3-0. Game two of the Dynamo and Sounders series is Thurs., Nov. 30.