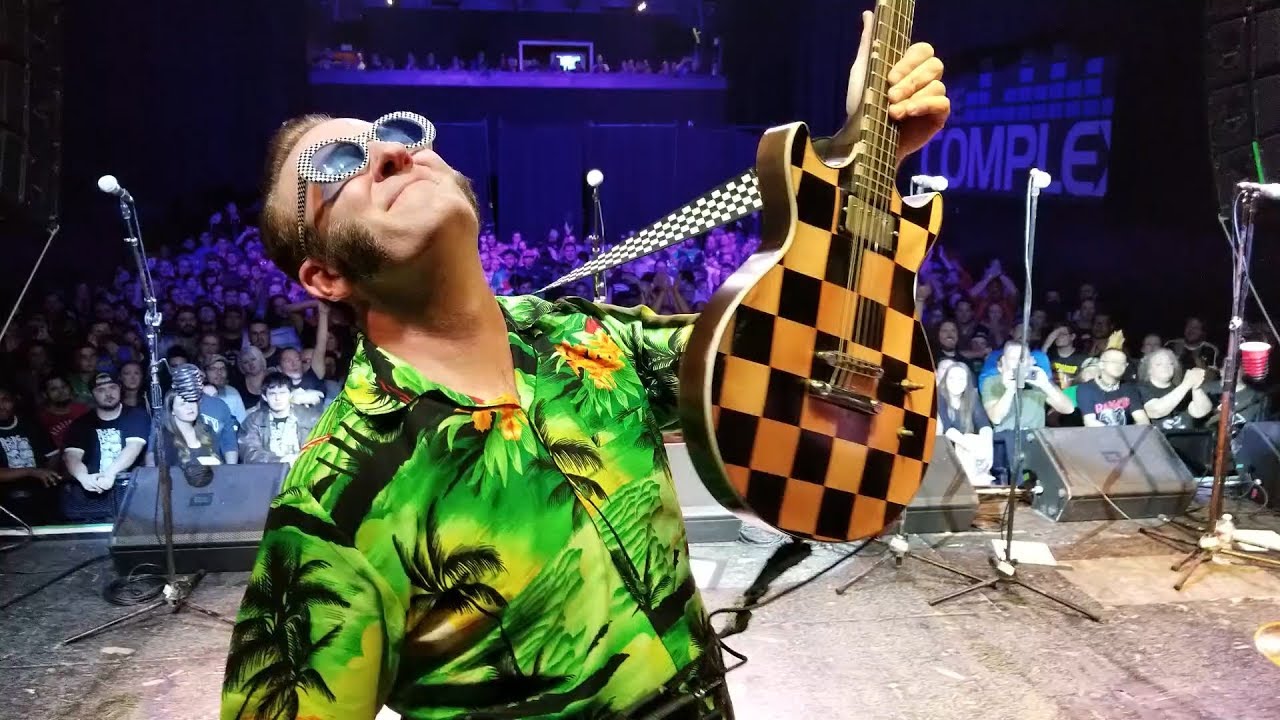 ReelBigFishVIDEOS/YouTube
This summer just got a lot more interesting as two punk rock bands are joining forces for one incredible tour. Reel Big Fish are hitting the road with Bowling For Soup starting in June, and fans can get tickets to their 2019 tour starting this Tuesday, March 12 here at AXS.
Though both bands have been tearing up the punk scene for years, they've never toured together until now, which makes this a must-see tour for anyone who loves the genre. Who doesn't want to see two of the biggest names in punk music finally joining forces, while both of them celebrate important milestones in their careers? This tour will be a party - a big, loud, animated party that will keep music fans on their feet from the first song to the encore.
Reel Big Fish have been performing since 1991, making this their 28th year in the business. But the Orange County rockers haven't slowed down a bit since then, having just released their ninth album, Life Sucks...Let's Dance in December. The band's first record in six years features their version of "Ska Show," which frontman Aaron Barrett first recorded with The Forces of Evil; you can hear the Reel Big Fish cover by playing the video at the top of this article.
Meanwhile, Bowling For Soup are celebrating their 25th anniversary in 2019. This will be the band's first tour with bassist Rob Felicetti as a full member after he replaced Erik Chandler in January. Felicetti has performed with the band as a touring musician since 2017, so it should be a relatively easy transition, but that's the latest evolution of a group that likewise isn't showing their age. They toured South Africa for the first time last spring, and while they haven't released a new record since 2016's Drunk Dynasty, they're still racking up plenty of live shows.
Nerf Herder will be the tour's opening act through June 29, with MEST opening from July 21 to Aug. 3.
Anyone who knows punk rock will want to snag seats to this tour just to appreciate how much history and how much energy both of these bands have. They're still wowing audiences well after many bands would have retired, and audiences haven't quite heard them until they've appreciated their manic enthusiasm live. AXS has fans' tickets to several concerts on this co-headlining tour, including what will certainly be a fantastic closing night.
Tickets to select shows on Reel Big Fish and Bowling For Soup's 2019 tour are on sale beginning Tuesday, March 12 at 10 a.m. local time through the AXS event pages linked below. Ticket prices and more information are available on each event page.
Below are all of Reel Big Fish and Bowling For Soup's 2019 tour dates:
June 19 - Ft. Lauderdale, FL - Revolution*
June 20 - St. Petersburg, FL - Jannus Live*
June 21 - Orlando, FL - House of Blues*
June 22 - St. Augustine, FL - St. Augustine Backyard Stage (Tickets)*
June 23 - Atlanta, GA - Buckhead Theatre*
June 25 - Silver Spring, MD - The Fillmore*
June 27 - Poughkeepsie, NY - The Chance Theater*
June 28 - Worcester, MA - The Palladium*
June 29 - Portland, ME - Aura*
July 21 - Seattle, WA - The Showbox (Tickets)**
July 22 - Portland, OR - Crystal Ballroom**
July 24 - Crystal Bay, NV - Crystal Bay Casino - Crown Room**
July 25 - Berkeley, CA - The UC Theatre**
July 26 - San Diego, CA - House of Blues**
July 27 - Las Vegas, NV - Brooklyn Bowl**
July 30 - Phoenix, AZ - The Marquee**
Aug. 1 - Salt Lake City, UT - The Depot (Tickets)**
Aug. 2 - Ft. Collins, CO - Mishawaka**
Aug. 3 - Denver, CO - Ogden Theatre (Tickets)**
*with Nerf Herder opening
*with MEST opening
For more on either Reel Big Fish or Bowling For Soup, including tickets to their upcoming concerts, click their names above to visit their artist pages at AXS.