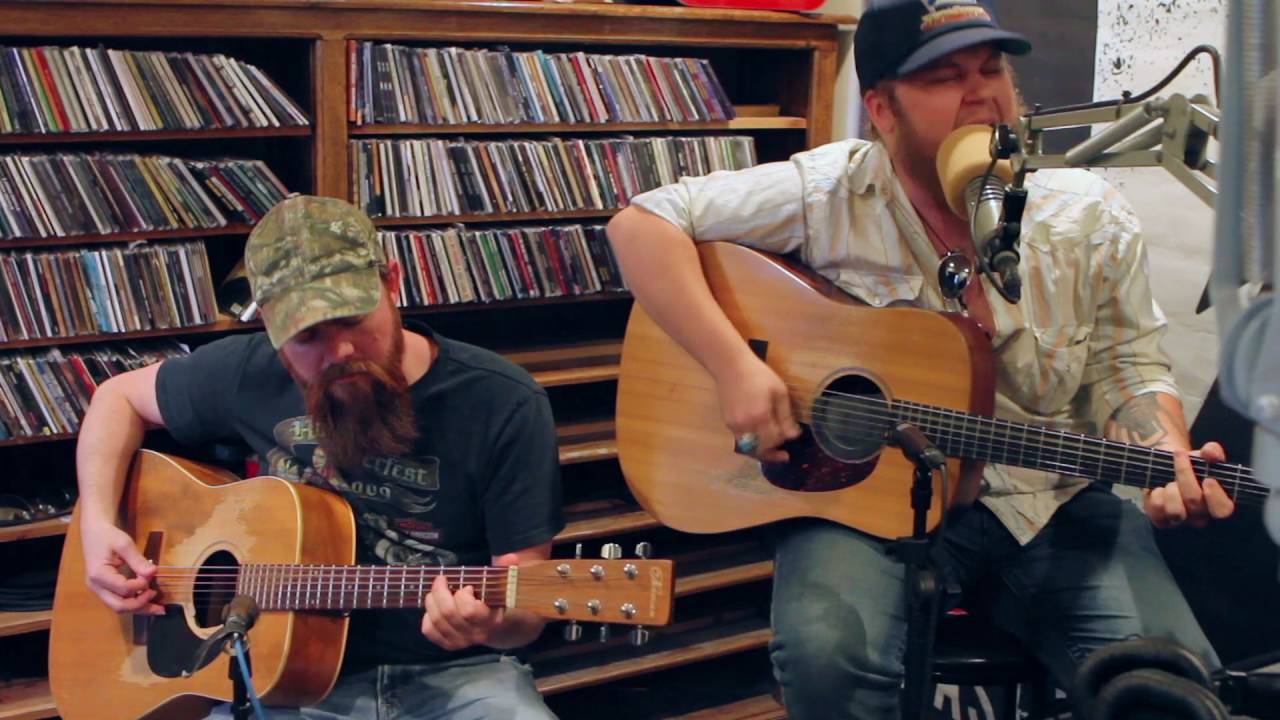 Lightning 100/YouTube
With the recent trend in reviving old musical styles, one that has missed that train is Southern rock. Sure, Americana stalwarts like Jason Isbell and Sturgill Simpson have incorporated elements of Southern rock into their sound, but pure Southern rock in the style of Lynyrd Skynyrd or The Charlie Daniels Band is in short supply. But Nashville's The Steel Woods are changing that with their debut album Straw in the Wind, out May 19 on Woods Music/Thirty Tigers.
The Steel Woods formed out of a one-off concert that featured vocalist Wes Bayliss and Jason "Rowdy" Cope. Bayliss and Cope both have a deep grounding in Americana, with Cope having backed up Jamey Johnson for almost a decade and most recently playing with Lindi Ortega. The two hit it off and after numerous fishing trips and guitar pulls, they recruited drummer Jay Tooke and bassist Johnny Stanton to form a band.
The themes on Straw in the Wind could only have been born of the crossroads where the Bible Belt meets the country outlaw. Cope and Bayliss fill the baker's dozen songs on the album with liberal doses of salvation and judgment, of lovers living with a broken heart and those willing to kill to cure it. Its cast of characters are impressively complex despite being served in three and a half minute doses.
Nowhere is that more apparent than in the album's title track. The narrative tale of a group of strangers, each unsavory enough to have been pulled straight from the pages of Dashiell Hammett, who disappear one by one "like straw in the wind" is punctuated by a sinister guitar crawl from Cope.
Even when The Steel Woods delve into covers, as they do on Darrell Scott's heartbreaking "Uncle Lloyd", and Brent Cobb's "Better in the Fall", they retain a signature style that makes the album cohesive. Even the album's most surprising inclusion, Black Sabbath's "Hole in the Sky", retains a dirty Southern feel while honoring the original's heavy riffing.
The counterpoint to "Hole in the Sky" is the ballad "The Secret", featuring vocal help from Lindi Ortega. But even here, lurking behind its lush orchestration, is an air of uneasiness. A retelling of the story of Adam and Eve, with Adam "sitting under this tree, staring at a half-eaten apple", finally realizing that "it was her lips I should have feared, not a viper in the garden."
In an era when every week brings a dozen or more new releases vying for limited consumer choice, The Steel Woods have done a good job of differentiating themselves. They're a band who could have stepped on the stage of a mid-'70s Volunteer Jam and been right at home. For fans of pure Southern rock, Straw in the Wind is going to be welcome with open arms. For newer fans who may find The Steel Woods via their connection with Jamey Johnson or Lindi Ortega, there will be enough familiarity to ease the slide into the gritty world that the band has created.