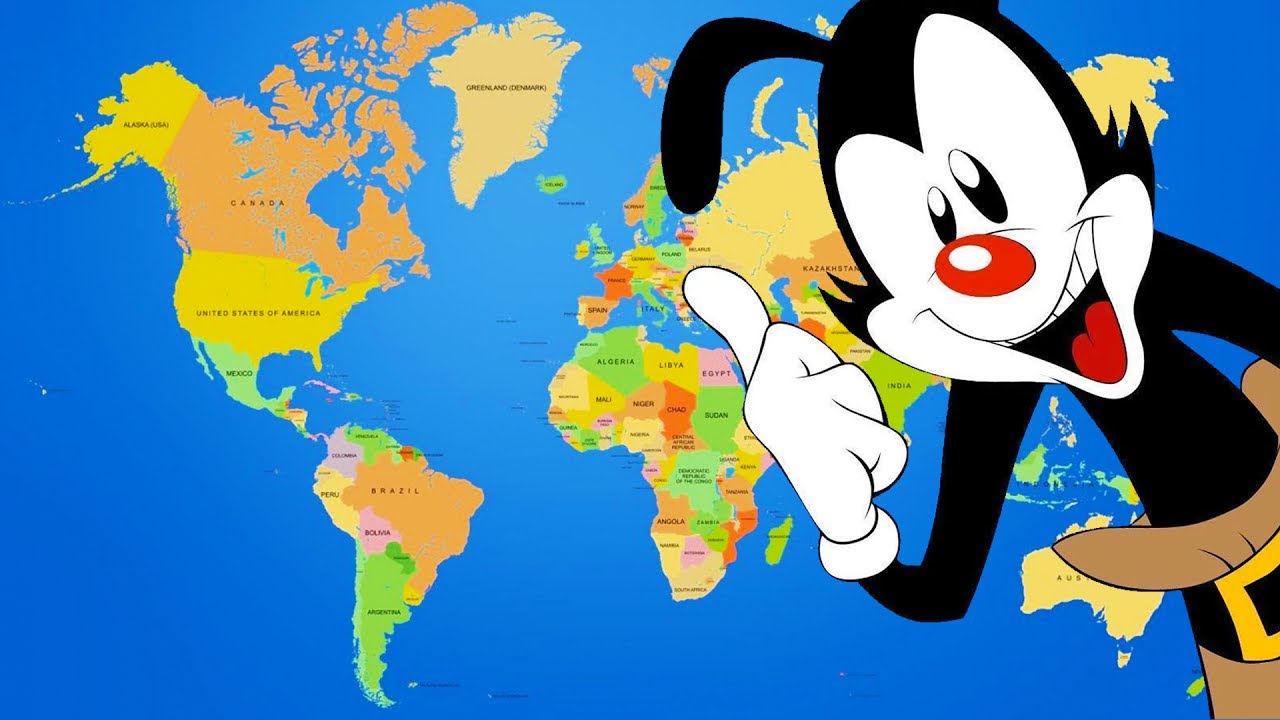 Nerdist/YouTube
Rob Paulsen celebrates his birthday on March 11, marking another year of being one of the best voices of his generation. Music fans grew up with Rob Paulsen, who lent not only his voice but his singing capabilities to many classic animated programs over the years, most notably the Warner Bros. hit "Animaniacs." With the series now on the road with the "Animaniacs Live!" concert tour, AXS has put together our playlist of Rob Paulsen's 5 best songs for fans of all ages to enjoy. Check them out below, and get tickets to "Animaniacs Live!" here.
The combination of Paulsen with "Animaniacs" songwriter and producer Randy Rogel produced songs that were not just good songs for an animated TV series, but great songs overall. With "The Ballad of Magellan," Paulsen as Yakko Warner sings about the story of famous explorer Magellan, serving as both storyteller and performer. The song shows how much information Rogel can get into just a handful of minutes, while Paulsen's showmanship is on full display as Yakko delivers a tongue-in-cheek tune about Magellan and his adventures.
Paulsen got some of the best "Animaniacs" songs to perform, but many were group efforts between him and the rest of the cast, most notably Jess Harnell and Tress MacNeille, who sung as Yakko's brother Wakko Warner and sister Dot Warner respectively. "The Presidents Song" is one such number, where music fans will appreciate how well the three voices mesh together, along with several laugh out loud jokes and again, a plethora of information. While "Animaniacs" had great songs, they were also very educational, and this is one of those tunes that does both simultaneously.
A companion piece to "Yakko's World," this tune about the universe doesn't have the same appeal that "World" does. But while it's not on the same level, it's charming in his own way as Paulsen delivers an ode to the sheer size of the universe and everything that's in it. Rather than listing all the planets or stars in space, "Universe" reminds the listener, literally, that it's a very big universe and we're not. It's fun, fast-paced and will make music fans smile.
2) "All The Words In The English Language"
Not actually all the words in the English language, but the idea that it could be makes this song a winner. Obviously there's not enough time for Yakko to perform every word in the dictionary, so the "Animaniacs" team of Rogel and Paul Rugg came up with the creative concept of only recording certain segments, and every time they cut back, Yakko is more and more exhausted (implying he's been singing all the other words in the interim). What's great about Paulsen's performance is that he gets to sing all of that fatigue. He's not just performing a song; he's gradually scaling back his vocal ability until Yakko finally just falls over. But he gets the job done!
One of the most well-known and beloved songs written for animation ever, "Yakko's World" is pretty much perfect. Paulsen and Rogel make world geography not only interesting but turn it into a legitimately catchy tune (which is not easy when you're having to include names like Tanzania and Qatar). This song is just complete fun with a subject that should be anything but, and Paulsen deserves a commendation for being able to keep pace and deliver it absolutely flawlessly. It's still as great now as it was when the song debuted in 1993, even if many of the countries have changed their names or no longer exist. Paulsen has performed an updated version of "Yakko's World" as well; you can watch a live performance of the 2017 edition by playing the video at the top of this article.
Below are the upcoming "Animaniacs Live!" tour dates, with tickets and more information available here:
March 30 - Downey, CA - Downey Theatre
For more on Rob Paulsen, visit his artist page at AXS.