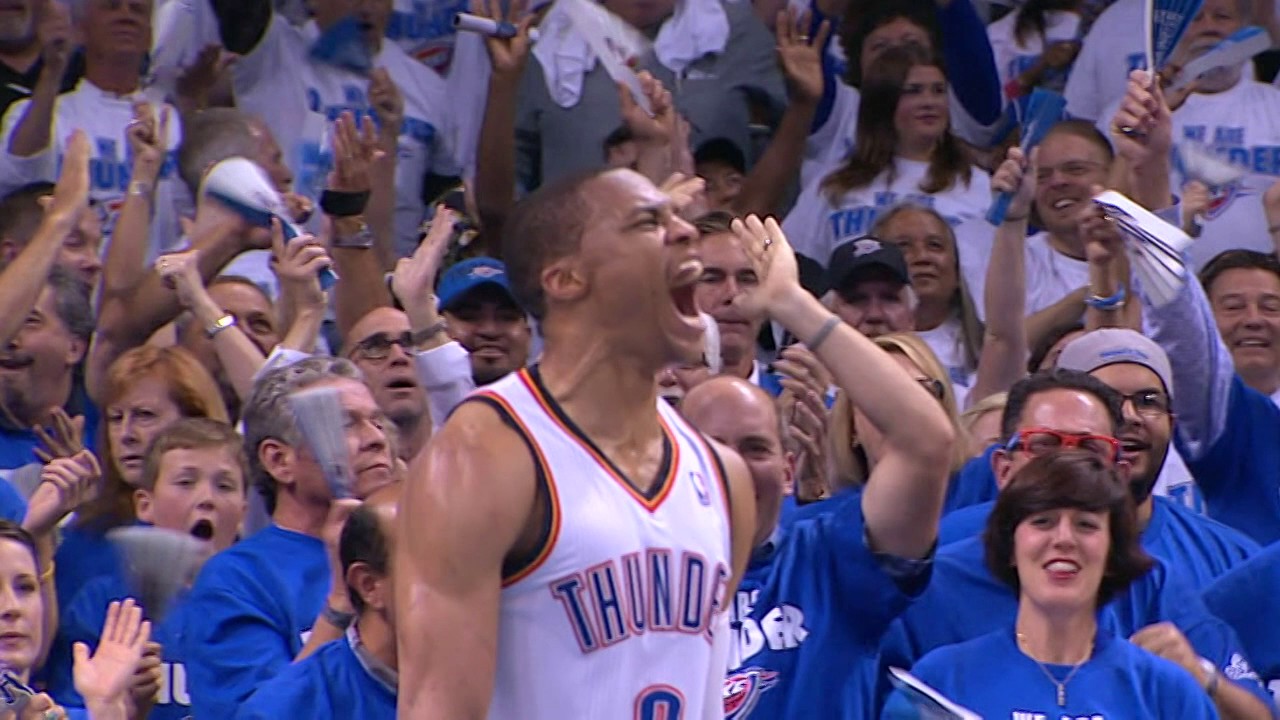 NBA/YouTube
Russell Westbrook, an MVP Award winner for the Oklahoma City Thunder, could miss some regular season games after undergoing arthroscopic surgery on his right knee. He is expected to miss the entire preseason, and the team will re-evaluate him in four weeks.
According to ESPN, Westbrook could be cleared by opening night when the Thunder take on the defending champion Golden State Warriors. However, the team will not push him to return to action.
Westbrook, who has been actively training throughout the summer, experienced knee stiffness that necessitated the procedure. The point guard opted to undergo surgery rather than potentially deal with knee pain for the entire 2018-19 season.
The Thunder have had an active offseason, as they were the surprise winners of the Paul George sweepstakes. The sought-after free agent decided to re-sign with the Thunder, agreeing to a supermax extension.
The team also bid adieu to veteran forward Carmelo Anthony, which should make George a greater focal point. With greater defined roles, the Thunder are expected to surge in the Western Conference. A healthy Westbrook will be critical for the team's success next year.
Westbrook averaged 25.4 PPG, 10.3 APG, and 10.1 RPG last season, a year after winning the MVP Award.
Keep it here on AXS.com for more NBA news and tickets to select games.