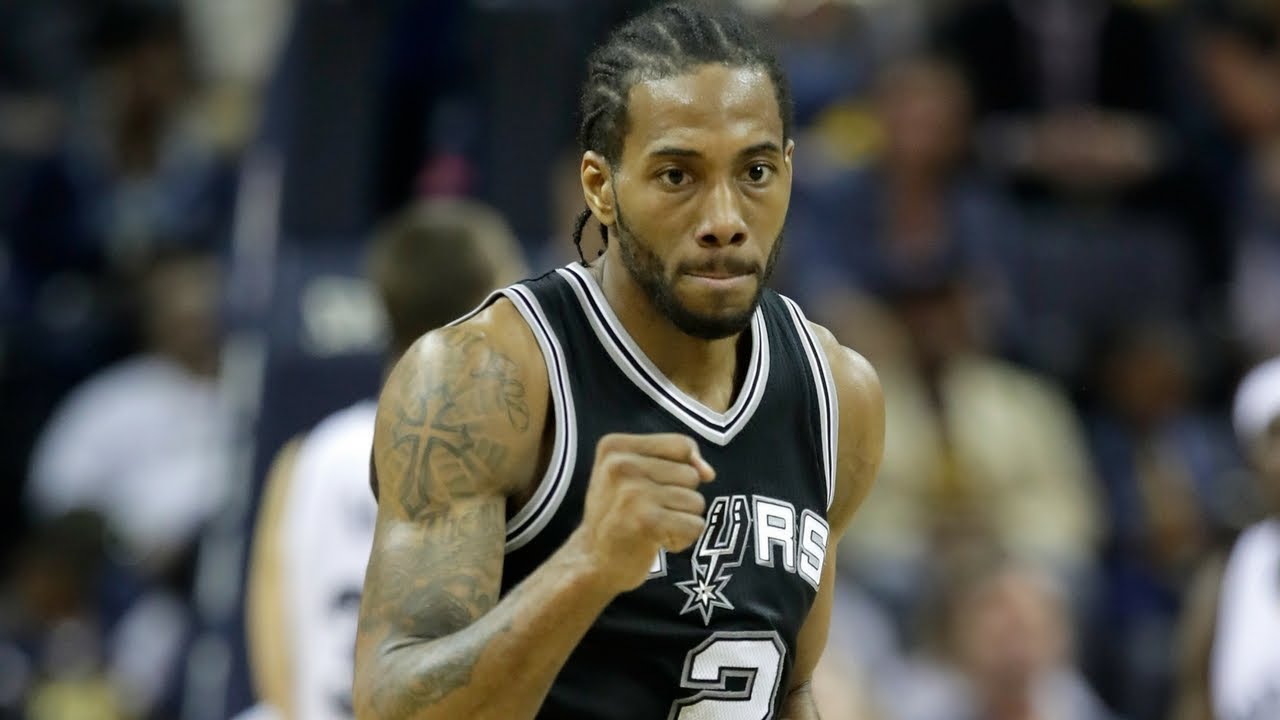 NBA/YouTube
The San Antonio Spurs recently announced that superstar forward Kawhi Leonard would miss most or all of the preseason while he continues to rehab a quadriceps injury. The hope is that Leonard will return for the start of the regular season. 
The Spurs have been vague on when the injury occurred and when he is expected to return to action. Leonard missed much of San Antonio's series elimination to the Golden State Warriors with a sprained ankle. According to the team, that injury is completely healed.
"We're still rehabbing his thigh," Spurs head coach Gregg Popovich said. "And he'll probably miss the beginning of preseason or a good deal of preseason, and we're not going to put a timetable [on a return].
Leonard, now in his seventh season in the league, has emerged as one of the sport's marquee players. He has turned into a perennial MVP candidate and arguably the NBA's best defender. His health is paramount to the success of the Spurs.
More so than the Golden State Warriors, Oklahoma City Thunder, and Houston Rockets, the Spurs are reliant on one player. The other clubs offer strength in numbers–strength being star talent. Leonard is the Spurs' engine.
In the meantime, free agent signee Rudy Gay would slide into Leonard's vacated spot. Popovich could also tinker with his lineup when Leonard returns by moving LaMarcus Aldridge to center, sending out a lineup with both Gay and Leonard.
The Spurs open their regular season slate against the Minnesota Timberwolves on Oct. 18, giving Leonard some two and a half weeks to recover further.