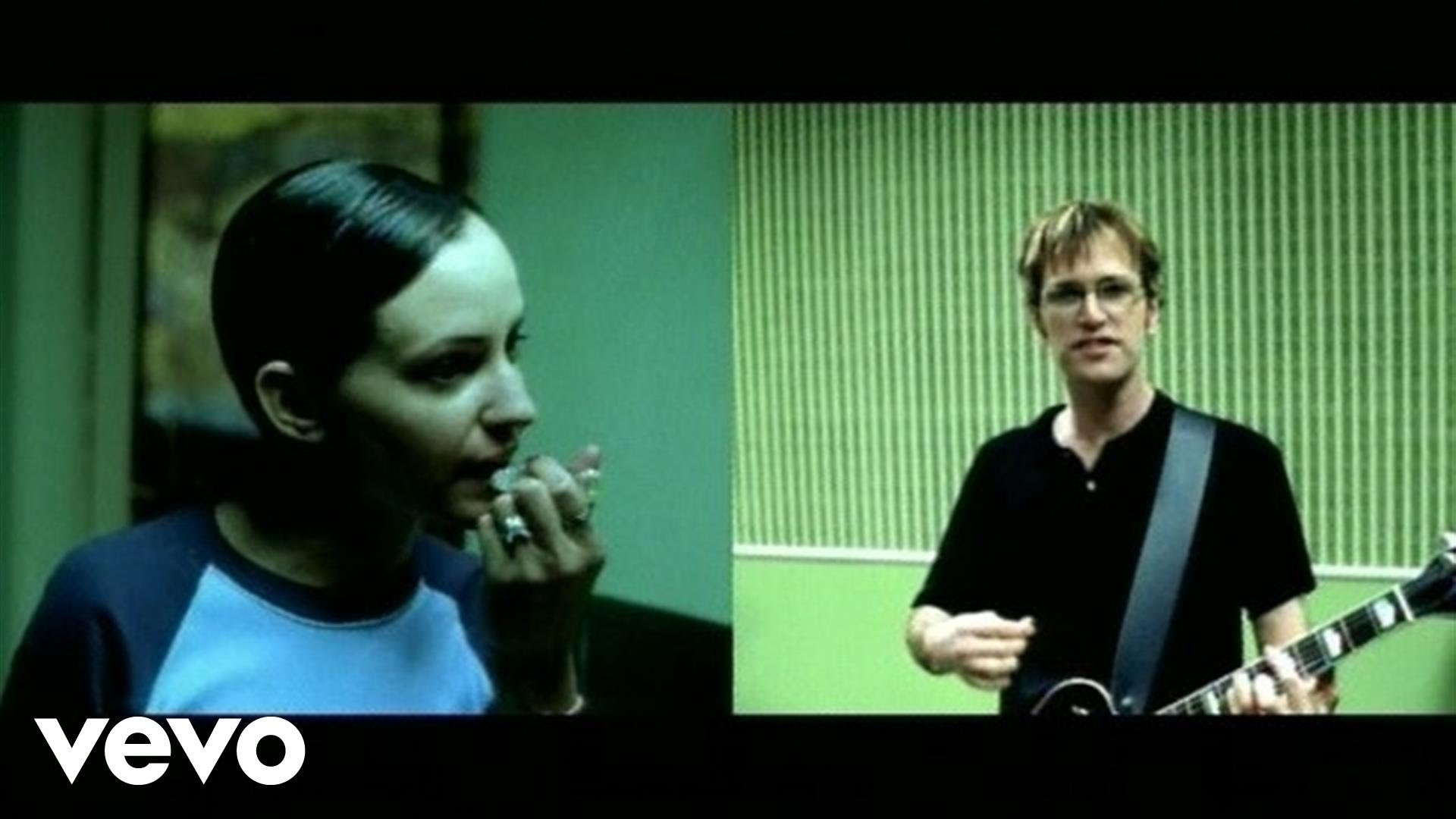 Semisonic/VEVO
Semisonic is celebrating the 20th anniversary of the band's breakthrough album Feeling Strangely Fine with a deluxe-edition reissue that Universal Music Enterprises will release on Oct. 19. The reissue includes four B-sides that were originally released internationally: "Long Way from Home," "I'm a Liar," "Beautiful Regret" and "Making a Plan." The reissue will be available on CD and digital formats, as well as om limited-edition gold vinyl, which is the first time a Semisonic album has been pressed to a vinyl LP. 
Feeling Strangely Fine, Semisonic's second album has the band's biggest hit, "Closing Time," which reached No. 11 on the Billboard Hot 100 and was Grammy-nominated for Best Rock Song. Semisonic lead singer Dan Wilson, who wrote "Closing Time" and most of Semisonic's songs, would later go on to win Grammy Awards for Song of the Year (for Dixie Chicks' "Not Ready to Make Nice") and Album of the Year, for being one of the producers of Adele's blockbuster 21. Semisonic recently released an early live demo of "Closing Time" for streaming. Other well-known songs on Feeling Strangely Fine are "Secret Smile" and "Singing in My Sleep."
Semisonic was formed in Minneapolis in 1995 and disbanded in 2001, but reunited in 2017 for several shows in Minneapolis and St. Paul, Minnesota. The band's last studio album was 2001's All About the Chemistry, and there's no word yet if there will be another Semisonic album.
Wilson commented in a statement about the reissuing Feeling Strangely Fine: "When I started writing songs for the album that would become Feeling Strangely Fine, [Semisonic members] John Munson and Jake Slichter and I were living in South Minneapolis. I had decided a while back that my best songs were about me and the people I loved or admired and our adventures and troubles, and the new songs really reflected that ideal. I was writing about our lives. I remember telling Jake I wanted to make a record that had the folk music simplicity of Simon & Garfunkel but also the loudness of U2 and Nirvana. I wasn't thinking that these songs would become the soundtrack for so many people's lives. We definitely weren't thinking that these songs would still be played on the radio 20 years later."
Here is the tracklist for the 20th anniversary reissue of Feeling Strangely Fine:
Closing Time
Singing in My Sleep
Made to Last
Never You Mind
Secret Smile
DND
Completely Pleased
This Will Be My Year
All Worked Out
California
She Spreads Her Wings
Gone to the Movies
Long Way from Home*
I'm a Liar*
Beautiful Regret*
Making a Plan*
*Bonus tracks