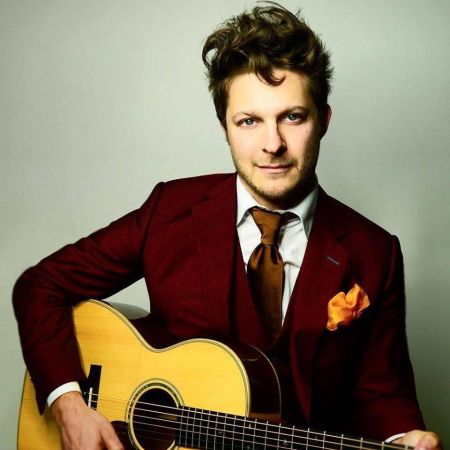 Courtesy of Benjamin Scheuer
Fans of the multi-talented Benjamin Scheuer were mesmerized by the singer/songwriter's one-man show "THE LION," the award-winning musical that Scheuer performed more than 500 times in 2016 through early 2017. Much to the excitement of fans in the New York City area, Scheuer has announced one more performance of "THE LION" that will take place at the Sheen Center on April 30. And for fans all over the world, Scheuer is releasing a new song called "Hello Jemima" that's scheduled to drop on April 20. Today though, AXS is pleased to give fans an advance listen to "Hello Jemima" with an exclusive world premiere of the song.
Like the songs in "THE LION," which is based on Scheuer's life, "Hello Jemima" is very personal to its creator; Scheuer wrote the song for the woman who is now his wife. "I saw her across the room and went over to say hello," says Scheuer. "We spoke for maybe four minutes, and the next day I returned home to New York and looked up Jemima's work. I fell completely in love. We sent hand-written letters back and forth for months. I wrote "Hello Jemima" for her and when I was back across the pond I played it for her the same day I told her 'I love you' for the first time. We got married last summer."
Considering the results that "Hello Jemima" has already garnered Scheuer, the song can probably be considered his greatest hit, even though it is just getting started. Fans who would like to own "Hello Jemima" on vinyl can find a 7" single version of the song, also available on April 20, and paired with a second new song, "Silent Giants." The songs will also be available as digital downloads.
Follow Benjamin Scheuer here.