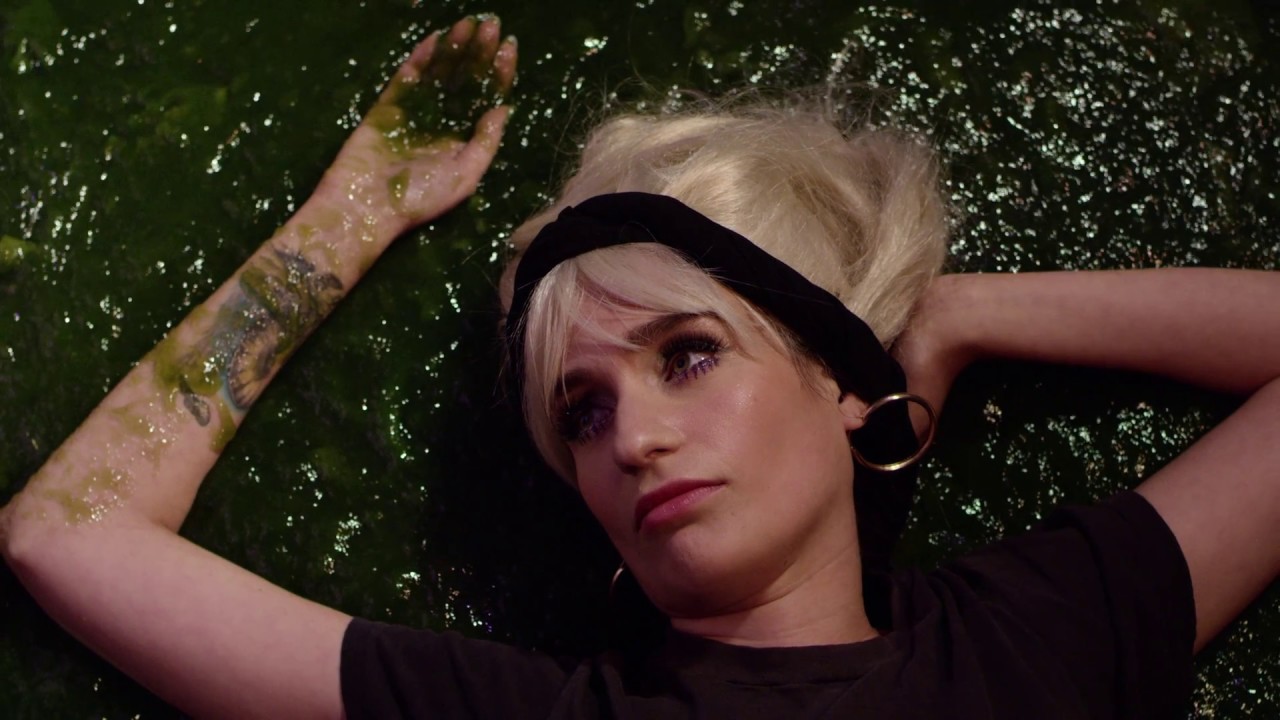 Carpark Records/YouTube
New England's own indie-rock gems, Speedy Ortiz have announced their follow up studio effort to 2015's Foil Deer. Announced on Wednesday, the band's new album will be titled Twerp Verse, and is scheduled for an April 27 release on Carpark Records. The first single from the upcoming album titled "Lucky 88" was also shared on Wednesday, and can be watched in its somewhat serious, but mostly fun music video above.
The band also revealed their upcoming promotional plans surrounding the album's release with a 29-date North American tour scheduled to start on May 3 in Connecticut following their appearance at SXSW, and run well into the start of summer with a final show at The Hi-Fi in Indianapolis. Notable stops on the band's upcoming spring run include shows at Los Angeles' Echo and the Music Hall of Williamsburg in Brooklyn. Tickets for select shows on the upcoming run will be going on sale to the public starting this Friday, Feb. 23, and can be purchased by clicking here.
Speedy Ortiz' previous studio release came in the form of a four-track EP titled Foiled Again, which arrived back in 2016 and featured collaborations with fellow artists including Lizzo. According to Rolling Stone, the band had been deep into working on their full-length follow up to Foil Deer, but ditched most of their progress in hopes of pursuing "a more socially conscious direction," due to the toxic political climate that took over the country that year.
"The songs on the album that were strictly personal or lovey-dovey just didn't mean anything to me anymore – that's not the kind of music I've found healing or motivating in the past few years, and I was surprised I'd written so much of it," the band's singer/guitarist Sadie Dupuis mentioned about the mission for Twerp Verse. "Social politics and protest have been a part of our music from day one, and I didn't want to stop doing that on this album."
The track listing for the upcoming album can be seen below, in addition to their full run of scheduled tour dates.
Twerp Verse Track List:
1. "Buck Me Off"
2. "Lean In When I Suffer"
3. "Lucky 88"
4. "Can I Kiss You?"
5. "Backslidin'"
6. "Villain"
7. "I'm Blessed"
8. "Sport Death"
9. "Alone with Girls"
10. "Moving In"
11. "You Hate The Title"
2018 Tour Dates:
March 13-16 - Austin, TX - SXSW
April 21 - Lansing, MI - The Avenue
May 3 - Hamden, CT - Space Ballroom
May 5 - Washington, DC - Black Cat
May 7 - Norfolk, VA - Charlie's American Cafe
May 8 - Durham, NC - The Pinhook
May 9 - Atlanta, GA - The Masquerade - Purgatory
May 10 - Nashville, TN - The High Watt
May 12 - Chicago, IL - Subterranean
May 13 - Detroit, MI - El Club
May 14 - Toronto, ON - The Legendary Horseshoe Tavern
May 15 - Montreal, QC - La Vitrola
May 17 - Brooklyn, NY - Music Hall of Williamsburg (Click here for tickets)
May 29 - Lakewood, OH - Mahall's
May 30 - Louisville, KY - Zanzabar
June 1 - Little Rock, AR - Stickyz Rock'n'Roll Chicken Shack
June 2 - Austin, TX - Barracuda
June 3 - Dallas, TX - Club Dada
June 5 - Phoenix, AZ - Rebel Lounge
June 6 - San Diego, CA - Soda Bar
June 7 - Los Angeles, CA - The Echo
June 9 - Oakland, CA - Starline Social Club
June 10 - San Francisco, CA - Cafe Du Nord
June 12 - Portland, OR - Doug Fir Lounge
June 13 - Seattle, WA - The Vera Project
June 14 - Boise, ID - Neurolux
June 16 - Denver, CO - Larimer Lounge
June 17 - Omaha, NE - Reverb
June 19 - St. Louis, MO - Blueberry Hill's Duck Room
June 20 - Indianapolis, IN - The Hi-Fi