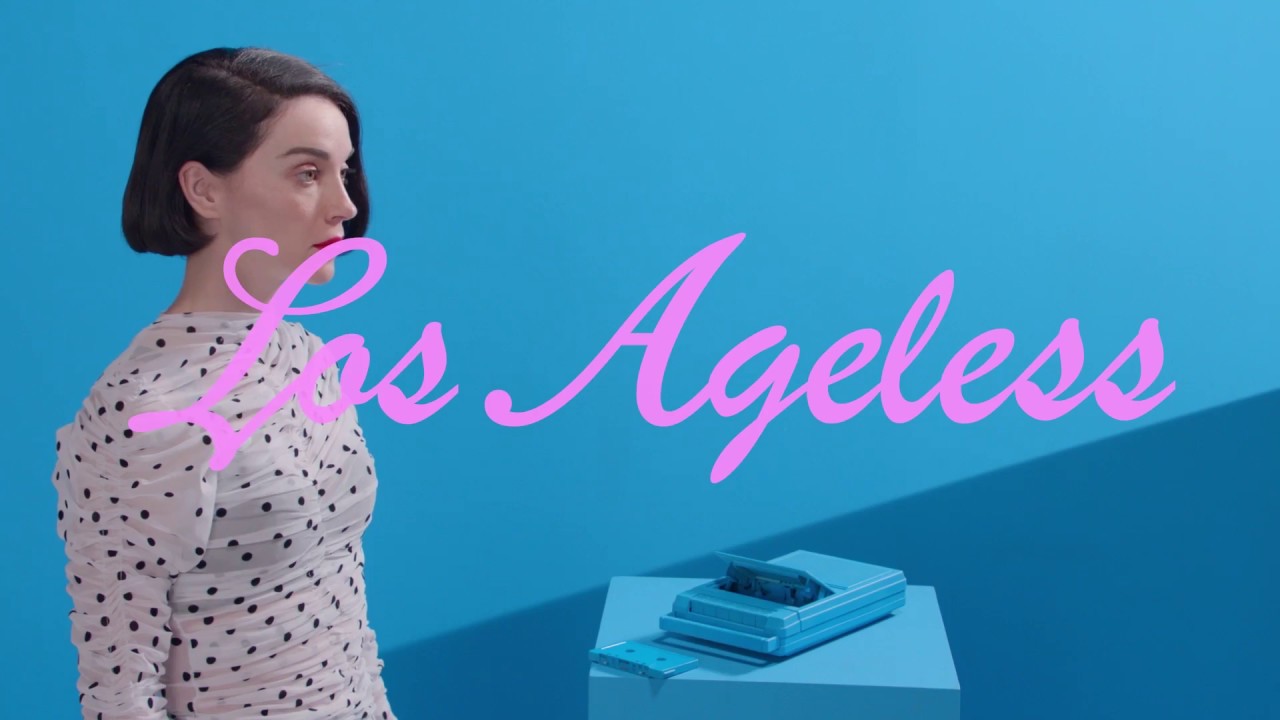 St. Vincent/YouTube
St. Vincent closed out 2017 with her already bright star even further on the rise. Her latest album, Masseduction, was not only a commercial success but claimed spots on many publications' end of the year 'best of' lists. It's fair to say she could have her pick of opening acts for her upcoming Fear the Future tour dates. So it may come as a surprise to find not a hungry young indie rock band supporting the shows but a middle-aged jazz duo named Tuck & Patti. But St. Vincent's history with Tuck & Patti goes back to birth. They're her aunt and uncle.
Guitar virtuoso Tuck Andress and his wife Patti Cathcart Andress have been a touring duo since 1981 and, in the '90s brought their teenage niece, Annie Clark, on tour with them as a roadie and, eventually, as tour manager for one of their European tours. Clark has spoken on numerous occasions about the influence Tuck & Patti had on her as a young musician, teaching her how to be a professional.
But Tuck & Patti's inclusion on the Fear the Future tour isn't just St. Vincent paying it forward. The duo was a major part of the recording of Masseduction. Tuck's guitar skills can be heard on three tracks, including the single "Los Ageless" and Patti's backing vocals also grace a trio of songs.
St. Vincent's Fear the Future Tour U.S. tour continues through May and you can buy tickets to select shows here on AXS.
Here is the complete listing of St. Vincent Fear the Future Tour dates:
Jan. 12 - Chicago, IL - Chicago Theatre
Jan. 13 - Omaha, NE - Kiewit Concert Hall at Holland Performing Arts Center
Jan. 15 - Denver, CO - Fillmore Auditorium
Jan. 18 - Seattle, WA - The Moore Theatre
Jan. 19 - Seattle, WA - The Moore Theatre
Jan. 20 - Portland, OR - Keller Auditorium
Jan. 22 - San Francisco, CA - Bill Graham Civic Auditorium
Jan. 25 - Los Angeles, CA - Hollywood Palladium
Jan. 26 - Phoenix, AZ - The Van Buren
Jan. 27 - San Diego, CA – Observatory
Feb. 15 - Asheville, NC - Thomas Wolfe Auditorium
Feb. 16- Chattanooga, TN- The Signal
Feb. 17 - Atlanta, GA - The Tabernacle
Feb. 18 - Birmingham, AL - Iron City
Feb. 19 - New Orleans, LA - Civic Theatre (click here for tickets)
Feb. 22 - Austin, TX - ACL Live
Feb. 23 - Austin, TX - ACL Live
Feb. 24 - Dallas, TX - Bomb Factory
Feb. 26 - Tulsa, OK - Cain's Ballroom
March 1 - Charlotte, NC – Fillmore
March 2 - Richmond, VA - The National (click here for tickets)
March 3 - Norfolk, VA – NorVa (click here for tickets)
March 4 - Baltimore, MD – Hippodrome
April 14- Indio, CA- Coachella Valley Music and Arts Festival
April 20- Indio, CA- Coachella Valley Music and Arts Festival
May 19- Gulf Shores, AL- Hangout Festival (click here for tickets)
May 25-27- Boston, MA- Boston Calling Festival