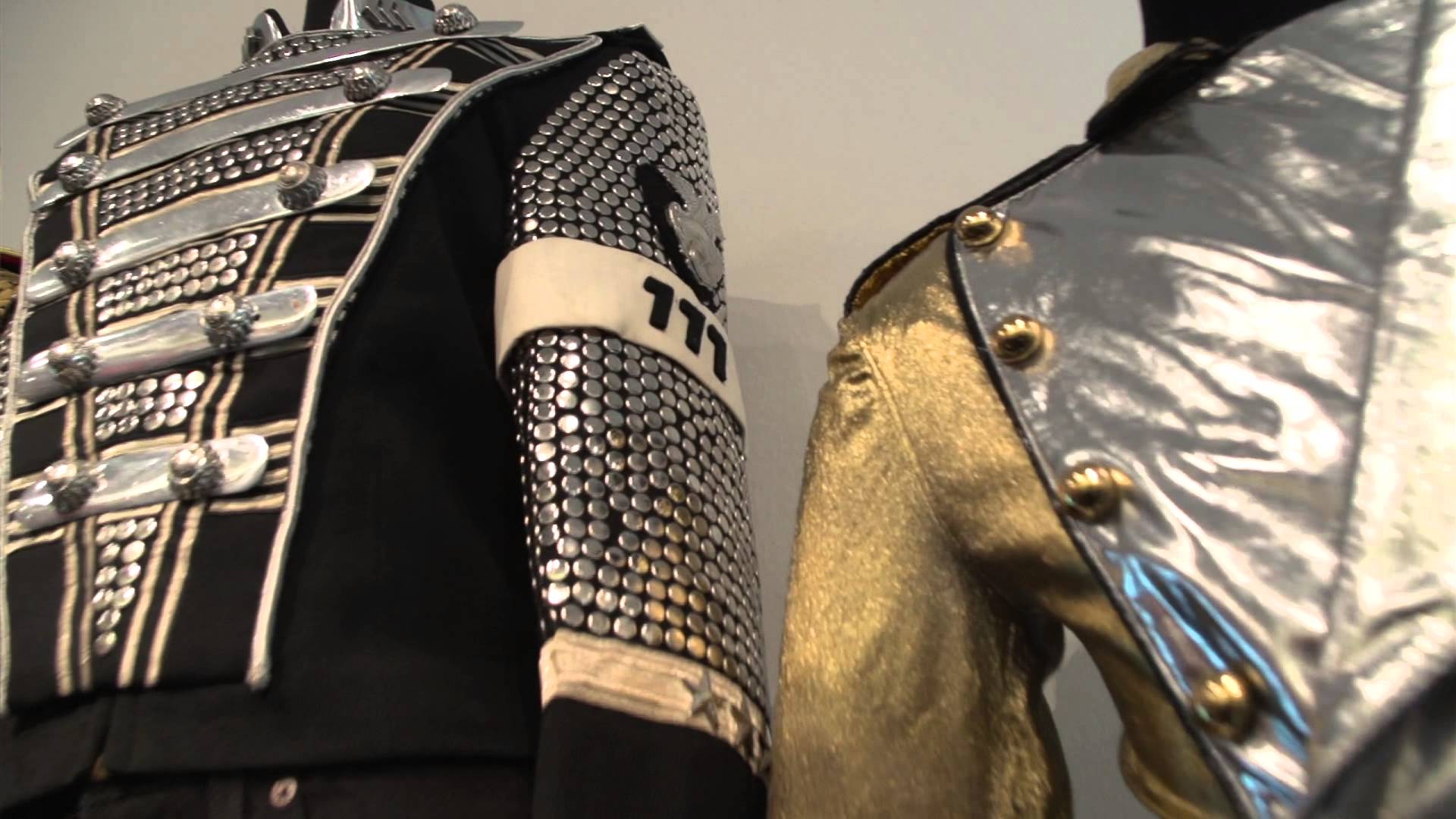 DoranArtMedia/YouTube
Suit up! The popular saying of "How I Met Your Mother's" Barney Stinson couldn't be more fitting than today, Michael Jackson's birthday. Jackson wasn't necessarily known for his lavish array of traditional suits, but in honor of the late King of Pop's 60th birthday on Wednesday, BOSS took it upon themselves to re-release the famous white outfit Jackson wears on the cover of his most famous album, 1982's Thriller.
As the New York Times reports, BOSS has reissued a limited number of the model suit Jackson is seen casually wearing on the album's cover. According to the report, 100 of the suits will be collectively made to be sold at a pretty reasonable cost of just $1,195. Not a bad asking price when you consider the cost of greatness. The announcement of the celebratory suit also comes ahead of the start of New York Fashion Week, where everyone will be looking for the upcoming season's hottest trends. Who would've guessed that a plain, white suit from the awfully bland Reagan era would be one of the big headlines going into NYFW 2018?
The only real difference in the suit's design is a "narrower silhouette," but aside from that's anyone bold enough to purchase the suit will surely be drawing all the look as soon as he or she moonwalks into the room. BOSS also introduced a trio of commemorative t-shirts in honor of Jackson, which comes in black and white and features a famous MJ silhouette and a close up of his face from the Thriller era. A promotional modeling video for the shirts and suit shared by the fashion brand can be seen below.
For more information on the famous attire known from Jackson's time as a pop culture trendsetter, fans can tune into the video interview above, where MJ's former stylist Michael Bush takes viewers through some of the most well-known outfits from his Beverly Hills store.