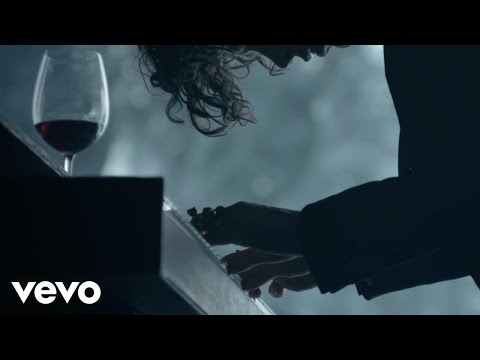 The1975VEVO
The 1975 have finally announced a headlining concert in the states for this year. They previously revealed tour dates for winter and spring 2017, but none of those shows are going to take place in the U.S. This morning the English pop rock band revealed they'll be coming back to the states this summer to perform in New York City on June 1 at Madison Square Garden.
There was no word in the press release if The 1975's Madison Square Garden concert will be a one-off show, or part of a U.S. tour. If this show is going to be part of a tour, it probably won't be a long one. That's because the band's already scheduled to perform in Denmark on June 9 at the Northside Festival. 
What we do know is that pre-sale tickets for The 1975's June 1 concert at Madison Square Garden can be bought beginning Jan. 10 at 10 a.m. Eastern Time. On Jan. 14 at 10 a.m. Eastern Time tickets go on sale to the public. Both pre-sale and public tickets can be bought via the band's website here. 
The 1975 will be touring around the world this year in support of their second studio album, I Like It When You Sleep, for You Are So Beautiful yet So Unaware of It. That album was released almost a year ago, and it went on to reach the top spot on the U.S. Billboard 200 albums chart. It was their first album to reach number one in the U.S.