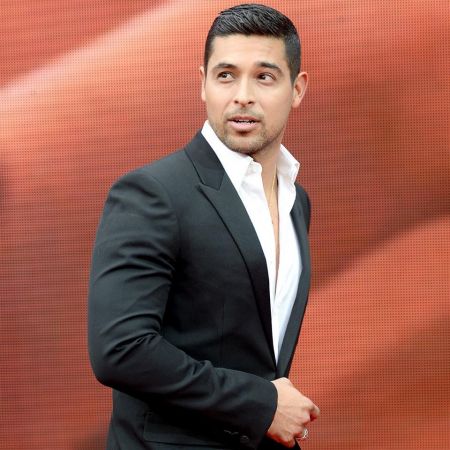 Fuse Facebook
In celebration of Latinx artists, influencers, entertainers, and activists, Fuse and FM (Fuse Music) will be presenting The ALMAs 2018, on Nov. 4, in Los Angeles. Wilmer Valderrama will host the show from the event deck of L.A. Live. The 75-minute special features performances by Ally Brooke, Amara La Negra and, DJ/host Cipha Sounds. Eva Longoria will be honored this year, along with "Jane the Virgin" cast members Gina Rodriguez, Jaime Camil, and Andrea Navedo. Parkland survivor and activist Samantha Fuentes and Zero Hour founder Jamie Margolin will also be recognized as this year's Trailblazer honorees.
"This is a critical time in history. The achievements of Latinos and our contributions need to be spotlighted more now than ever," Valderrama said in a press release. "I am thrilled to be involved with The ALMAs 2018 and to share the stage with some of the leading voices in entertainment making an impact on our country and inspiring our generation."
"This Is Our America!" serves as a fitting theme for this year's show. Filled with musical performances and presentations, the live event will honor its message, highlighting personal experiences and inspired tales that celebrate unity.
2018 marks the 50-year milestone for UnidosUS (formerly NCLR), which is the nation's largest Latino civil rights and advocacy organization. What began as the Bravo Awards (back in 1995) has evolved into what the ALMA Awards are today. Advocating for a fair and balanced portrayal of Latinos in the entertainment industry, the ALMAs stand as the only nationally-telecast, English-language show in existence. The event highlights how "diversity strengthens the entertainment industry and our nation as a whole."
After a three-year hiatus, the American Latino Media Arts Awards will return on Nov. 4, completely reimagined. The live production nixes the idea of traditional award shows, turning the event into a dynamic, star-studded celebration. You can catch the show at 8 p.m. ET / 5 p.m. PT on Fuse.  
The ALMAs 2018 are produced by Done + Dusted. David Jammy and Rudy Crew will executive produce the live television event, and Wilmer Valderrama will also serve as producer.
You can check out the ALMAs 2018 promo below.