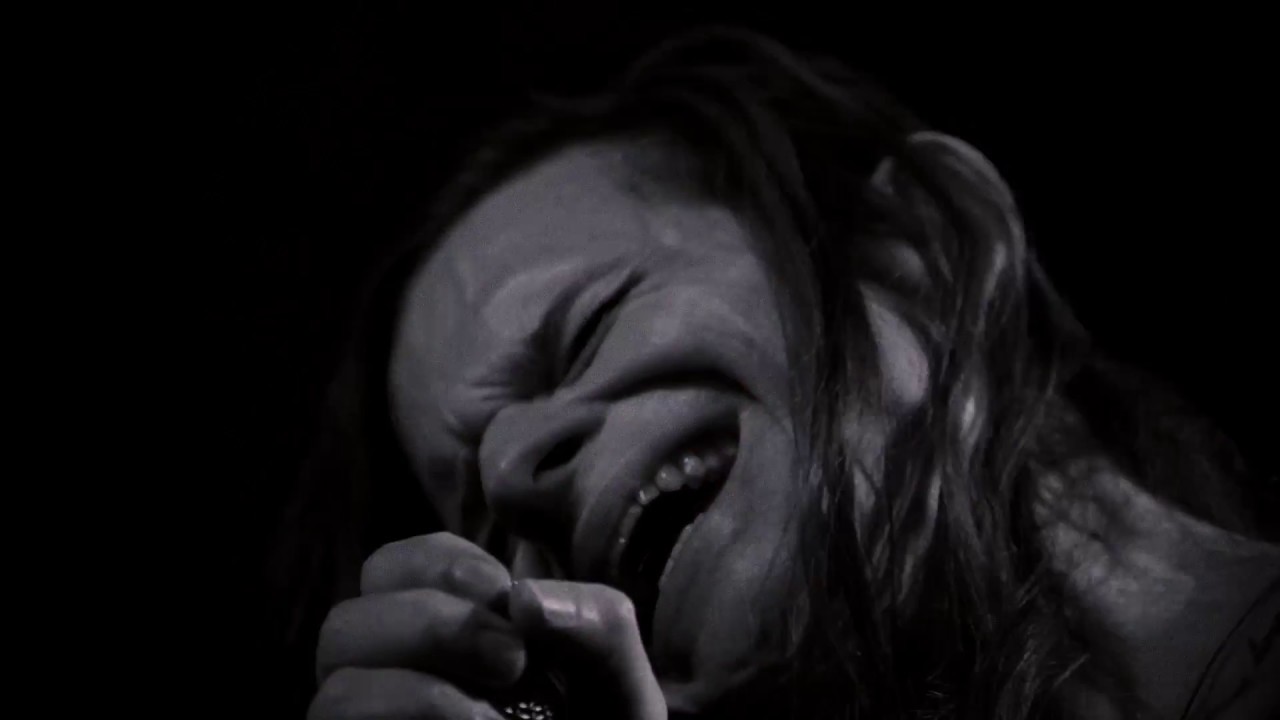 Life Of Agony - "A Place Where There's No More Pain"
April showers bring May flowers, but the month also brings some stellar performances to the Big Apple. A beloved NYC metal outfit celebrates the release of their new album, a New Jersey outfit make their long-awaited return to the city, and a Platinum-selling rapper makes his big return to the city to rock Terminal 5. This is also the month that Brooklyn Steel finally opens to the public, and the new venue features a slew of performances, including the last show for an indie rock band from the area. Take a look at the best shows taking place in New York City in the next few weeks.
Saturday, April 1
Twiddle @ Playstation Theater
Twiddle ends their two-days stint inside Playstation Theater with a Saturday performance. The jam band's last release was 2015's Plump: Chapter One.
Sunday, April 2
Skinny Lister, Jared Hart @ Mercury Lounge
British folk band Skinny Lister hit up Mercury Lounge for an early show. The outfit is plugging their latest album The Devil, The Heart and the Fight. Joining them will be The Scandals' frontman Jared Hart, who has been touring in support of his debut solo album Past Lives & Pass Lines.
Monday, April 3
The Pretenders @ Terminal 5
The Pretenders throw on a special headlining gig in the city during their tour with Stevie Nicks. The group is promoting their latest album Alone, which features the singles "Holy Commotion" and "Let's Get Lost".
Saturday, April 8
B.A.P. @ Terminal 5
K-pop outfit B.A.P. return to the Big Apple to promote their new EP Rose, which features the single "Wake Me Up". Their latest album NOIR, which was released in November, topped the World Albums chart.
Sunday, April 9
Gucci Mane @ Terminal 5
Rapper Gucci Mane hits up Terminal 5 to promote his upcoming studio album Drop Top Wop, which is set to be released later this year. Since being released from prison last year, the Atlanta native put out two albums: Everybody Looking and The Return of East Atlanta Santa.
Thursday, April 13
Floating Points, JFDR @ Brooklyn Steel
English electronic artist Floating Points makes his way to the new Brooklyn Steel venue to throw on a special live set. In 2015, he released his debut album Elaenia. JFDR will join as support.
Tuesday, April 18
Frank Iero and The Patience, Dave Hause and The Mermaid @ Music Hall of Williamsburg
Frank Iero and the Patience head to Brooklyn to perform songs from their latest album Parachutes, which is out on Vagrant Records. Joining him will be Dave Hause, who released his new album Bury Me in Philly back in February via Rise Records.
Wednesday, April 19
Moderat, Vatican Shadow @ Terminal 5
Electronic outfit Moderat will make their way to NYC in between performances at Coachella. In November, they released their first ever live album on Monkeytown Records titled Live. Kicking things off will be experimental artist Vatican Shadow, who dropped his latest album Media in the Service of Terror last year.
Thursday, April 20
Surfer Blood @ Music Hall of Williamsburg
Back in February, Surfer Blood released their new album Snowdonia, which includes the single "Six Flags in F or G". Brooklyn's own Lazyeyes will open their show at Music Hall of Williamsburg.
Friday, April 21
Squirrel Nut Zippers, Ozomatli @ Brooklyn Steel
Swing outfit Squirrel Nut Zippers, who recently celebrated the 20 year anniversary of Hot and Latin rock band Ozomatli, who are releasing their new album Nonstop Mexico to Jamaica on May 5, bring their United Together tour to Brooklyn Steel.
Sabaton @ Playstation Theater
Swedish metal band Sabaton heads to PlayStation Theater to promote their latest album The Last Stand, which is a concept album based on historical last stands. The band's music is currently featured in the war strategy game Hearts of Iron IV. Leaves Eyes and Battle Beast will open.
Saturday, April 22
Chairlift @ Brooklyn Steel
Come say goodbye to Chairlift when their farewell tour concludes with a performance inside Brooklyn Steel. Their final studio album was 2016's Moth. Caroline Polachek will continue with her solo career; her new solo album Drawing the Target Around the Arrow was released earlier this year. Patrick Wimberly will be a full-time producer; some of the acts he's worked with include Solange, Beyonce, and Jade De LaFleur.
Ra Ra Riot @ Music Hall of Williamsburg
In 2007, New York indie rock outfit Ra Ra Riot released their self-titled debut EP, and since then, they found themselves performing at festivals such as SXSW, Iceland Airwaves Festival, and Lollapalooza. They're celebrating the 10 year anniversary of the six track release with a special performance inside Music Hall of Williamsburg.
Wednesday, April 26
The New Pornographers @ Terminal 5
Canadian indie rockers The New Pornographers are releasing their new studio album Whiteout Conditions on April 7 via Concord Music Group, and they're bringing their headlining trek to Terminal 5. The outfit will be joined by Waxahatchee, who are still plugging their 2015 album, Ivy Tripp.
Goldfrapp @ Brooklyn Steel
Electronic act Goldfrapp will have a two-night stint inside Brooklyn Bowl (night two is on Thursday, April 27) in support of their new album Silver Eye.
Thursday, April 27
The Maine @ The Grand Ballroom at Webster Hall
Arizona outfit The Maine are releasing their new studio album Lovely, Little, Lonely on April 7, and tickets for their gig at Webster Hall are running low. The band will be joined by The Mowgli's and Beach Weather.
Of Montreal @ Music Hall of Williamsburg
Back in January, Of Montreal surprised fans with a new EP titled Rune Husk, and they're returning to Brooklyn to promote that and their recent studio album Innocence Reaches. Christina Schneider's Jepeto Solutions and Potted Plant will also perform.
Friday, April 28
Flux Pavilion @ The Grand Ballroom at Webster Hall
Webster Hall's weekly Girls + Boys event brings DJ sets from Flux Pavilion, Anamanaguchi, and G-Buck.
Life of Agony @ Irving Plaza
NYC rockers Life of Agony take over Irving Plaza to celebrate the release of A Place Where There's No More Pain, which is their first studio album in twelve years.
Saturday, April 29
Thursday, Basement @ Irving Plaza
While tickets for night two of Thursday's Irving Plaza stint are gone, there are still a handful of tickets left for their Saturday performance. Basement, Touche Amore, and Cities Aviv will open.
The Reverend Peyton's Big Damn Band @ Mercury Lounge
Country blues band The Reverend Peyton's Big Damn Band are hitting up Mercury Lounge to promote their new release Front Porch Sessions. They'll be joined by Brooklyn's The Bones of J.R. Jones, who is supporting his latest album Spirit's Furnace.