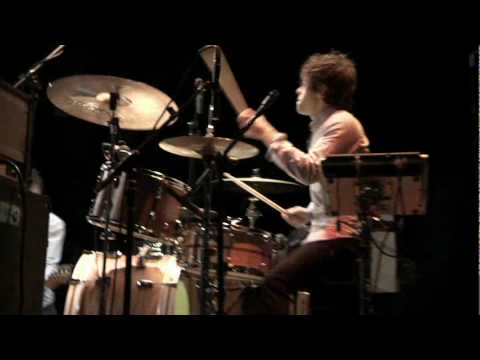 Vagrant Records / YouTube
2017 will receive a punk rock sendoff courtesy of The Get Up Kids. Matt Pryor and Co. are set to perform at the Trocadero Theatre in Philadelphia on Dec. 31 as their 20th anniversary tour rolls on. The group will tap fellow rock acts Into It. Over It. and Rozwell Kid for support.
Tickets for the show go on sale this Friday, Oct. 13 at 12 p.m. EDT via AXS.com. The group announced the NYE festivities on Instagram Thursday afternoon with a throwback poster from a pair of 2001 show at the Troc with Alkaline Trio. "#tbt 2001 Philadelphia. Doing it again on New Years Eve!" the caption reads.
The Get Up Kids will play two shows prior to their New Year's Eve gig in Philly. They'll hit Lost Horizon in Syracuse, NY on Dec. 29 before playing BSP in Kingston, NY the following night. The Missouri natives formed in 1995 and released four records before disbanding in 2005. They regrouped in 2008 and put out There Are Rules, their fifth studio LP, in 2011.