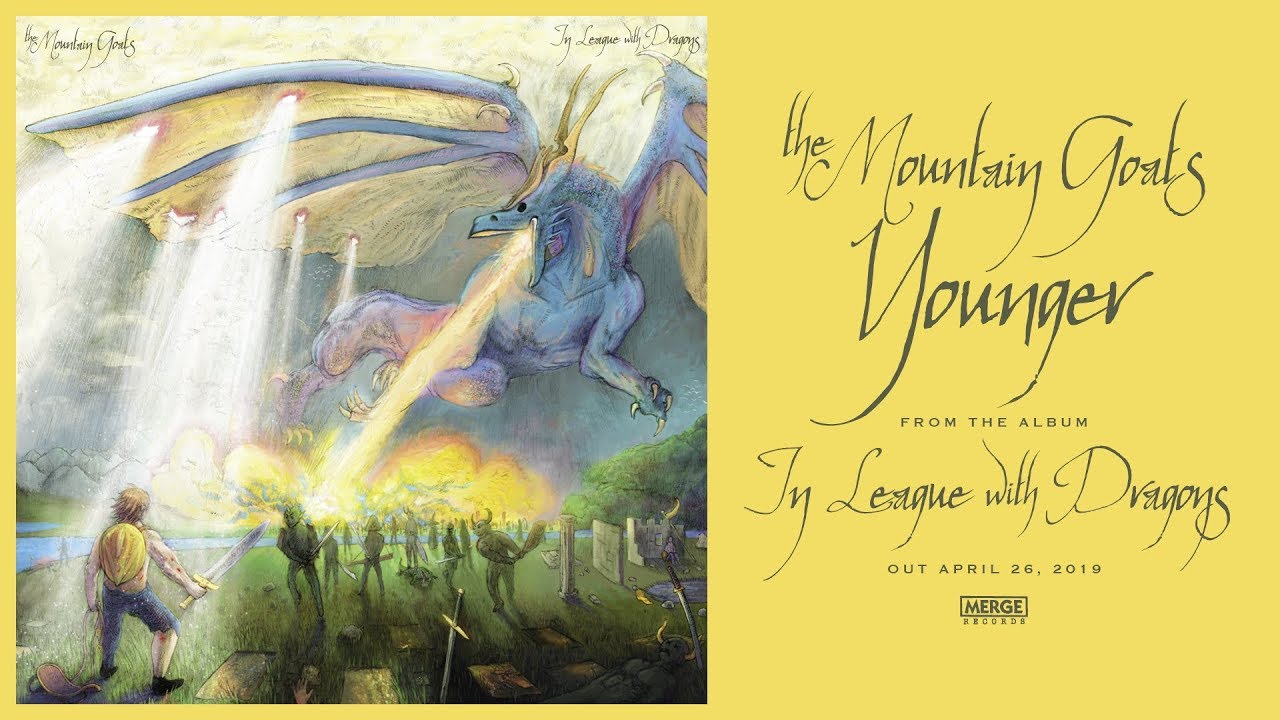 The Mountain Goats/YouTube
Musical genres have taken plenty of twists and turn over the years, with subgenre after subgenre emerging, and indie band The Mountain Goats are aiming to coin a new one with what they're calling "dragon noir."
It should be no surprise, then, that the band's upcoming album is called In League with Dragons and is inspired by roleplaying game Dungeons & Dragons--and could be considered a rock opera. They've released their first preview of it with "Younger," a track that kicks off with a drumbeat and moves on with acoustic guitars, a melancholy piano riff, and lyrics fitting in with the album's scope and themes, all coming to an unexpected end with jazzy horns. The release also includes a look at the album's art, featuring a standoff between a fire-breathing dragon and a sword-wielding man.
"This album began life as a rock opera about a besieged seaside community called Riversend ruled by a benevolent wizard, for which some five to seven songs were written," frontman John Darnielle said in a statement. "I am earnestly hoping that a new genre called 'dragon noir' will spring from the forehead of nearly two years' work on these songs, but, if not, I am content for this to be the sole example of the style."
In League with Dragons, the follow-up to 2017's Goths, will be released on April 26 and is available for pre-order now. The Mountain Goats will hit the road in support of the album in the spring, with tickets for select shows on sale now right here on AXS.