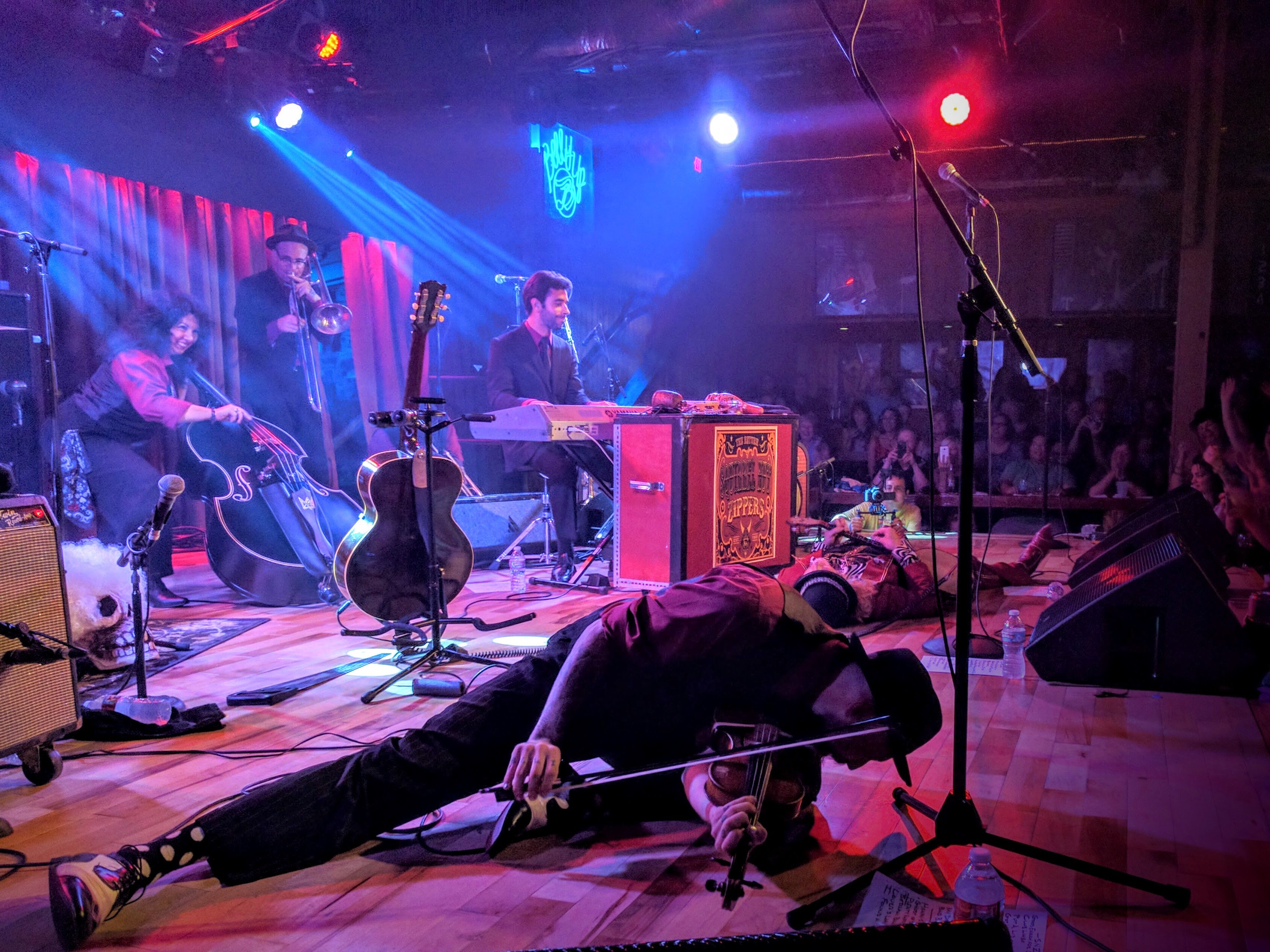 Bo Stone
It's been 20 years since the Squirrel Nut Zippers shook audiences with their seminal album Hot and it's hit single "Hell." Still just as fired up two decades later, the offbeat North Carolina band will bring their grooves and theatrics to the City National Grove of Anaheim on March 31.
SNZ rose to fame in the mid '90s with their unprecedented blend of roots, jazz, swing, cabaret and rock. With hand-crafted sounds and vaudeville-sized performances, the band redefined the live music experience and attracted wide-ranging music fans in the process. After a seven year break from touring, the Squirrel Nut Zippers zoomed back into the fast lane last year with a remastered 20th anniversary edition of Hot and reunion tour. 
The nine-piece touring outfit currently features original members Jimbo Mathus and Chris Phillips, as well as vocalist Ingrid Lucia of Flying Neutrino, Dr. Sick from the Asylum Street Spankers and New Orleans trombonist Charlie Halloran. Other touring members include Tamara Nicholai, Kevin Louis, Dave Boswell, Henry Westmoreland, Kris Takorski and Kevin O'Donell. Grab tickets to the see Squirrel Nut Zippers live it up at the City National Grove of Anaheim on March 31 here.