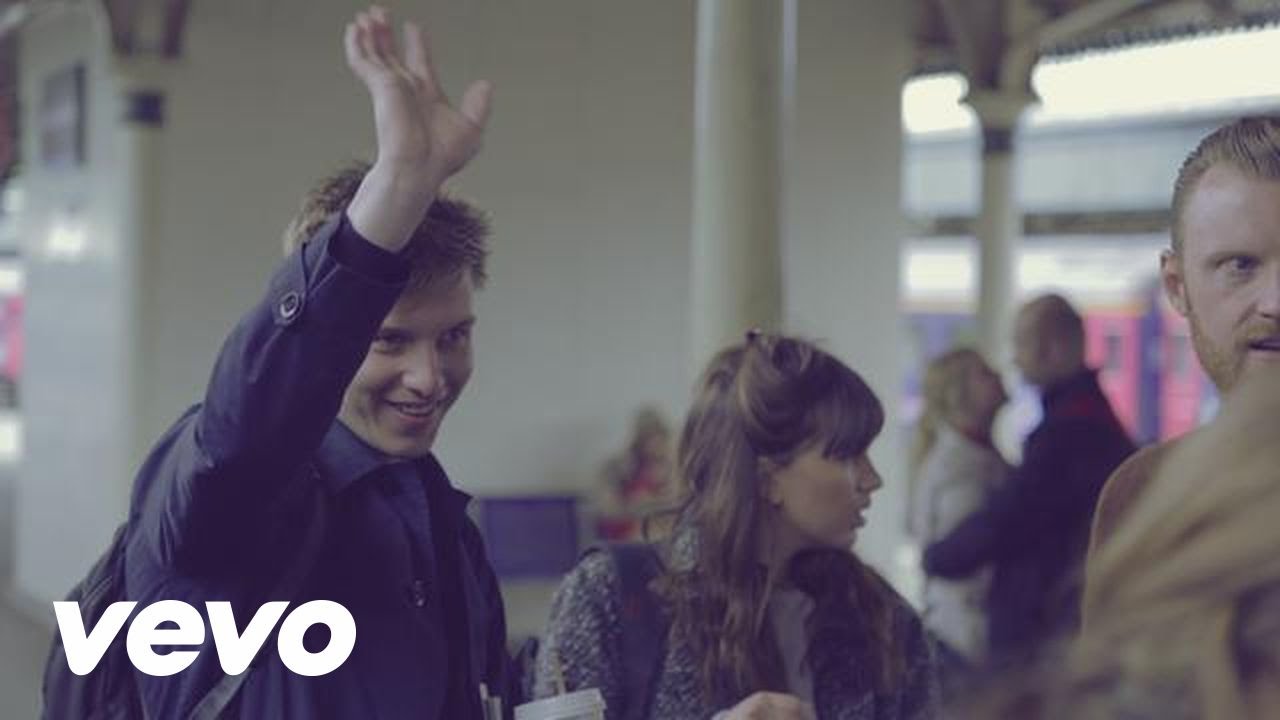 video courtesy of YouTube
Growing up in Hartford, Hertfortshire, England in the 1990s George Ezra had he sights set on following in his parents' footsteps and go into the teaching profession. At the age of 13, in 2006, that all changed when he picked up his first bass guitar and started to play. He joined with some of his other friends and they start playing and writing songs after school. After playing for a few months his friends start losing interest in music but George was hooked.
He kept playing and in 2011 moved to Bristol, England where he studied at the British and Irish Modern Music Institute. It was at that time he was exposed to the music of American 1960s folk, country, and blues that would shape his career. After graduating from the British and Irish Modern Music Institute, George Ezra signed a contract with Columbia Records. He had just turned 19 and was about to launch what would become an award winning career as singer/songwriter.
10. "Breakaway": With his big voice and Folk music influences one can get the feeling of being in a nightclub back in the 1960's and listening to Bob Dylan. The lyrics of the song speaks of something that happens too often in the world of women getting into a bad relationship.
9. "Barcelona": A romantic beat to the song make it one that you will want to have in your collection to listen to over and over. A song that make you dream about being in some faraway place with the one you love.
8. "Benjamin Twine": Sit back and sway to the music folksy tune of friendship and love. Not only should fans of George Ezra have this song in their collection but those that love the old folk music of the 1960s will enjoy it.
7. "Coat of Armor": A wonderful song about an older brother being a protector for his younger brother and trying to help him through tough times. With his deep, mature voice and the slow rhythm of the song make it a good soothing song to listen to when you are feeling in need of comforting.
6. "Cassy O'": To those of us in the over 50 crowd will recognize the influences of early rock musicians such as Elvis Presley and Buddy Holly. The lyrics talk of something many of us can relate to when we find ourselves needing to change our ways to get ahead.
5. "Stand by Your Gun": A festive beat will have you on your feet moving the sound. The words of the song a parent, probably the father, that is paying for their mistakes and is giving advise to a child to think about the consequence before you make the same mistakes.
4. "Did You hear the Rain?": George Ezra's deep, rich voice and his fast guitar playing will make this blues song a favorite that you will want to hear over and over. The words to song talk about how we all have a good and a bad side to us and sometimes we have a hard struggle to keep our demons from getting out.
3. "Leaving it up to You": A song that deals with choices in our lives. Once again Mr. Ezra gives us a song that deserves a spot in any music collection.
2. "Blind Man in Amsterdam": His roots in studying early folk music really shows in this moving song about meeting a blind man in Amsterdam and listening to his story. A song we will have us thinking about how everyone out on the street has their own story.
1. "It's Just My Skin": A somewhat sad song about how many of us hide and put up a front for others to see. A must have song for any George Ezra fan.