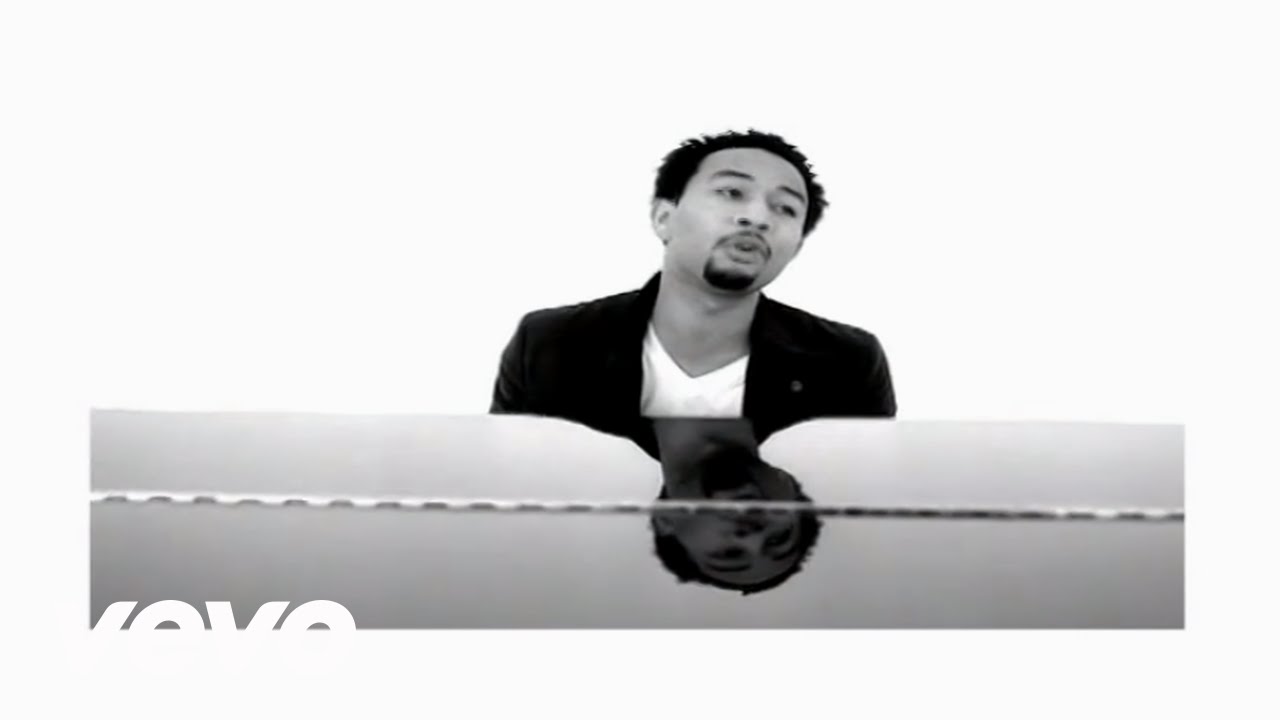 YouTube/VEVO
John Legend (b. John Roger Stephens) has been the gift that keeps on giving. Ever since he stepped onto the scene in 2004, he has pinned some of R&B's classic ballads, and to this very day, if you could construct a Mount Rushmore of great R&B talent, Legend would certainly be up for consideration. So in our continuing series counting down the top 10 songs of all-time from music's biggest artists, here are John Legend's top 10 songs, and let the people say amen.
10. "Someday"
This beautiful ballad from the "August Rush" soundtrack is classic single for John Legend. Legend was a master at ballads, and with "Someday," he delivered a soulful tune that will inspire and rejuvenate your soul.
9. "If You're Out There"
John Legend has a taste for pinning the touching ballad, and it was no different on 2008's "If You're Out There." Though this single didn't get much chart action, it's an inspiring (you're going to hear that word a lot throughout this list) single that not many R&B vocalists can do with the same heart that Legend did it.
8. "Stereo"
Legend wasn't all about ballads. Though that was his forte, Legend could make the head-nodding mid-tempo track as well, and he did it well on 2006's "Stereo," which wasn't a huge hit on the charts, but it should had because of the smoothness of the single.
7. "Save Room"
Joining "Stereo" on the charts in 2006 was this nice ballad. "Save Room" turned out to be a bigger hit for Legend, partly because the charts were used to him putting up ballads, and mostly because "Save Room" is such a darn great song.
6. "Tonight (Best You Ever Had)"
From 2012's "Think Like a Man" soundtrack comes the best song on the album. The haunting backbeat of "Tonight (Best You Ever Had) just hooks you to the single, and for Legend, this turned out to be a moderate hit on the charts. But it should have been bigger, but regardless, "Tonight (Best You Ever Had)" should be considered a classic.
5. "You & I (Nobody in the World)"
"You & I (Nobody in the World)" is one of those instant classics. It's classic John Legend, singing about love and passion in a way that harkens back to the old days of R&B, and that is what separates Legend from the rest of the R&B lot today.
4. "All of Me"
For the second time on this list, Legend has two singles from the same album that should be considered instant classics. "All of Me" is another of Legend's fantastic soulful ballads that will inspire (there's that word again) to love despite your imperfections and to give it your all.
3. "Used to Love U"
Get Lifted is considered by many to be John Legend's most essential album, and it's hard to argue with that fact. Get Lifted was a strong album from start to finish, and one of the best tracks from one of R&B's best albums was "Used to Love U," and it was one of his biggest hits of the year, and one of the biggest of all-time for Mr. Legend.
2. "Glory"
Many people will be shocked to know that "Glory" was not a huge hit for Legend. But just because it didn't move needles on the charts doesn't mean that it's not a classic. It is, and Common only elevated this powerful song to heights that have not been seen in R&B for quite some time now.
"Glory" is strong, heartfelt, and a classic.
1. "Ordinary People"
As many singles as John Legend has placed on the charts, when his name is brought up for discussion, the number one song that will come to mind will be 2004's "Ordinary People." It's a charming, inspiring, and heartfelt ballad that became the biggest hit of his career, and rightfully so as he captured the essence of humanity right from the first note.
John Legend is a classic performer among R&B artists, and he is still going strong today, showing the rookies of the genre just how R&B should be done.