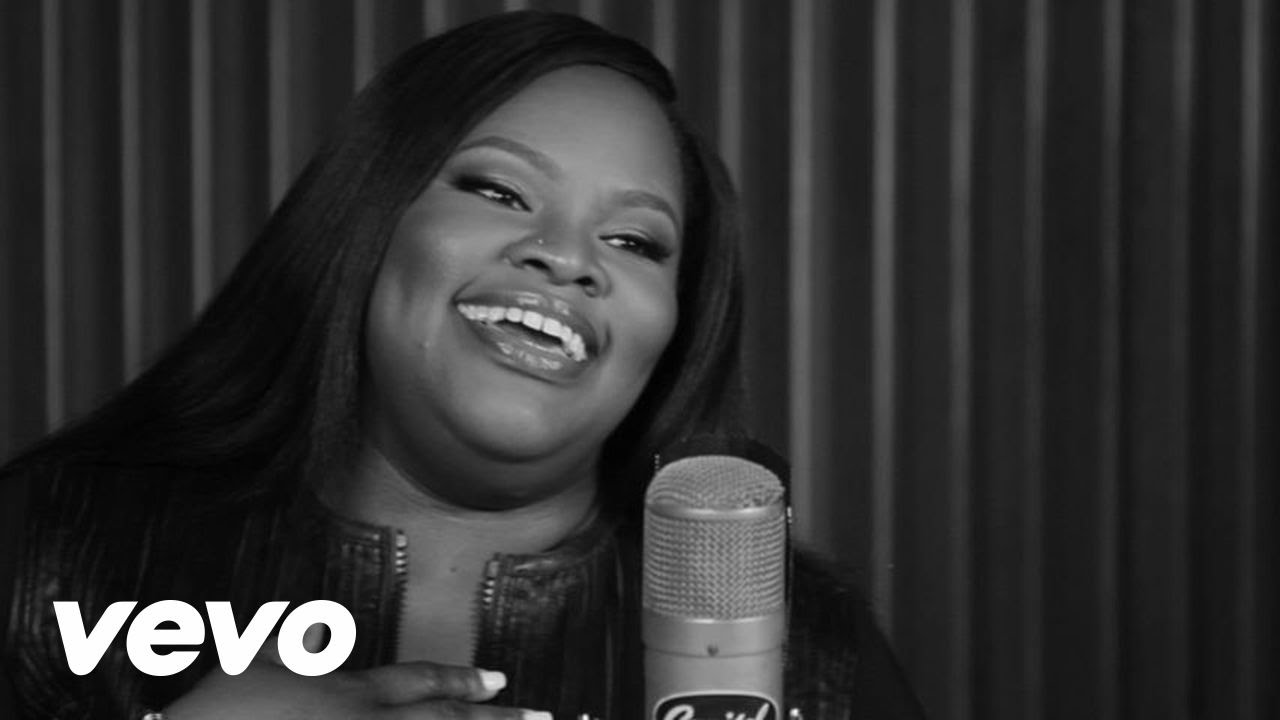 Tasha Cobbs
Attributing all to God's grace, Tasha Cobbs has won a Grammy for Best Gospel/Contemporary Christian Music Performance, 3 Stellar Awards, and 3 Dove Awards. After years of faithful service as a worship leader, Cobbs recorded her debut album, GRACE in 2013 - produced by the renowned VaShawn Mitchell and including the 12-week Billboard #1 single, "Break Every Chain." GRACE maintained a year-long presence on Billboard's Top 10 Gospel Albums chart. Cobbs released her One Place (Live) album featuring her trademark vocal perfection and the hit single, "Jesus Saves," which leaped to number 1 on Billboard's Gospel Digital Songs chart. Now an author, pastor, and inspirational mentor, Cobbs is making full proof of her ministry. Worship comes naturally to Cobbs, who can record a single in one take that sounds like the 100th perfect rehearsal. This top 10 proves she has mastered the art of worship.
10. "Jesus Did It"
"Jesus Did It" from the deluxe One Place (Live) album is a prophecy for your life. Let your testimony be, "Jesus did it – He healed my body; He changed my mind…" No matter what you are going through, release a shout of victory and claim your deliverance. You may have come through a string of walls against your requests – "No" after "No" after "No…" When God lifts up a standard against the adversary, you will receive a "Yes" and you can say, "Jesus did it!"
9. "Smile"
"Smile" from the GRACE album is giving the sacrifice of praise. There may be circumstances in your life that make you feel like less than smiling at the very least. However, God seeks the praises of His people, regardless of circumstances that He has the power to change. The song says, "I want to make you [God] smile." God actually gets joy from your worship. You could invest your heart in so many things of this world, but God is "listening for your voice" and it is a treasure to Him. It is His good pleasure to make you smile. When you return the favor, He goes the extra mile to fill you with joy.
8. "Get Up"
"Get Up" from the deluxe GRACE (Live) album proclaims that the kingdom of God is rising to its "rightful place" of authority and dominion. It is written, let the redeemed of the Lord say so. To not profess the communion of the Almighty and not stand in the highest strength and liberty afforded by that relationship is to live beneath your privilege. Cobbs sings, "Walk in your liberty and claim your authority and be who He called you to be." If you are here you have a purpose. Stand up and fulfill it.
7. "Grace"
"Grace" from the like-titled album says that "grace saves even though it is not deserved." Many people are trying to get their due; when if they got what they deserved, they would be lost. Grace says no when justice demands one pay the cost of sin. If it were not for grace, hope would be a mute concept; but because grace is yours, with gratefulness, you have unmerited favor with the King of Kings.
6. "Break Every Chain"
"Break Every Chain" (Worship Together Version) ft. Will Reagan is the second edition of the original Break Every Chain from the GRACE album. The lyrics are a powerful demand that the bonds of the enemy must be broken from the people of God and all who are under the influence of strongholds – anything that prevents you from praising and serving God as He intended. When Cobbs makes the declaration that there is "power in the name of Jesus to break every chain", you can feel the bonds being broken. Her anointing is pulling down those strongholds and setting minds free from bondage of "depression and rejection" and more.
5. "You Still Love Me"
"You Still Love Me" from the deluxe One Place (Live) album is a testimony of running back to the Lord after knowing that you have caused Him pain by wrong choices. Perhaps "sometimes you cry" thinking of your mistakes. Oh what a revelation: He still loves you. The song says that God's love is "unbelievable, so amazing, and unconditional…" You can put this song on replay and remind yourself that "at the end of the day [no matter who doesn't -]" God still loves you.
4. "For Your Glory"
"For Your Glory" from the deluxe One Place (Live) album is a prayer to be brought into God's presence and behold Him as King. The song says, "For your glory, I will do anything to see you…" No matter how good the getting is on this earth, heaven is the goal of the dedicated servant of the Most High. While you walk this earth, His glory is the objective of worship. His glory is the earthly experience of heavenly places.
"Fill Me Up / Overflow" (medley) from the deluxe One Place (Live) album asks God to fill you with His Spirit until you overflow. Cobbs sings, "I want to run over…" This world of critiques, challenges, and complications can leave you feeling so empty. Don't forget to go to the ever flowing fountain to be filled up. You can overflow with His Spirit and renew your spirit from within. His water quenches every soul thirst.
2. "Put A Praise On It"
"Put A Praise On It" from the deluxe One Place (Live) album is a letter of faith that is signed, sealed, and delivered to the throne of the Master. Sometimes you have to seal your blessing – the one you've been praying for; the one you've been waiting for; the one you're holding out faith for, with a stamp of praise. Praise says that you believe as it is written that you can have whatever you say. Your praise says that your blessing is already done. It's just a matter of time before you see your blessing in real time. Praise Him in advance. Put a praise on it!
1. "Jesus Saves"
"Jesus Saves" from the One Place (Live) album peaks to Cobbs' personal deliverance testimony and calls to those who are dealing with various challenges right now. It explains the sacrifice that the Savior made to "save your life." If you were unsure whether it could work for you, Cobbs sings, "I'm a witness…" that God will pull you up from the muck and clay. It's a right now song – not a, "God will fix it after a while" song – though that theme has its place in the Christian experience. Sometimes you need a right now deliverance and you'll be glad to know that Jesus Saves right now.