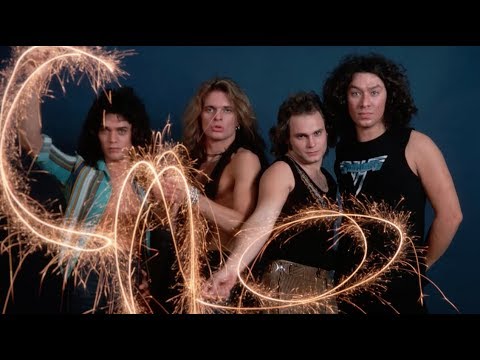 AXS TV YouTube
This week on AXS TV's original countdown series "The Top Ten Revealed," host and executive producer Katie Daryl guided viewers on a social media-voted list of the greatest '70s Hard Rock Hits. Music icons and experts like Eddie Trunk, Matt Pinfield, and First Lady of Rock Guitar Lita Ford were also on hand to discuss the songs that made the list, which arguably marked some of the best hard rock hits in music history.
Related: 5 reasons to watch AXS TV's new series 'The Top Ten Revealed' with Katie Daryl
It's no surprise "School's Out" by Alice Cooper made the cut because this 1972 hard rock anthem has been sung by hundreds of liberated students who have busted out the doors of school into summer vacation and eternal graduation bliss across multiple generations. Cooper, who has been hailed as The Godfather of Shock Rock, earned the No. 10 ranking with this timeless track.
"Sweet Emotion" by Aerosmith followed at No. 9. The 1975 hit was co-written by front man Steven Tyler and bassist Tom Hamilton. Renowned TV and radio host and star of AXS TV's upcoming new series "Trunkfest," Eddie Trunk, did his own ranking of his Top 20 favorite Aerosmith songs. He placed this track at the top of his list. The song's rhythmic electric guitar and killer bass line is immediately recognizable and infectious. Daryl gave some insight into the song's meaning saying, "Story goes, 'Sweet Emotion' was Steven Tyler's way of venting about the feud and tension he, Joe Perry and Perry's girlfriend were going through."
Black Sabbath's bold anti-war song from their 1970 album Paranoid came in at No. 8 and Heart's galloping guitar-riff-infused Billboard Hot 100 Top 20 hit "Barracuda" came in at No. 7. Nobody belts the title on the latter hit better than Heart's ferocious lead vocalist Ann Wilson. "Barracuda" became one of the rock sister duo's signature songs.
Of course, Van Halen was going to make this list – and they came in at No. 6 with their incomparable 1978 hit "Runnin' with the Devil." Bass guitarist for Warrant Jerry Dixon called "Runnin' with the Devil" "raw and powerful" and Def Leppard lead guitarist Vivian Campbell praised Van Halen for injecting "personality and humor" into hard rock. "Runnin' with the Devil" remains a Van Halen fan-favorite track.
Coming in at the midway point in the countdown, there may not be a more distinctive, memorable sound in any '70s hard rock song than Robert Plant's eerily powerful scream in Led Zeppelin's "Kashmir." The epic song made multiple rankings through the years, including being No. 21 on VH1's 2009 list "VH1 Greatest Hard Rock Songs."
There's probably not a more explosive song on this list than the No. 4 pick with AC/DC's 1975 song "T.N.T." The track hailed from the band's second album, High Voltage and Yahoo Music Editor-in-Chief Lindsay Parker revealed the famous Aussie rockers harnessed energy for the record by recording it directly after playing live gigs. 
Lynyrd Skynyrd's signature power ballad "Free Bird" claimed the No. 3 spot followed by KISS' iconic party rock anthem "Rock and Roll All Nite" coming in at No. 2. The latter hit was released in 1975 and remains one of KISS' signature songs. Who can resist the wildly-theatrical band's bold musical claim to want to "rock and roll all night and party every day?" It remains a head-banging, crowd-chanting song at every KISS concert today.
"Won't Get Fooled Again" by The Who earned the coveted top spot on this week's ranking. The critically-acclaimed song was released as a single in 1971. It made the Top 10 on both the U.S. and U.K. Singles charts. The hypnotizing synth intro is enough to seal the track's iconic hard rock hit status. But, being part of The Who's arsenal of rock opera wonders also makes it a truly epic hark rock song.
Next week, "The Top Ten Revealed" season one finale episode will rank "Hits That Were Covers." Be sure to tune into AXS TV at 9:30 ET/6:30 p.m. PT to see which songs and artists make the list. Fans vote in "The Top Ten Revealed" list each week so be sure to follow @AXSTV on Twitter and Facebook to cast your vote.