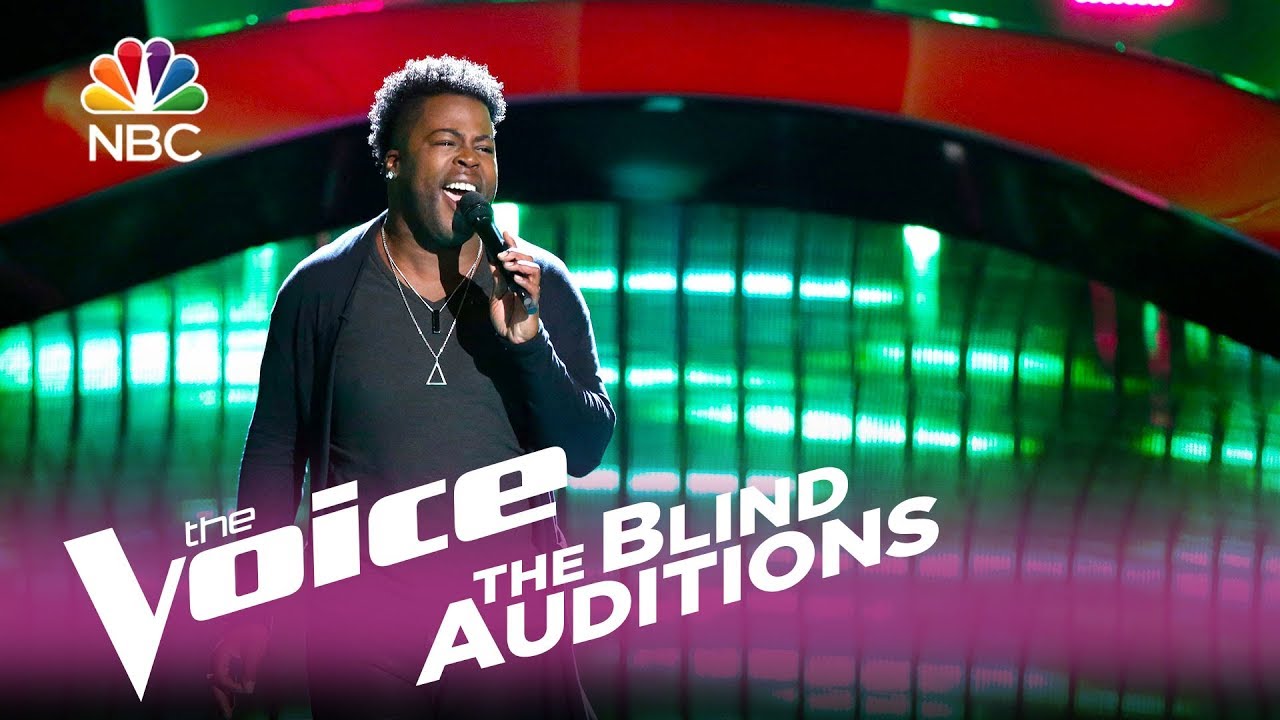 NBC/YouTube
"The Voice" returned on Monday, and the NBC singing competition's season premiere featured some impressive singers vying for the attention of coaches Adam Levine, Blake Shelton, Jennifer Hudson and Miley Cyrus as well as a few moments that probably didn't catch longtime "Voice" fans by surprise. Here are the three moments you need to know from Monday's "The Voice" season 13 premiere:
1) Chris Weaver finally gets Jennifer Hudson's attention
It was somewhat expected that Monday's episode would focus on Jennifer Hudson, since she's the new coach on the block and much of the season 13 press has been promoting her arrival. So it wasn't a huge shocker that one of the blind auditions involved someone from her past. Chris Weaver had previously performed for Hudson, and naturally arrived at "The Voice" hoping to get a spot on her team, which of course he did. You can use the media player included with this article to see Weaver turn all four coaches' chairs and reveal his past meeting with Hudson to the panel. Weaver not only got his wish, but given that he also got his audition intentionally leaked by NBC last week, odds are good he's also going deep into the competition, too.
2) A male contestant covers Kate Bush
Another semi-recurring theme in "The Voice" history has been artists who cover a song from a performer of the opposite gender, trying to impress the coaches with their ability to turn it into something completely different. "The Voice" season 13 gave us that on Monday when Lucas Holiday broke out his version of "A Woman's Work" by Kate Bush. It was no "Heartless" but it did get Hudson to turn her chair, completely shocked that it was a man on the stage, perhaps the best reaction since Levine saw Tim Mahoney in season 1. Will Holiday have better luck than Mahoney? We'll find out.
3) Season 13's first dark horse, maybe
Brooke Simpson could be this season's Caroline Glaser (remember her from season 4?) Simpson is another singer who seems completely unassuming and then ends up being really, really good. The difference is that it took a while for Glaser to get her due on "The Voice" while Simpson turned all four chairs out of the gate. Does she still have even higher she can climb? Probably, but that's also because she was the other person whose blind audition NBC leaked. That killed the suspense, but Simpson might be one of those artists who turns over a whole new leaf while on "The Voice," and those are the most fun to watch.
"The Voice" airs Mondays and Tuesdays at 8 p.m. on NBC.