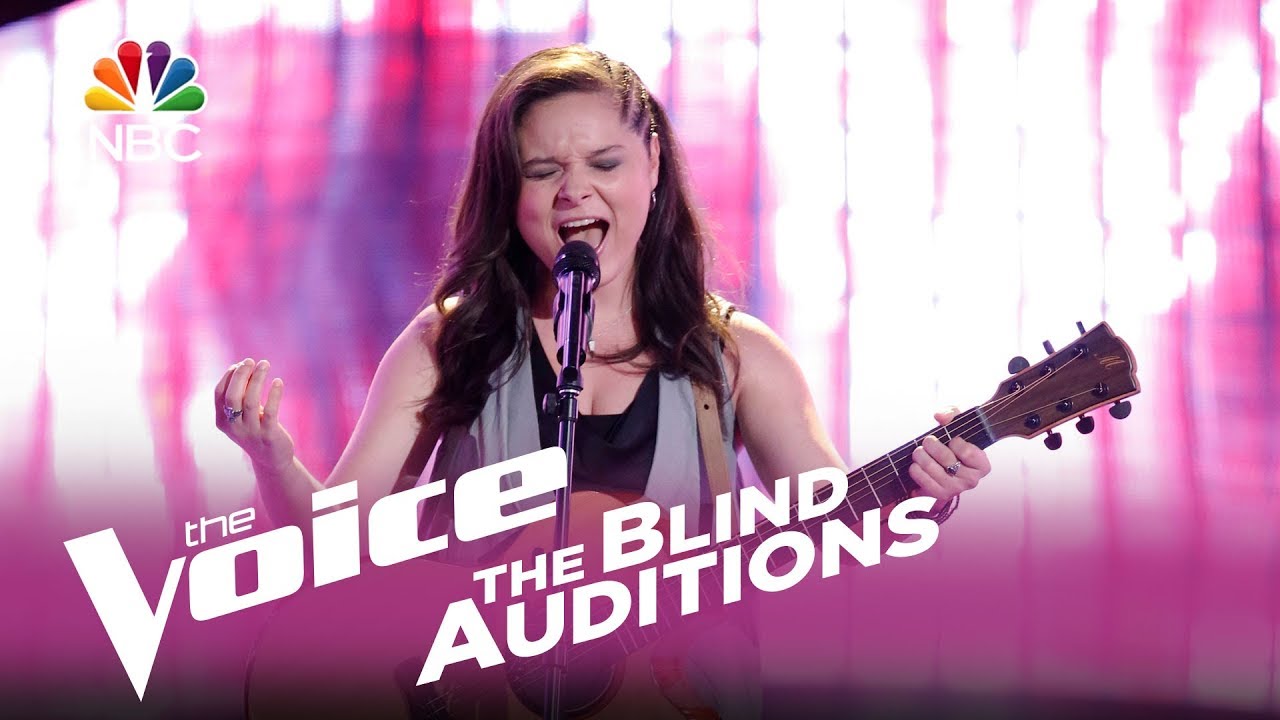 NBC/YouTube
"The Voice" season 13 continued on Monday with the third episode of blind auditions. Coaches Adam Levine, Blake Shelton, Jennifer Hudson and Miley Cyrus are now halfway to filling their latest teams in NBC's new search for the next music superstar. Did they find her in episode 3? Is one coach making a big mistake? Here are the three things music fans need to know from Monday's episode:
1) We have this season's teenage sensation
Ever since Danielle Bradbery went from singing in her bedroom to winning "The Voice" season 4, it seems every season the show looks for a young artist that it can put forward as the next big thing. For season 13, that person is 16-year-old Moriah Formica, whose blind audition you can watch by playing the video above. The New York native is already getting the star treatment, having her audition intentionally leaked by NBC on Sunday before the episode aired, and turning all four coaches' chairs in the process. There's no doubt she has talent, but the question is if it can be parlayed into success; raw talent only gets you so far. Luckily, Moriah chose Team Miley, which would seem to be the best fit for her. Let's see if she pulls a Danielle and wins the whole thing.
2) Is Jennifer filling her team too quickly?
Jennifer Hudson is running out of space on her team. She picked up four more artists during Monday's episode, which means that Team Jennifer has only four spots left with three more episodes of "The Voice" blind auditions left to air. This is a rookie pitfall that has happened to many of the new "Voice" coaches, as they're excited to get on board and/or not always thinking of the long game, and they overuse the button a bit. But it's surprising that it's happening to Hudson, since she coached on "The Voice UK" and thus should have a little more experience than previous newcomers. Could her lack of availability cause her to miss out on a fantastic artist in the later episodes? (Or did NBC just edit the blind auditions in a different order again, and it just looks like she's a little button-happy?)
3) The blind audition montage is alive and well
Monday saw the return of something that "The Voice" fans loathe every season: the blind audition montage. Three artists had their blind auditions chopped down into less than a minute total; you can rewatch the montage here. For the record, Alexandra Joyce, Eric Lyn and Anna Catherine DeHart all ended up on Team Jennifer (see point two above). But they deserved more exposure, and just because fans didn't see much of them Monday doesn't mean they should be ruled out of the competition. Joyce turned three coaches' chairs, so it's particularly surprising that she was montaged. Find her cover of "Wildest Dreams" on iTunes and give her a listen even if we didn't get to give her a watch.
"The Voice" airs Mondays and Tuesdays at 8 p.m. on NBC.
For more on any of "The Voice" coaches, including when and where you can see them live, click their names at the top of this article to visit their artist pages at AXS.