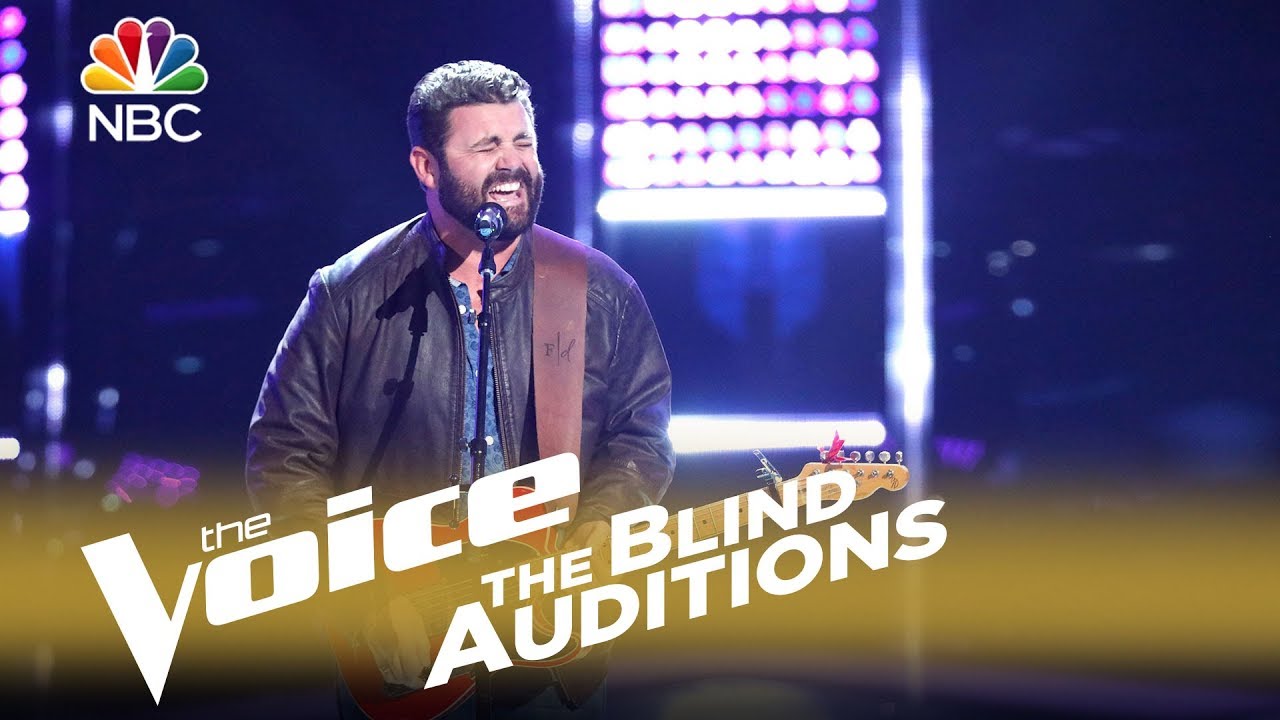 NBC/YouTube
Tuesday brought another episode of "The Voice" season 14, in which nine more artists auditioned for the NBC singing competition. Coaches Adam Levine, Alicia Keys, Blake Shelton and Kelly Clarkson were on hand to choose which ones they wanted for their teams. Who were the winners and losers from "The Voice" season 14, episode 2? Here are the highlights from Tuesday's episode:
1) One four-chair turn
In Tuesday's hour-long episode, only one artist turned the chairs of all four coaches: Pryor Baird, the 35-year-old from Oakland with his rendition of the R&B song "I Don't Need No Doctor." You can watch his blind audition by playing the video above. What happened with it, though, was par for the course: NBC saved his audition for the very end of the episode (just as it did with the four-chair turn from Monday's season premiere), and Baird chose to join Team Blake. In his defense, Shelton has won the show six out of 14 times, so no one can fault him there.
2) Adam and Alicia's slow night
Both Adam Levine and Alicia Keys were inactive for the majority of this episode. Adam snagged his only artist at the top of the show with Davison, followed immediately by Alicia, who picked up Jaclyn Lovey. Neither of them pushed their buttons again until Baird's audition, leaving Blake and Kelly Clarkson to scrap it out across the six auditions in between. It's worth reiterating that the "Voice" blind auditions are edited in a different order than they were filmed, so it's not as if Levine and Keys just went off for a coffee break, but it was interesting to see them both largely out of commission on Tuesday.
3) A potential dark horse?
Tuesday also brought the season's first default: 21-year-old Dylan Hartigan became a member of Team Kelly after no one else turned their chair for him. The New Jersey native shouldn't despair, though, as some great artists from "The Voice" haven't wowed in their blind auditions. Season 7 winner Craig Wayne Boyd, for example, only had two chairs turn for him and actually lost both his battle round and his knockout round. It was only the Steal which kept him in the competition and made him the eventual champion. Maybe season 14 will produce another upset, and could you imagine the buzz that would happen if Clarkson won "The Voice" in her first year on the show?
"The Voice" airs Mondays and Tuesdays at 8 p.m. on NBC. Here's what to watch for in "The Voice" season 14. Below are Blake Shelton's upcoming tour dates, with tickets on sale now through AXS:
March 2 - Dallas, TX - American Airlines Center (Click here for tickets)
March 3 - Bossier City, LA - CenturyLink Center (Click here for tickets)
March 8 - Atlanta, GA - Philips Arena (Click here for tickets)
March 9 - Greenville, SC - Bon Secours Wellness Arena (Click here for tickets)
March 10 - Greensboro, NC - Greensboro Coliseum (Click here for tickets)
March 15 - Columbus, OH - Nationwide Arena (Click here for tickets)
March 16 - Baltimore, MD - Royal Farms Arena (Click here for tickets)
March 17 - Philadelphia, PA - Wells Fargo Center (Click here for tickets)