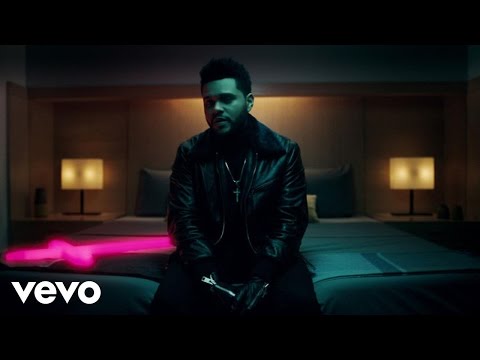 TheWeekndVEVO/YouTube
The Weeknd has been ruling the top five of the two main Billboard charts since the release of Starboy in 2016. The title track became another No. 1 hit on the Hot 100 and the parent album has also reached the peak position on the Billboard Top 200 Albums chart. For a fourth nonconsecutive week, Starboy returns to the No. 1 position on the Top 200 and as so many albums, it's largely fueled by streaming equivalent units.
Starboy moves back into the slot as the leader reflected on the Jan. 24 chart update for the tracking week ending Jan. 19. The set moved a total of 61,000 equivalent units with 38,000 units coming from streaming songs from the album. For every 1,500 streams, that equates to one unit and Starboy saw 57.2 million streams coming from the set. It sold 10,000 in track units having 100,000 total in sales. For every ten downloads, one unit is calculated into the formula updated in Dec. 2014. Starboy sold a mere 13,000 whole albums proving that streaming is continuously on the rise and is becoming a dominant force in the industry.
The Weeknd debuted at No. 1 on the Dec. 6, 2016 refresh with 348,000 units overall with 117,000 coming from SEA. Songs from the album were streamed 175.2 million times, the second largest streaming debut behind Drake's Views from the 6 which received 245.1 million hits. His previous album Beauty Behind the Madness also debuted at No. 1 on the Top 200 Albums chart in 2015 with a massive 412,000 units with 326,000 in sales.
Much like previous weeks ago, several soundtracks are appearing in the Top 200 Albums tally as well. The La La Land soundtrack moved from No. 15 to No. 2 in the previous tracking week but dips from No. 2 to No. 3 in the current period with 42,000 units total. Moana also slips one spot to No. 4 with 34,000 units, down 13 percent for the week while Trolls moves back into the top 10 at No. 10 from No. 14 moving 23,000 units, up 20 percent.