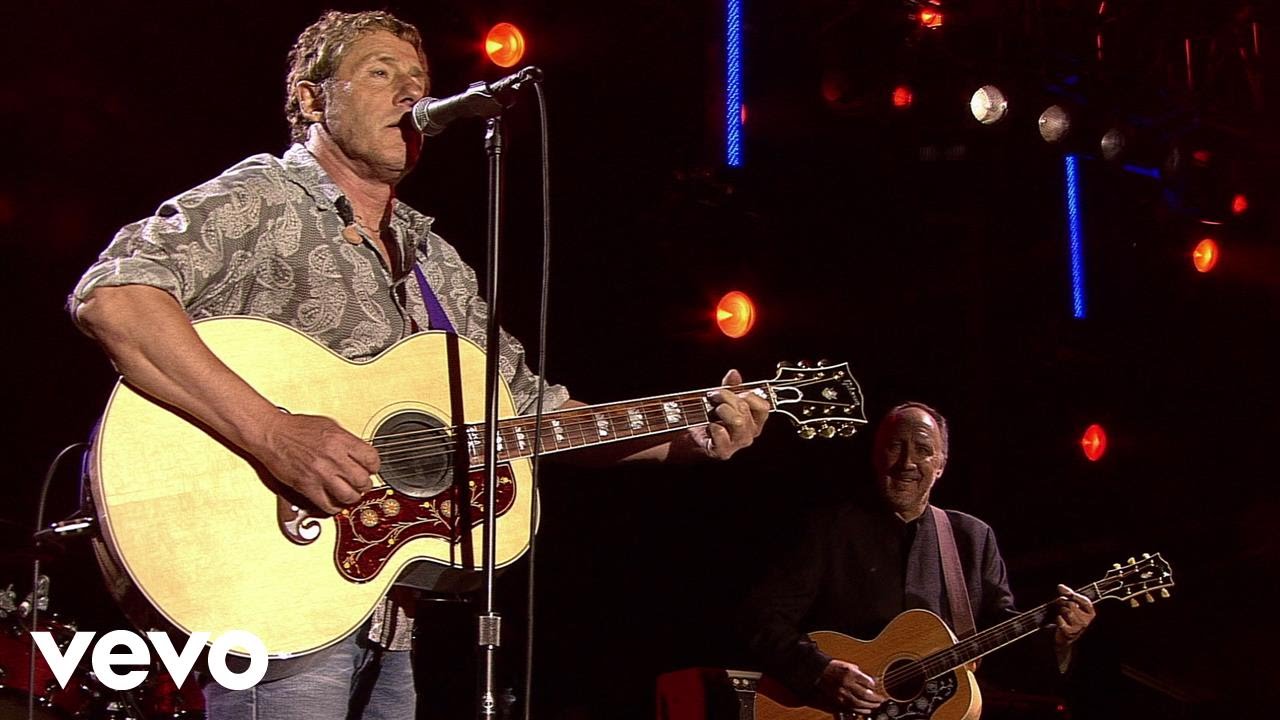 The Who's 2004 return to the Isle of Wight Festival, some 34 years after their legendary show at the same festival in 1970, will be released for the first time in several configurations on June 2 as Live At The Isle Of Wight Festival 2004, Eagle Rock Entertainment announced March 30. The show will be available as packages of DVD+2 CD, Blu-ray+2 CD and as digital downloads.
The band for the show was composed of Roger Daltrey, Pete Townshend, Simon Townshend, Pino Palladino, Zak Starkey and John "Rabbit" Bundrick. The shows in the UK marked their first performances in the UK following the death of founding member John Entwistle. The set list included many of their classics, including "Substitute," "Baba O'Riley," "Won't Get Fooled Again," "You Better You Bet," "I Can't Explain," "Pinball Wizard," "Who Are You," "My Generation" and "Magic Bus."
In his autobiography, Who I Am: A Memoir, Townshend said that it was after the first Isle of Wight show in 1970 that he was inspired to start work on what ended up as a never fully realized project called Lifehouse that was originally intended as a sequel to "Tommy." "I conceived the idea of Lifehouse in August 1970 in my big new camper bus in which I stayed for a few days after playing the third Isle of Wight Festival," he wrote. "Although the complete story didn't come together for another year, it was essentially one of a dystopia, a nightmare global scenario, a modern retelling of Aldous Huxley's Brave New World." But the band, he said, never took to the concept.
One of the songs from the project, "Pure and Easy," which he called "the fulcrum song" for Lifehouse, was released on the Townshend solo album Who Came First and later in a group version as a bonus track on a remastered version of Who's Next.