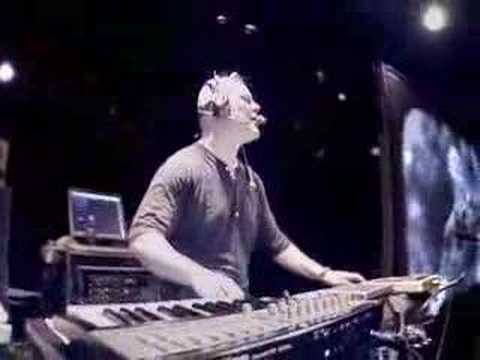 Thomas Dolby/YouTube
There was a time that being called a nerd was an insult, reserved for the socially awkward and brainy kid in the high school classroom. But times have changed and the mass popularity of comic movies and TV franchises, as well as trending shows about nerds like Stranger Things has made being a nerd cool. But some musicians have known that all along and songs celebrating nerds of all varieties have been popular since the '80s. These 11 songs cover a wide range of musical styles and timeframes, but all have a common theme of elevating their inner nerd.
11. Rachel Bloom- F**k Me, Ray Bradbury
Comedian Rachel Bloom's nerdy tendencies run toward the kinky, as is evidenced in this pop ode to science fiction legend Ray Bradbury. Released in 2010, the song details Bloom's sexual fixation with the then octogenarian author (who passed away just two years later). Friend and fellow writer Mark Edward showed the song to Bradbury on his '90th birthday, who reportedly was quite amused by it. If YouTube views are any measure, Ms. Bloom isn't the only one who has a "thing" for Ray Bradbury, as the song has been streamed over 4 million times.
10. They Might Be Giants- Science is Real
The entire career of They Might Be Giants has been built on their quirky and often nerdy sense of humor. But nowhere do they let their nerd flag fly than on their fourth album of children's music, 2009's Here Comes Science, and especially its opening number "Science Is Real." They Might Be Giants even hired a science consultant to ensure the facts they were singing to youngsters was completely real. The album received a Grammy nomination for Best Musical Album for Children
9. Aurelio Voltaire- U.S.S. Make Sh*t Up
For Aurelio Voltaire, mixing goth and geek culture has been his bread and butter for over 20 years. Nowhere was his nerdy side been more on display than 2012's BiTrektual, where he satirically attempted to "mend" the rift between Star Trek and Star Wars fandoms, but only ended up pointing out the more ridiculous aspects of both. The album's nerdiest song is "U.S.S. Make Sh*t Up," which details the Star Trek franchise's habit of getting out of sticky situations by devising some complicated enough sounding "scientific" solution. The examples are so specific there's no doubt that Voltaire is a real fan, even as he lampoons it.
8. Felicia Day- Do You Wanna Date My Avatar?
Web series The Guild was alternately a love letter to gamer culture and a hilarious send up of its more ridiculous aspects. The brainchild of nerd queen Felicia Day, the series made a number of music videos, including "Do You Wanna Date My Avatar?" The entire cast of the series starred in the video and Day cranked up the autotune to not only send up oversexualized female video game avatars but also early '90s music video vixens like Britney Spears. To date "Do You Wanna Date My Avatar?" has a whopping 28 million views on YouTube.
7. Weezer- In the Garage
Weezer always rode the line between the unabashed nerd rock of They Might Be Giants or Barenaked Ladies and the more hipster-cool leanings of other indie-rock bands of their era. But one song from their 1994 self-titled debut album was deep dive into geekdom. "In the Garage" name check Dungeons and Dragons, The X-Men, and Kiss in the first verse, before dovetailing into a tail of loneliness that many nerds in the early '90s could relate to. While the song was never a single and was overshadowed by hits like "Buddy Holly," "In the Garage" remains a fan favorite.
6. MC Frontalot- Nerdcore Rising
When you are considered a pioneer in an entire genre of nerd-related music, you deserve a place on any list of nerd music. MC Frontalot was at the vanguard of nerdcore, a subgenre of rap, and the song "Nerdcore Rising," from his 2005 album of the same name, helped popularize the name. "Nerdcore Rising" not only shows off Frontalot's skills but also invites fellow nerdcore pioneers, MC Hawking and Jesse Dangerously, to provide their own verses.
5. Man or Astro-Man?- Spferic Waves
This band formed at the University of Auburn was almost completely instrumental, but their entire stage persona was steeped in science and particularly in cheesy sci-fi movie lore. Dressing in space suits and performing an interstellar style of surf-rock, Man or Astro-Man? interspersed their songs with samples from bad science fiction and horror movies. Often these samples were taken from films lampooned on the show Mystery Science Theater 3000, which the band loved so much they recorded a version of the show's theme song.
4. Oingo Boingo- Weird Science
When you're tasked with writing the title song to a John Hughes comedy about a couple of nerds who create a robotic woman using their computer, you've got a leg up on a high spot of any list of nerdy rock songs. But new wave band Oingo Boingo and its lead vocalist and future film score icon Danny Elfman were well down the nerd rock path prior to the release of Weird Science, embracing the tech nerd vibe of many synth-driven new wave acts since their debut album in 1981.
3. Jonathan Coulton- Code Monkey
No artist has been ridden the emergence of nerd culture to mainstream prominence like Jonathan Coulton. While Coulton had a cult following prior to the release of his 2006 single "Code Monkey" among tech podcasts and file sharing sites, it was this melancholy tale of a programmer stuck in a dead end job and longing for the girl of his dreams that struck a nerve with so many fans that it has been downloaded over a million times. It also opened doors for bigger projects such as writing the end song to Valve's popular Portal game and The SpongeBob Musical.
2. "Weird Al" Yankovic- White and Nerdy
You could easily fill an entire list of songs about being a nerd solely with "Weird Al" Yankovic tunes. From his Hawaiian shirts to his accordion to his lyrics about computers and role-playing games, Yankovic has made no secret that he was never a cool kid, but has somehow made the least cool things in the world work for more than 30 years. His ultimate ode to nerd culture is "White and Nerdy" from his 2006 album Straight Outta Lynwood. A parody of "Ridin" by Chamillionaire, "White and Nerdy" details Al's attempts to hang with "the gangstas" only to be rejected for his nerdy nature.
1. Thomas Dolby- She Blinded Me With Science
Thomas Dolby may have only had one major hit, but he made the most of it. Anyone who grew up in the '80s will probably recognize "She Blinded Me With Science" instantly from the shouted "SCIENCE!" courtesy of British television personality Magnus Pyke. The song set Dolby up as the mad scientist of new wave music, a personality who harnessed new technologies to create something never heard before. It helped that Dolby had the brains to match his image, taking a break from music in the '90s to help invent the modern mobile ringtone.