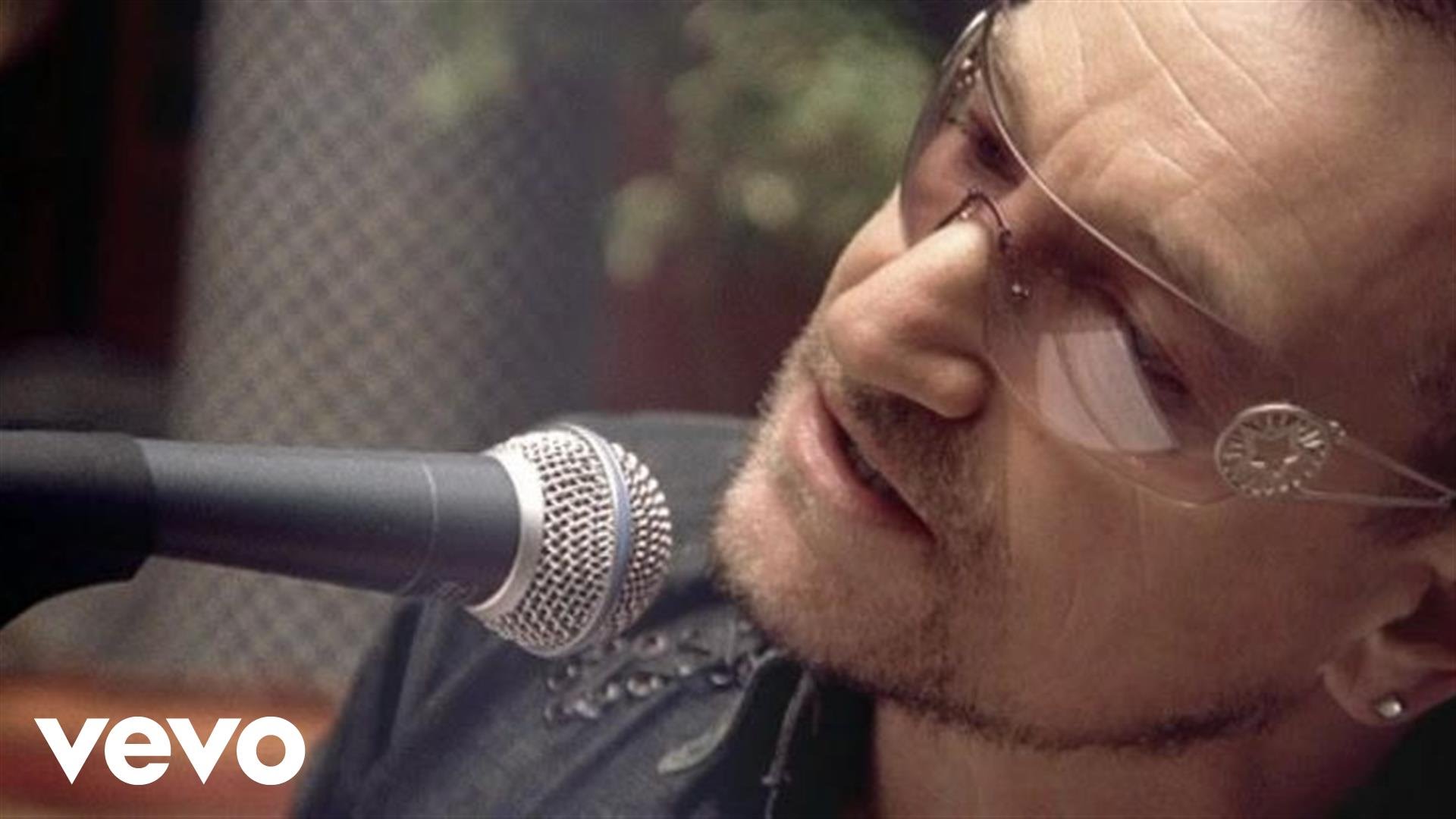 U2VEVO/YouTube
It took five years for U2 release their follow-up to five-time Grammy winning How to Dismantle an Atomic Bomb (2004). The band shelved original sessions that began in 2006 and enlisted other producers, retaining the material for a future revisit. No Line on the Horizon was different in a way that instead of writing in first person, Bono wrote songs about characters throughout the album. No Line debuted at No. 1 on over 30 countries but in the end, did not sell as well as hoped. On the flip side, the tour following, the 360° Tour, became the highest-grossing tour of all time. AXS is taking a look at the top 5 best U2 songs from No Line on the Horizon.
5. "I'll Go Crazy If I Don't Go Crazy Tonight"
During the recording of No Line on the Horizon, U2 replicated the transition they made between The Joshua Tree and Achtung Baby in terms of experimentation. The album didn't leap as far as it was expected but songs like "I'll Go Crazy If I Don't Go Crazy Tonight" stand apart from previous works incorporating pop elements for a radio friendly single release. Lyrics were inspired by Barack Obama's presidential campaign and Bono himself.
4. "No Line on the Horizon"
The title track was conceived when drummer Larry Mullen Jr. experimented with drum beats which were then manipulated and sampled. The theme of the song is simply infinity. An alternate version of the song was also released.
3. "White As Snow"
As noted, No Line on the Horizon had songs written in a different perspective than previous albums. In "White As Snow," U2 wrote about a soldier's last thoughts as he dies from an explosive device. "Snow" uses a public domain melody from the traditional hymn "Veni, veni, Emmanuel."
2. "Moment of Surrender"
When U2 began recording for the album, the band had initially wanted to create a set of "future hymns" and "Moment of Surrender" best represented that original concept. It was recorded in a single take with little editing and additions. The song that clocks in at over 7 minutes is just one song about an addict, this time having a crisis of faith versus "Unknown Caller" where the character is suicidal trying to buy drugs.
1. "Magnificent"
No Line may have lacked some of the pizzazz from the previous record but one of the highlights comes early on the record. "Magnificent" was written as a euphoric up-tempo jam and was also released as single, one of U2's most unique in their later career.