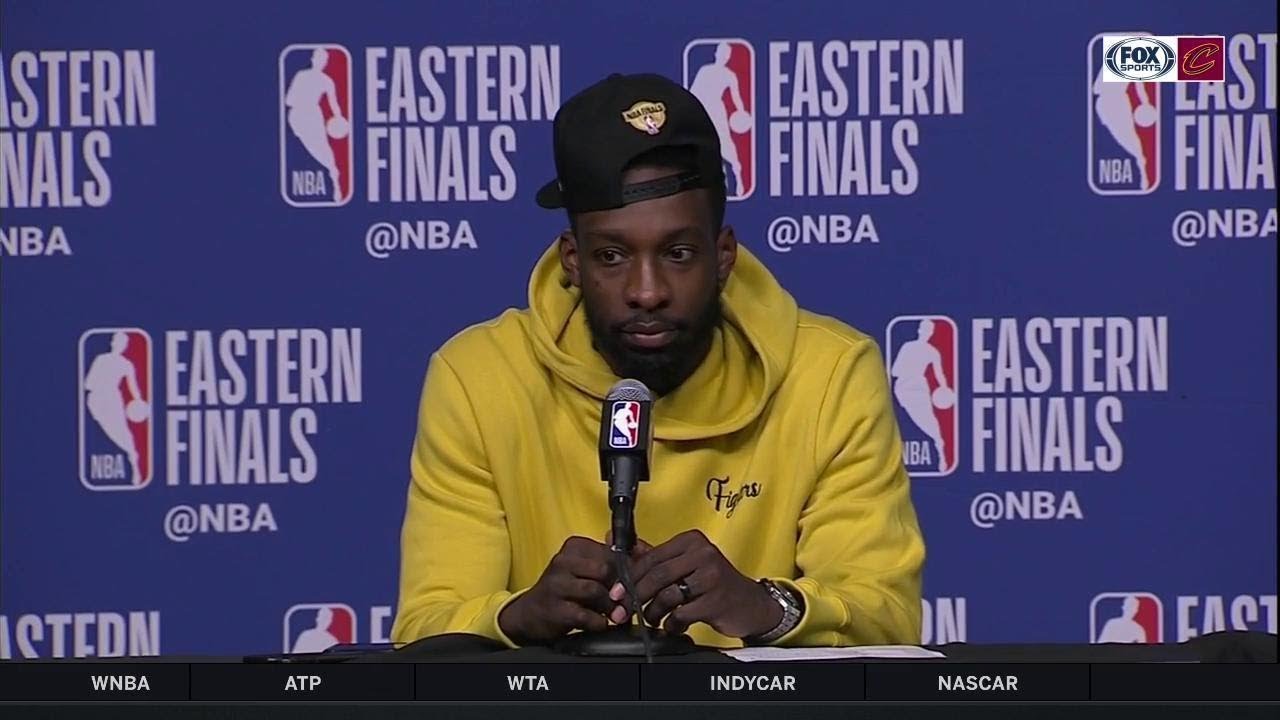 FOX Sports Ohio/YouTube
The Cleveland Cavaliers have entered their fourth straight NBA Finals against the Golden State Warriors as considerable underdogs. In order to make this a long series, LeBron James will need his teammates to show up, much like they did in an impressive Game 7 road win against the Boston Celtics in the Eastern Conference Finals.
As the Cavaliers and Warriors prepare for Game 1 of the NBA Finals, we take a look at the top five most important Cavaliers' role players who could help LeBron make the series competitive:
5. J.R. Smith
J.R. Smith's biggest contributions will come on defense, as he tries to slow down the Warriors' dynamic shooters. Being able to hit the occasional three-pointer will help too, but Smith needs to guard the best he can for the Cavs.
4. George Hill
Much like J.R. Smith, Hill is going to have his hands full on defense. He will not be asked to score a ton or do the majority of ball-handling, so his presence on defense will be pivotal. Depending on switches, he could be asked to guard Stephen Curry or Klay Thompson. His success in those match-ups will go a long way in deciding the series.
3. Kevin Love
According to the Cavs, Kevin Love could miss Game 1 due to a concussion. Obviously, his presence on the defensive glass and on offense is a must for Cleveland. The Cavs won the last two games without him, and Jeff Green proved he could do a few things defensively that Love can't, but the Cavaliers will ultimately need all hands on deck.
2. Kyle Korver
The Warriors flexed their shooting muscles in the last two games of their series against the Houston Rockets. In order for the Cavs to keep pace, they're going to need to shoot three-pointers, and no one is better equipped to shoot them than Kyle Korver. Statistically, he's one of history's great shooters, and he's inserted into the game to shoot and bring defenders out to the perimeter, opening up space in the paint.
1. Jeff Green
Given Love's concussion status and what we saw against the Boston Celtics, Green will be that important against the Warriors. His ability to play as an athletic power forward–stretching the defense and running the floor–makes him a considerable asset for LeBron. Green needs to play well for Cleveland.
Keep it here on AXS.com for more NBA news and tickets to select games.