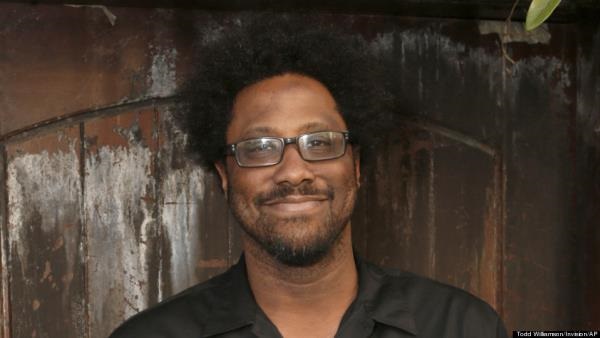 on.aol.com
New comedians pop up like rappers, and sometimes it's difficult to know all of the best ones. But when a comedic legend like Chris Rock takes notice of a particular comedian, it makes his fans pay more attention, too.
But Chris Rock didn't just pay attention. He took W. Kamau Bell's talents to FX and then FXX for the political comedy show "Totally Biased with W. Kamau Bell." The show lasted two seasons and talked about everything from interracial dating, racism, the Native American versus sports team controversy, homophobia, stereotypes and current events.
The skits on "Totally Biased" were a lot like W. Kamau Bell's and Chris Rock's own humor, which made sense considering both of them were executive producers. He knew he was in a tough spot to be on at the same time as "The Arsenio Hall Show" and mentioned it in his opening monologue, but this didn't phase his loyal fans.
Instead of going for the obvious black versus white jokes, his diverse cast was just as likely to delve into Native American, Asian and Latino stereotypes, too. And even when the show was canceled in 2013, W. Kamau Bell went right back to making people laugh and cringe with his brand of intellectual humor. This is a guy who'd be way more likely to chat about fracking before he'd even humor the idea of a fart joke.
With a child on the way and a three-year-old ready to start school, he and his family moved from New York City back to their stomping grounds in the Bay Area of California this year. Part of the reason was for his career; the other part was to be closer to his supportive family members.
Speaking of support, while encouraging his loyal fans before and after the show to come to his 2014 tour dates, he's even showing love to his mom by pitching her self-published black history titles in his newsletters. From the topics in her books, it's no surprise why his own humor leans more towards witty observations over slapstick jokes.
His craft was already getting rave reviews before the FX show aired though. In 2010, his second stand-up album "Face Full of Flour" was named one of iTunes and Punchline Magazine's Top 10 Best Comedy Albums of the Year.
In 2007, his one-man show, "The W. Kamau Bell Curve: Ending Racism in About An Hour," was a comedic pick in The Guardian's Edinburgh Fringe Festival and sold out audiences in 2009's The New York International Fringe Festival.
His political commentary made him an obvious choice as a guest on "Real Time With Bill Maher," although he did get tripped up by a fake FLOTUS quote. He was also invited as a guest on "Conan," "The View," Henry Louis Gates Jr.'s "Many Rivers to Cross" and Comedy Central specials.