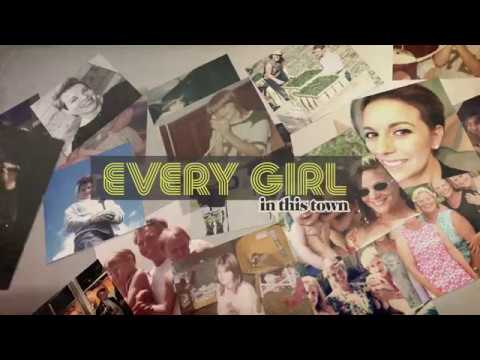 TrishaYearwoodVEVO/YouTube
Trisha Yearwood has announced her 2019 tour plans, and fans can get tickets to see her live this fall through AXS. Yearwood's Every Girl: On Tour concerts start Oct. 3, and tickets to select shows are available beginning June 19 here on AXS.
The tour is named after Yearwood's current single "Every Girl In This Town" which you can listen to by playing the video above. According to Billboard, the single scored her highest chart debut in Yearwood's 30-year career when it arrived at number 21 on the magazine's Country Airplay Chart. The song is the first single from her forthcoming 12th studio album, which will also be called Every Girl.
But while country music fans wait for the album to drop, they won't have to wait to hear Yearwood live thanks to this new tour. It's not just another tour promoting new music; this is the first time the three-time Grammy Award winner has embarked on a headlining tour in five years. That means even if you've heard her before, you won't have heard her like this - with another five years of continuing to hone her already legendary skills and performing some of her new music that's just around the corner.
Trisha Yearwood is one of the most well-known female singers in country music, and with good reason. The vulnerability she brings to every song is able to strike a nerve with fans around the world. But there's nothing that compares to hearing her live, so don't miss your opportunity to get tickets to this limited run of 23 shows at the end of 2019. Yearwood is starting a new chapter in her award-winning career, and fans will want to be there to see it unfold live.
Tickets to select dates on Trisha Yearwood's 2019 tour go on sale starting June 19 through the AXS event pages linked below. Specific on-sale dates, ticket prices and more information are available on each event page.
Oct. 3 - Nashville, TN - Schermerhorn Symphony Center
Oct. 4 - Nashville, TN - Schermerhorn Symphony Center
Oct. 5 - Nashville, TN - Schermerhorn Symphony Center
Oct. 13 - Atlanta, GA - Cobb Energy Performing Arts Centre
Oct. 24 - Carmel, IN - Center for the Performing Arts - The Palladium
Oct. 25 - St. Louis, MI - Stifel Theatre
Oct. 26 - Cincinnati, OH - Taft Theatre
Oct. 27 - Cleveland, OH - Playhouse Square - KeyBank State Theatre
Nov. 2 - Tulsa, OK - Brady Theater
Nov. 3 - Sugar Land, TX - Smart Financial Centre
Nov. 4 - Ft. Worth, TX - Bass Performance Hall
Nov. 7 - Chicago, IL - Chicago Theatre
Nov. 8 - Milwaukee, WI - Riverside Theater
Nov. 9 - Minneapolis, MI - Orpheum Theatre
Nov. 21 - New York, NY - Town Hall (Tickets)
Nov. 22 - Boston, MA - Wilbur Theatre
Nov. 23 - Wilkes-Barre, PA - The F.M. Kirby Center for the Performing Arts
Nov. 24 - Glenside, PA - Keswick Theatre (Tickets)
Dec. 4 - Melbourne, FL - Maxwell C. King Center for the Performing Arts
Dec. 5 - Fort Lauderdale, FL - Parker Playhouse
Dec. 6 - Clearwater, FL - Ruth Eckerd Hall
Dec. 7 - Jacksonville, FL - Florida Theatre
Dec. 8 - Naples, FL - Artis-Naples - Hayes Hall
For more on Trisha Yearwood, including tickets to her upcoming concerts, visit her artist page at AXS.