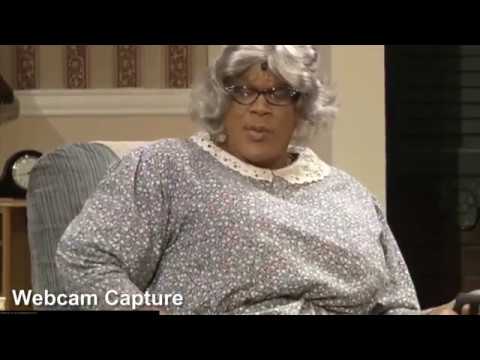 Trampis Church / YouTube
Tyler Perry has announced that he will hit the road for Madea's Farewell tour, which will also coincide with the character's final movie appearance. The final movie will hit in 2019 and Perry will hit the road for Tyler Perry's Madea's Farewell Play Tour as well.
This will be the 21st stage play of Tyler Perry's career. In a humorous statement in the press release, Perry said that he doesn't want to be playing Madea when he reaches her age. The first dates of the stage play will kick off in Oakland in January and will run for four months.
Madea got her start in the 1999 stage play I Can Do Mad All By Myself and has since appeared in 10 stage plays. She also appeared in 10 movies, starting with Diary of a Mad Black Woman in 2005. The final movie in the Madea series will be titled A Madea Family Funeral.
Fans in the DFW area will get a number of stage shows for the tour at The Theatre at Grand Prairie in April. The dates for the Madea stage play in the DFW area will be from April 4 to April 6 and AXS has tickets available for the shows going on sale on November 30.
Familiar faces will be part of the stage show, including Cassi Davis, David Mann and Tamela Mann.
The dates for Tyler Perry's Madea's Farewell Play Tour in the DFW area are listed below:
April 4 - The Theatre at Grand Prairie at 7:30 p.m. CST (Tickets)
April 5 - The Theatre at Grand Prairie at 8 p.m. CST  (Tickets)
April 6 - The Theatre at Grand Prairie at 12 p.m. CST (Tickets)
April 6 - The Theatre at Grand Prairie at 4 p.m. CST (Tickets)
April 6 - The Theatre at Grand Prairie at 8 p.m. CST (Tickets)