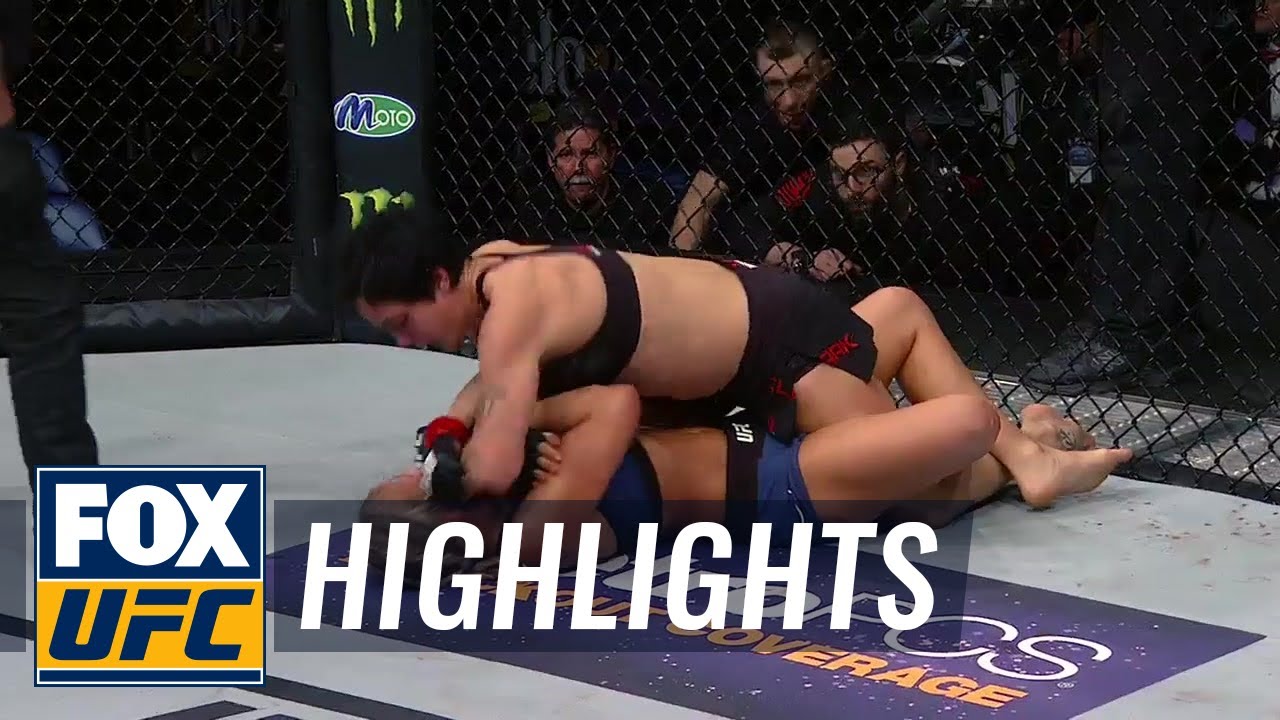 Video by UFC on FOX
Jessica-Rose "Jessy Jess" Clark is annoyed that Katlyn "Blonde Fighter" Chookagian slipped past her in the world flyweight rankings.
Responding to a question tweeted by an AXS contributor, the surging Aussie confirmed she's feuding with Chookagian -- and perhaps open to an MMA fight against her -- due to the controversial ranking situation. Here's where we stand on this issue: As of Jan. 29 on the UFC's official website, the ladies were ranked back-to-back at 125 pounds.
There appears to be some real heat between them because both are eyeing spots in the top five, and looking to climb into the title mix. Both women are perhaps just one win away from a championship opportunity.
At flyweight, Chookagian moved up to the No. 7 spot -- a position that "Jessy Jess" was recently in -- following her win last weekend in Charlotte over Mara Borella. Clark dropped to the No. 8 spot, despite reigning supreme just a couple weeks ago over hard-hitting prospect Paige "12 Gauge" VanZant. 
While there appears to be nothing on the horizon with regards to getting a contract signed for a Clark vs. Chookagian contest, it's a fight that makes plenty of sense. With the UFC's female flyweight division being as new as it is, the upper echelon of the division needs to get sorted out. New top contenders need to emerge, in order to determine who's next for a world title shot.
Since Clark and Chookagian are both on the cusp of title contention, a scrap between them needs to happen. Hopefully, Sean Shelby and the UFC's matchmaking team gets the ball rolling on this one sometime in the near future.