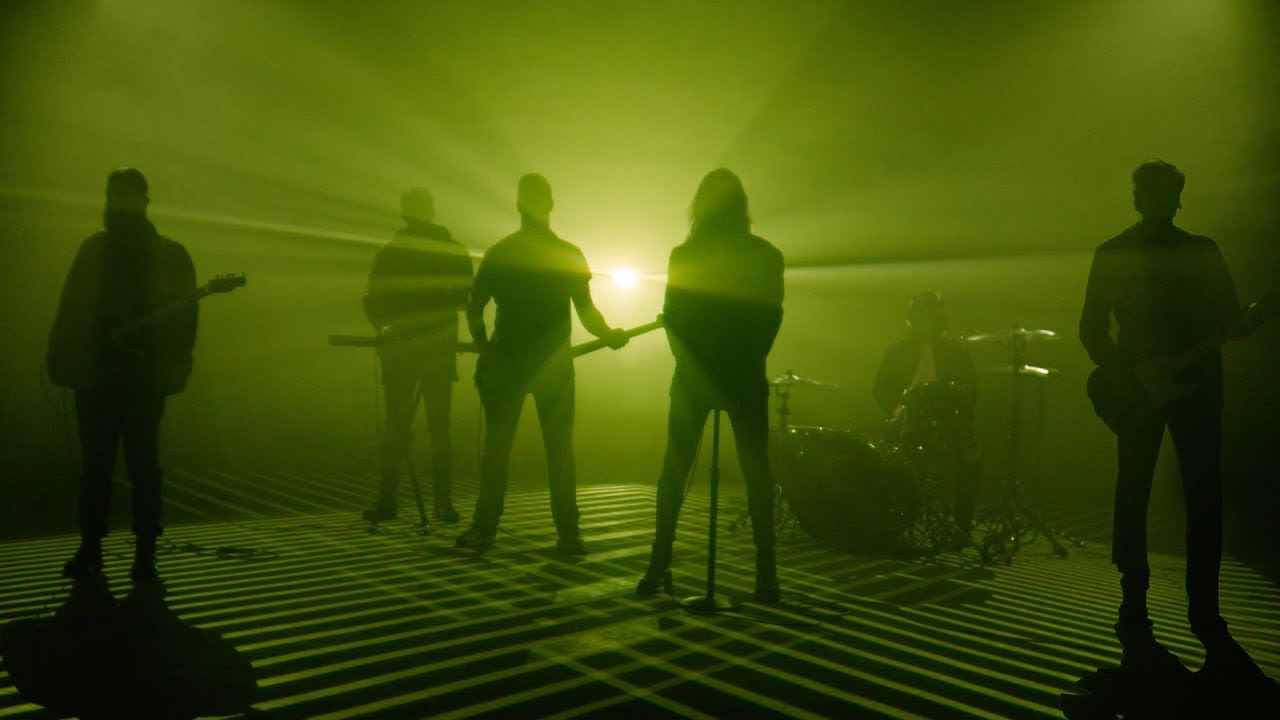 Fearless Records/YouTube
Last week, Underoath surprised fans with their first new song in eight years. With the announcement of their new album Erase Me, fans have been waiting to hear the new material live. Today, the group revealed their first trek in support of their forthcoming studio album.
The No Fix tour officially kicks off on April 30, and it will feature performances at Maryland's Rams Head Live on May 8, Rhode Island's Fete Music Hall on May 11 and The Bomb Factory in Texas on May 24. Joining them on this tour are post hardcore band Dance Gavin Dance, metalcore group Veil of Maya, and up-and-coming band Limbs.
Tickets will go on sale to the general public this Friday at 10 a.m. local time. If you're not in the waiting mood and want to spend a few extra dollars, VIP packages are on sale right now. These packages, which will be limited to a few per city, will include a meet and greet and photo op with Underoath, access to a pre-show soundcheck, and an exclusive tour vinyl of Erase Me. Every ticket purchased for this tour will include a digital download of the album.
Underoath's new record will hit stores on April 6 through Fearless Records. This is their first studio album since 2010's Ø (Disambiguation).
Underoath tour dates
April 20 - Las Vegas, NV - Las Rageous (Underoath only)
April 27 - Jacksonville, FL - Welcome to Rockville (Underoath only)
April 28 - Sunrise, FL - Fort Rock (buy tickets here)
April 30 - Birmingham, AL - Iron City
May 1 - Athens, GA - Georgia Theater
May 3 - Knoxville, TN - Mill and Mine
May 4 - Charlotte, NC - Carolina Rebellion (Underoath only)
May 5 - Lynchburg, VA - Phase 2
May 6 - Bethlehem, PA - The Sands
May 8 - Baltimore, MD - Rams Head Live (buy tickets here)
May 9 - Wallingford, CT - The Dome at Oakdale
May 11 - Providence, RI - Fete Ballroom (buy tickets here)
May 12 - Niagara Falls, NY - Rapids
May 14 - Des Moines, IA - Wooly's
May 15 - Sauget, IL - Pop's
May 16 - Ft. Wayne, IN - Pierre's
May 18 - Columbus, OH - Rock on the Range (Underoath only)
May 19 -Lexington, KY Manchester Music Hall
May 20 - Springfield, MO - Gillioz
May 22 - Corpus Christi, TX - Concrete Street Amphitheatre
May 23 - Houston, TX - White Oak Music Hall (buy tickets here)
May 24 - Dallas, TX - Bomb Factory (buy tickets here)
May 25 - Little Rock, AR - Metroplex
May 26 - Pryor, OK - Rocklahoma (Underoath only)
June 15 - Paris, France - Download Festival Paris
June 16 - Amsterdam, Netherlands - Melkweg
June 21 - Dessel, Belgium - Festivalpark Stenehi
June 22 - 24 - Scheessel, Germany - Hurricane Festival
June 22 - 24 - Neuhausen Ob Eck, Germany - Southside Festival
June 23 - Dessel, Belgium - Graspop Metal Meeting
June 28 - Prague, Czech Republic - Aerodrome Festival
June 29 - Madrid, Spain - Download Festival Madrid
June 30 - Ysselsteyn, Netherlands - Jera on Air
July 12 - 14 - Cadott, WI - Rock Fest
July 13 - Oshkosh, WI - Rock USA
July 28 - 29 - Montreal, QC - Heavy Montreal
August 24 - Reading, UK - Reading Festival
August 25 - Leeds, UK - Leeds Festival