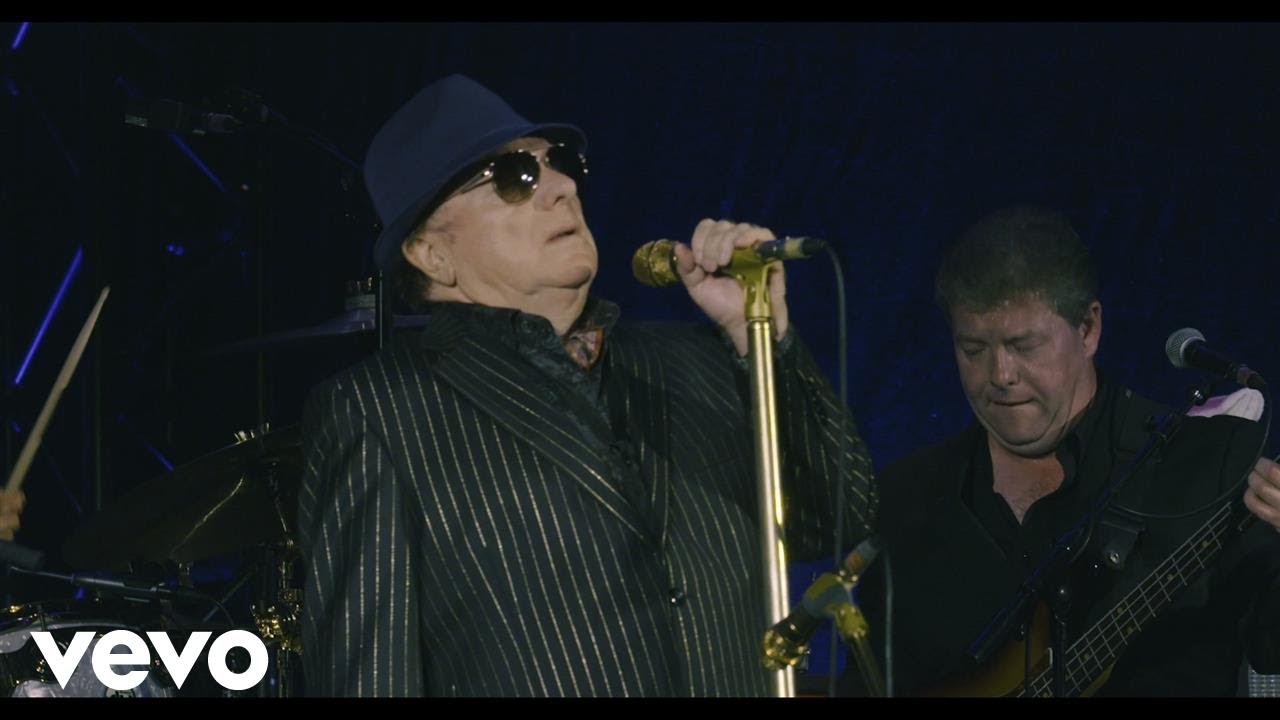 YouTube/Van Morrison
Van Morrison fans will want to set aside some coin for a newly announced studio album, which will drop in time for the holiday season. The six-time Grammy winner will release an album of jazz standards and originals titled Versatile on Dec. 1 via Legacy Recordings/Sony.
The Rock and Roll Hall of Famer revealed the big new on Nov. 6 via his official Van Morrison website. The album's release comes hot on the heels of the prolific artist's highly successful 37th studio album Roll with the Punches, which dropped on Sept. 22 via Caroline Records.
While Roll with the Punches explored the ex-Them star's rhythm and blues roots, Versatile finds the eclectic singer-songwriter tapping into jazz influences that helped shape his vocal style. The album consists of 13 jazz standards along with four new Morrison originals.
Van The Man interprets beloved classics from fellow legendary songwriters such as Cole Porter ("I Get a Kick Out of You"), as well as George and Ira Gershwin ("A Foggy Day," "They Can't Take That Away from Me").  In conjunction with the album announcement, the Belfast Belter has released the audio tracks for two tracks "Makin' Whoppee" and "I Get a Kick Out of You," which can be streamed here and here.
Versatile is available for preorder here in a variety of bundles in CD, digital and vinyl formats. See below for the full track listing.
The album announcement aligns with the launch of Morrison's tour of the United Kingdom, which launches Nov. 6 in Edinburgh, Scotland, at Edinburgh Playhouse and wraps up with a two-night stand Dec. 4 – Dec. 5 in Belfast, Northern Ireland, at Europa Hotel. The "Brown Eyed Girl" hitmaker will return to the U.S. For a s string of 2018 winter dates, starting with a three-night stand, which will take place between Jan. 31 - Feb. 3 in Las Vegas at The Colosseum At Caesars Palace.
Tickets for a huge variety of Van Morrison dates are available at AXS. For all the latest details on Van Morrison, click here.
Van Morrison Versatile track listing:
1. 'Broken Record' (Van Morrison)
2. 'A Foggy Day' (George Gershwin and Ira Gershwin)
3. 'Let's Get Lost' (Frank Loesser and Jimmy McHugh)
4. 'Bye Bye Blackbird' (Ray Henderson and Mort Dixon)
5. 'Skye Boat Song' (Traditional. Arranged by Van Morrison)
6. 'Take It Easy Baby' (Van Morrison)
7. 'Makin' Whoopee' (Walter Donaldson and Gus Kahn)
8. 'I Get a Kick Out of You' (Cole Porter)
9. 'I Forgot That Love Existed' (Van Morrison)
10. 'Unchained Melody' (Alex North and Hy Zaret)
11. 'Start All Over Again' (Van Morrison)
12. 'Only A Dream' (Van Morrison)
13. 'Affirmation' featuring Sir James Galway (Van Morrison)
14. 'The Party's Over' (Betty Comden, Adolph Green and Jule Styne)
15. 'I Left My Heart in San Francisco' (George Cory and Douglass Cross)
16. 'They Can't Take That Away from Me' (George Gershwin and Ira Gershwin)