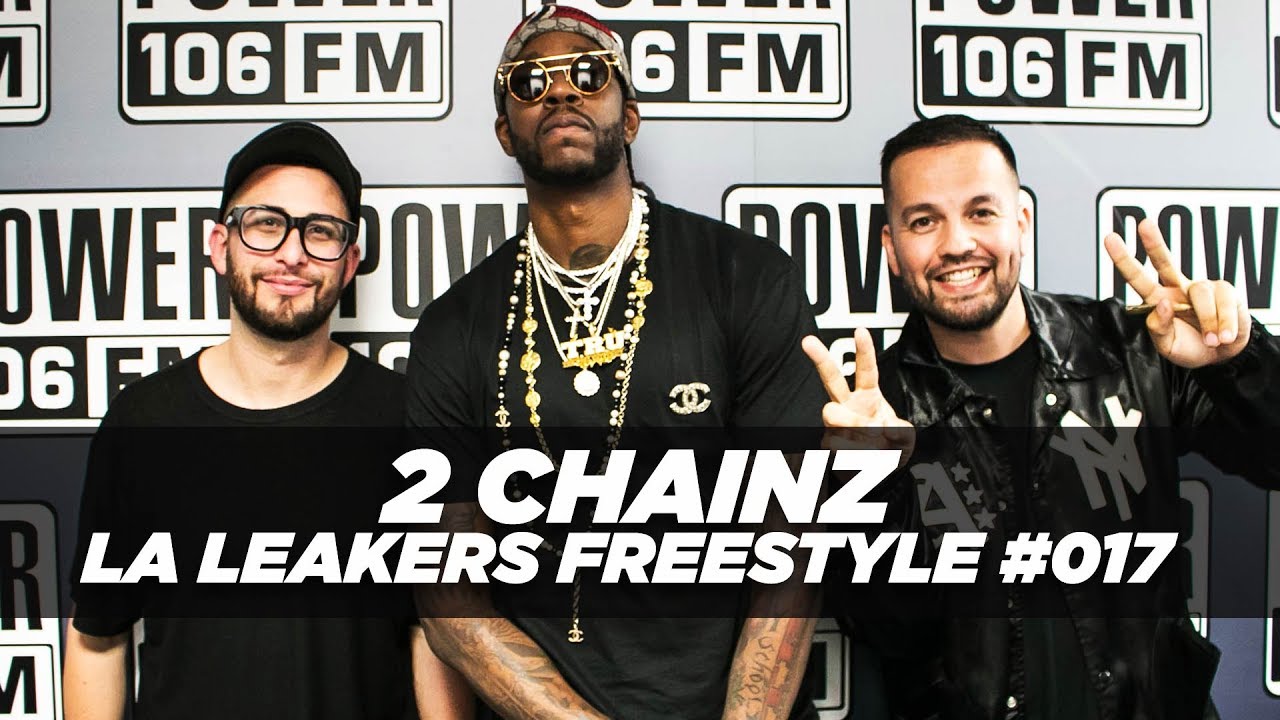 LA Leakers/YouTube
Atlanta rapper 2 Chainz is celebrating the release of his new album, Pretty Girls Like Trap Music, today (Friday). The artist has been pretty busy over the past few days leading up to the release however, making sure to use all those hip-hop skills of his to promote the new LP. One of the stops on his promotional media tour included an appearance on Los Angeles' Power 106 radio program earlier this week, where he took the opportunity to lay out some new lyrics over Kendrick Lamar's "DNA."
As seen in the video above, the rapper's freestyle remix of the popular song on the LA Leakers show was filled with more pop and glisten than all those chains around his neck. Throughout the four-minute video, he can be heard rapping about Santa Claus, porches to Porsches, turning the beat into a corpse and of course, trap music.
"Shoutout to Kendrick, he's like the illest one doin' it in the game, salute TDE," 2 Chainz is heard saying following the epic freestyle.
The rapper also recently announced his upcoming tour in support of Pretty Girls Like Trap Music. Tickets for select concert on the August and September run of shows can be purchased by clicking here.