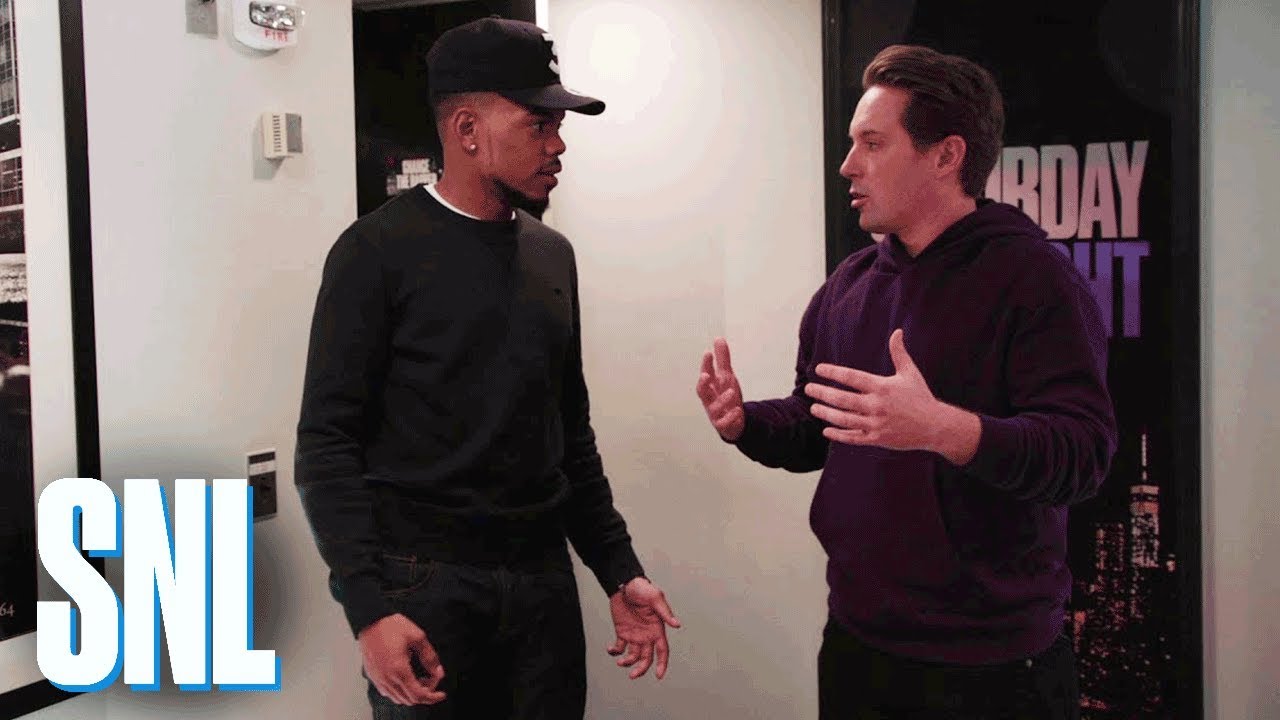 Saturday Night Live / YouTube
Chance the Rapper may have some pre-show jitters before he takes on hosting duties on "Saturday Night Live" this weekend, but the show's cast is here to help him work it out – literally. In a new clip taken in the "SNL" studios, Chance teams up with cast members Beck Bennett, Kate McKinnon and Pete Davidson for a red-room dance party. Check out the video above.
Chance will host this week's show alongside musical guest Eminem. The Chicago-born rapper made his debut on "SNL" in 2015 as the musical guest, performing "Somewhere in Paradise" and "Sunday Candy." He'll return as host in support of his 2016 release Coloring Book, which won Best Rap Album at the 2017 Grammy Awards.
Eminem will hit the "SNL" stage with rumors swirling over the impending release of his new album Revival. His ninth LP, Revival has been promoted through a series of posts on social media posts, phone lines and websites and is expected to drop on Friday, Nov. 17. He released the first single from the upcoming release, "Walk on Water," last week, which features a vocal collaboration with Beyoncé.