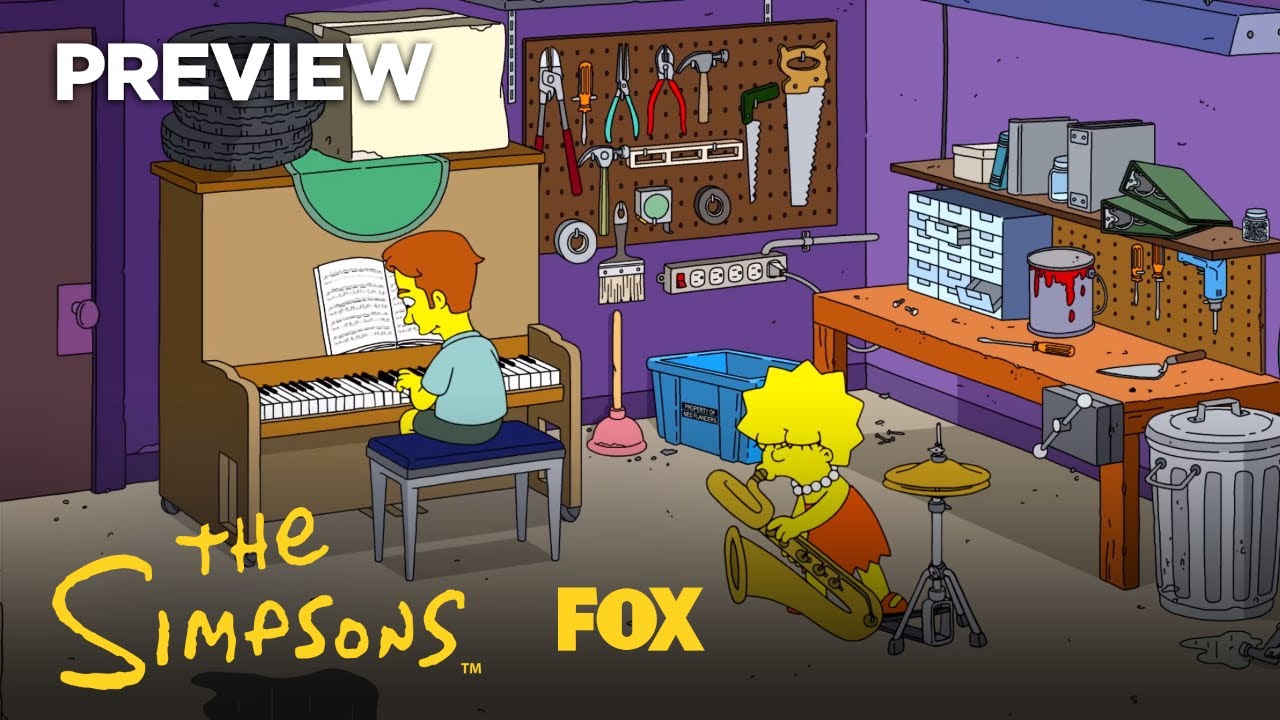 Fox/YouTube
Fans of Ed Sheeran were most likely filled with plenty of excitement when it was announced back in the summer that the popular singer-songwriter would find himself in "The Simpsons" universe in the animated show's 29th season. FOX shared the first promo clip from Season 29 Episode 10 on Tuesday, where Sheeran's character, Brendan, is featured doing exactly what was initially announced, using that musical talent of his in attempt to win the heart of Lisa Simpson.
As seen and heard in the new promo clip above, a grape juice-drinking, fedora-wearing Brendan can be heard asking Lisa why she didn't applaud after he's done playing the piano. The two are also seen jamming away together in the Simpson family garage, with Lisa joining in on her saxophone, much to Homer's displeasure from all the noise. Hopefully Sheeran's appearance on "The Simpsons" works out better for his character than when he made a cameo on "Game of Thrones," where he also was left singing in the woods without any real applause. The music-themed episode, which is titled "Haw-Haw Land," will air this Sunday night at 8 p.m.
Sheeran joining in on "The Simpsons" fun is just the start for what should be another huge year for the 26-year-old guitarist, who took 2017 by storm around the release of his third studio album, Divide. The album's release found so much success through streaming that the Official UK Charts Company were forced to establish new rules limiting the number of tracks eligible for entry in the Top 100 to three per main artist. Every track on Divide had reached the top 20 of the UK Singles Chart upon its release.
Sheeran toured North America throughout last year while playing mostly arenas, and will step his concert game up a notch this summer when he returns for a larger stadium run starting with a show at the Rose Bowl Stadium in Pasadena, Calif. on Aug. 18. Tickets for select shows on Sheeran's 2018 summer-into-fall stadium tour are on sale now, and can be purchased by clicking here.