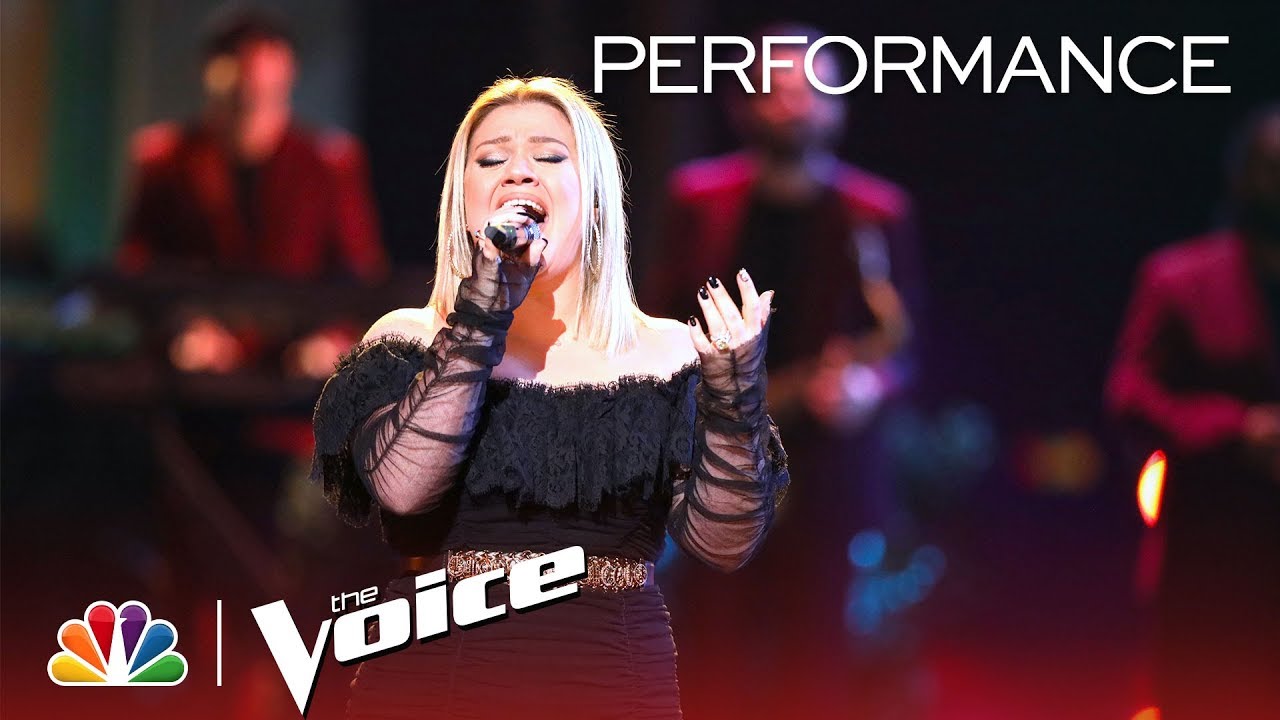 The Voice/YouTube
Superstar Kelly Clarkson took a short break from her duties as a coach on season 15 of "The Voice" to perform her latest single "Heat." The performance took place on Dec. 4 during the top 10 elimination show where Clarkson's remaining three contestants were marked safe going into semi-finals next week.
Clarkson, looking elegant with a natural look sans extensions, took the stage that was built to resemble a New York-style apartment streetway to perform what is her third single from her hit album Meaning of Life. Initially, "Heat" as the single which followed "I Don't Think About You" was a toss-up between that and "Medicine." One year ago this month as a guest on "The Voice" in preparation for her arrival as a coach, it was announced that "Medicine" was the new single and she would perform the track.
However, when the new year arrived, Clarkson and her team put the song on the backburner as confirmed to AXS and decided that "I Don't Think About You" would be the official second single. A few months later, "Heat" was announced as the third single on the heels of summer. The song also served as the advertising backdrop when Clarkson joined her real-life friends as a coach for season 14 of the series.
Clarkson has had words with outlets who have not played "Heat" since its June release. iHeartRadio praised Clarkson who would appear on its festival program and Clarkson quickly quipped back saying the radio company won't play her song but she's happy to sing anyhow. iHeart let her know that stations would play the song and all would be well in the world.
One thing is for sure with Clarkson's multi-million dollar contract with NBC is that she's had many opportunities to promote the single including on the "Today Show," "The Ellen Show" as well as the Macy's Thanksgiving Day Parade where she endured fridged temperatures while singing live.
With limited radio format release, "Heat" has peaked at No. 21 on the Adult Top 40 which is an airplay-only chart geared towards listeners over the age of 25.
Kelly Clarkson will hit the road in 2019 for the Meaning of Life Tour with special guests Kelsea Ballerini and her own season 14 of "The Voice" winner Brynn Cartelli.
Related — Kelly Clarkson announces 2019 Meaning of Life Tour