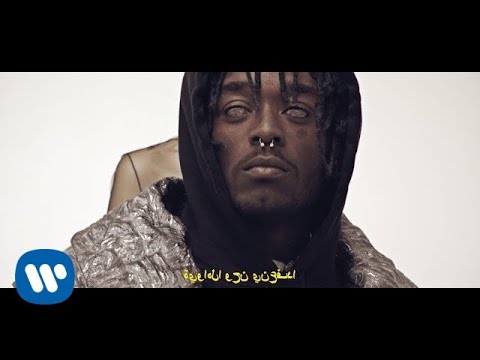 Lil Uzi Vert/YouTube
When you're a platinum-selling rapper touring all over the world, the last place that you'd probably wind up is a metalcore show on a Wednesday night. Well, that was the case with Lil Uzi Vert last night.
The Philadelphia native was in his hometown to catch New Jersey band Lorna Shore rock the house. Fans didn't believe their eyes when they saw the rapper take a video of himself in front of the band before throwing down in the pit. After the show, Lorna Shore took a photo with the rapper and threw it up on Instagram with a tease of a possible collaboration in the future. You can take a look at a video from the night below.
This isn't the first time hip-hop and metalcore have shown love for each other over the years. Post Malone originally tried out for Crown The Empire, but he got turned down. Waka Flocka Flame has openly supported Sirens & Sailors, Knocked Loose, and Code Orange. Before touring with acts like Fall Out Boy, Blackbear was featured in Palisades' 2015 album Mind Games.
Lil Uzi Vert has been blowing up the charts since the release of his debut single "Money Longer." His breakout came in 2017 with his solo single "XO Tour Llif3," which peaked at number seven on the Billboard Hot 100. The single has since sold over six million copies. His debut album Luv Is Rage 2 debuted at number one on the Billboard Top 200 charts with 135,000 copies sold in the first week. The platinum album also includes the singles "The Way Life Goes" and "Sauce It Up."
Lorna Shore has been busy touring in support of their latest album Flesh Coffin, which includes the singles "Fvneral Moon" and the title track. Back in April, vocalist and founding member Tom Barber left the band to join Chelsea Grin, who are currently on this year's Warped Tour. Deciding to not cancel touring plans, the band enlisted Signs of the Swarm's CJ McCreery as their new vocalist. The band introduced him through a clip of their music video for "This Is Hell."