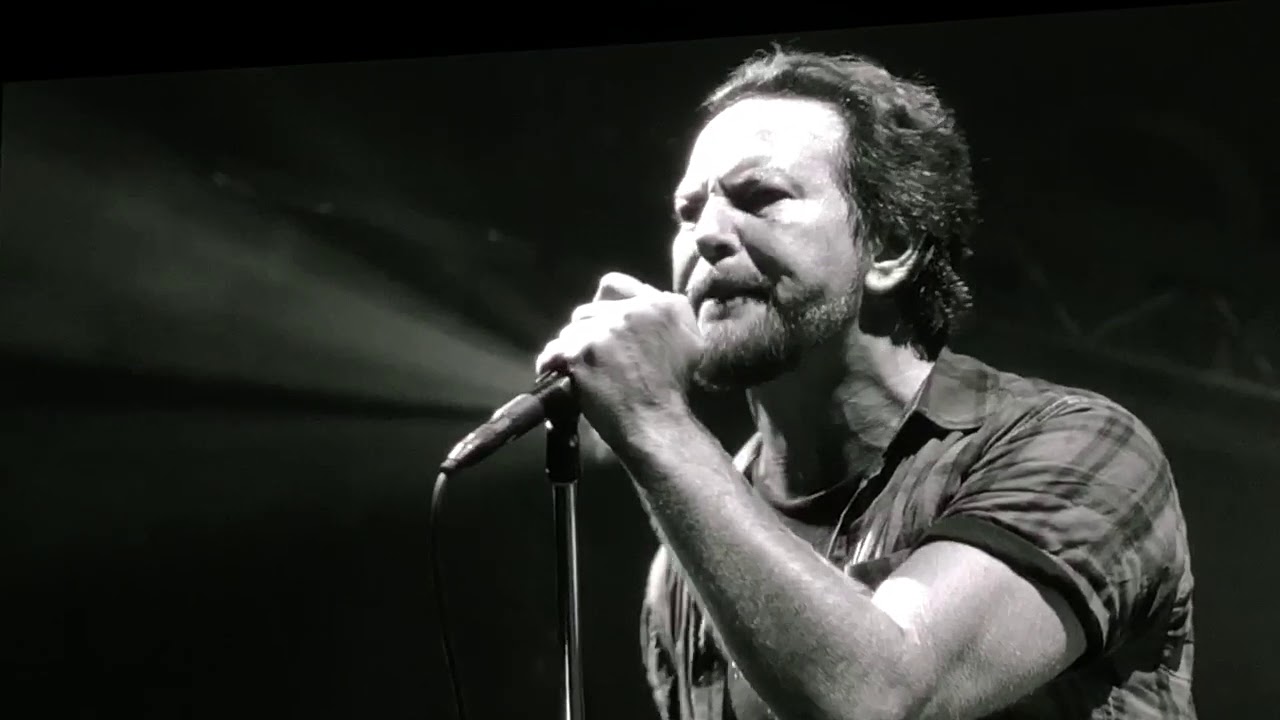 mfc172 YouTube
Pearl Jam served up a sensational musical tribute to late Soundgarden singer Chris Cornell at their Aug. 10 show at Safeco Field in Seattle. According to Rolling Stone, Eddie Vedder and company covered a Soundgarden rarity called "Missing" in the second gig in their Home Shows stadium series.
In a fan-captured video of the performance (see above), Vedder looks out into the crowd and pours his raw, signature vocal power into the song as he belts, "Have you seen me/Can you hear me/Did you think you could win me over/I've been hard to hold/I've been hard to hold/I've been missing, missing, missing!"
The song hails from Cornell's 1992 EP Poncier, which was crafted for Cameron Crowe's film "Singles," in which Cornell turned down playing fictional alt-rocker Cliff Poncier, who ultimately featured Matt Dillon in the role. The secret musical project was reportedly a collaborative effort from Pearl Jam members Jeff Ament, Eddie Vedder, Stone Gossard and Cornell.
Pearl Jam drummer Matt Cameron, who also doubles for Soundgarden welcomed the latter band's guitarist Kim Thayil on stage that night to perform a hot series of covers including MC50's "Kick Out the Jams," The Stooges' "Search and Destroy," and Dead Boys' "Sonic Reducer."
The Home Shows is a charity effort launched by Pearl Jam's Vitalogy Foundation to combat the rising homelessness in their native King County, Seattle home. Pearl Jam is known for whipping out a bunch of spontaneous covers during live shows. In one instance, Vedder really immersed himself in the moment by drenching himself in wine for a "Rockin' in the Free World" cover. The band also paid tribute to Cornell by wearing t-shirts bearing Soundgarden monikers during a concert in Amsterdam earlier this summer, near the one-year anniversary of his death. A statue of the late grunge superstar will also be erected in Seattle on Aug. 29 to honor his rich music legacy.
Watch the entire Pearl Jam "Missing" cover above and stay tuned to AXS for Pearl Jam updates.