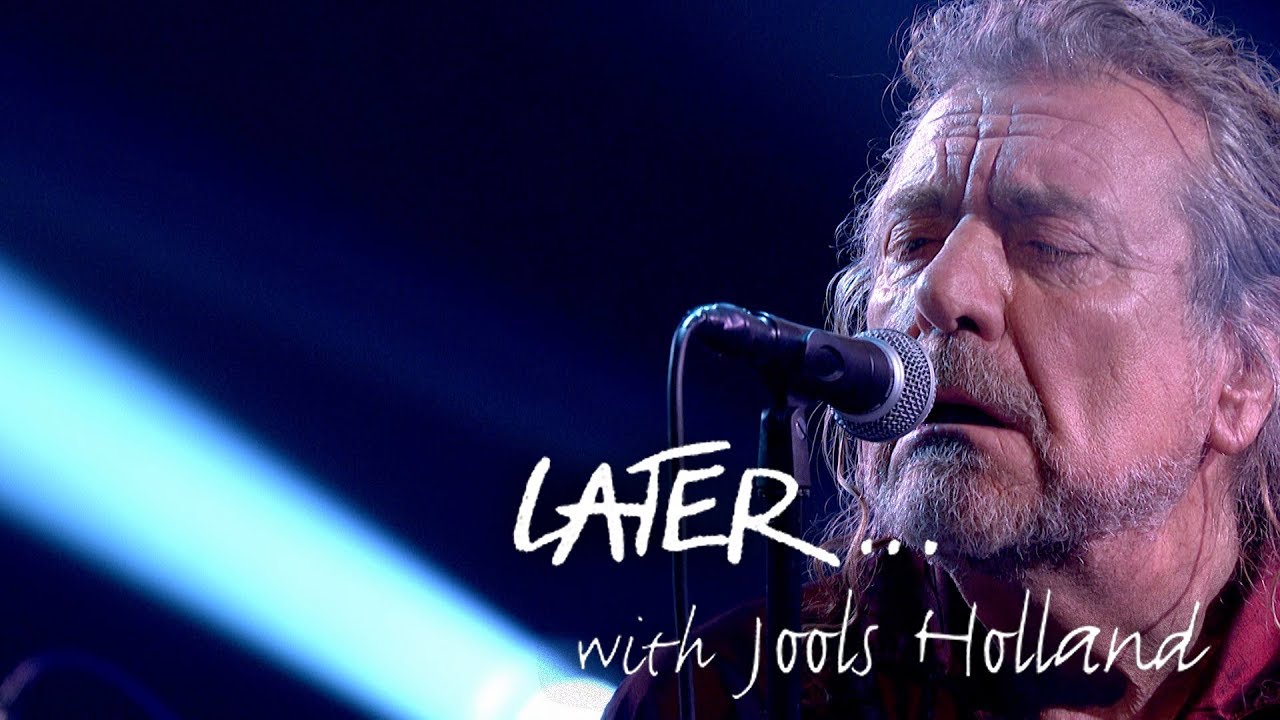 YouTube/BBC Music
Robert Plant & the Sensational Space Shifters continue to make a flurry of media appearances ahead of their highly anticipated studio album Carry Fire, which hits shelves Oct. 13 via Nonesuch/Warner. The ex-Led Zeppelin frontman's latest stop was Oct. 10 on BBC Two's  "Later with Jools Holland."
AntiMusic reports on Oct. 12 that the legendary British rocker and company treated the audience of the popular British late-night music show to a pair of songs from the upcoming album, including  "Bones of Saints" and "New World."  "Bones of Saints" was released last month as the follow up to Carry Fire's lead single "The May Queen."
Fans can check out the action via a 3:33 minute video clip of the "Whole Lotta Love" hitmaker performing "Bones of Saints." The clip opens with SSS guitarist Skin Tyson riffing through song's intro chord progression, ornamented with lead work from Justin Adams to set up the first verse with Plant singing, "They're loading up the ships/They're loading the planes/There's madness in the sky/Above the bones of saints."
Carry Fire features 11 tracks and is available for preorder here in CD, digital and vinyl formats. Check out the "Later..." performance of "Bones of Saints" above or click here to view Robert Plant and band punching out "New World."
The Rock and Roll Hall of Famer recently offered fans a free online audio stream of the new album in its entirety for a limited time, which can be enjoyed here. Plant discusses also the album in a brand new interview with The New York Times, which fans can read here.
Plant recently announce a 2018 winter tour of North America in support of the album, which launches Feb. 9 in Raleigh, N.C., at Raleigh Memorial Auditorium and wraps up March 2 in Los Angeles at Orpheum Theatre.  Following the album release, the multi-platinum seller will also head out on a trek across his homeland, which will launch Nov. 16 in Plymouth, U.K.,  at Pavilions and wrap up Dec 12 in Birmingham, U.K., at Symphony Hall.
Tickets for a variety of Robert Plant events are available now at AXS. For all the latest details on Robert Plant & the Sensational Space Shifters, click here.