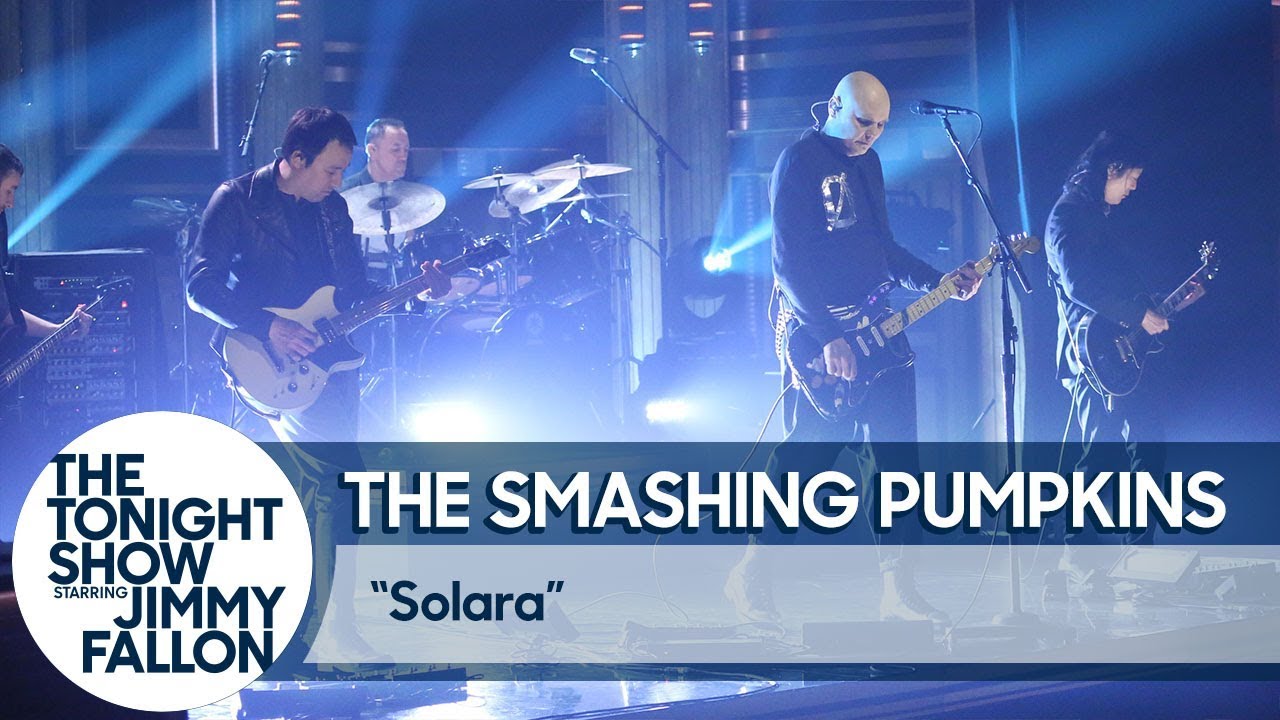 YouTube/The Tonight Show Starring Jimmy Fallon
The Smashing Pumpkins continue to build anticipation ahead of their upcoming reunion tour and two highly anticipated as-yet-untitled EPs. Hot on the heels of releasing the new single "Solara," the two-time Grammy winners premiered the song live on June 11 as musical guest on "The Tonight Show Starring Jimmy Fallon."
Consequences of Sound reports on June 12 that the Chicago alt-rockers closed the popular late-night NBC talk show with the new release and also gave a web-exclusive performance of their 1996 single "Zero," which can be viewed here. "Solara" was released on Friday and is the first new music from Smashing Pumpkins co-founders Billy Corgan, Jimmy Chamberlin and James Iha in nearly two decades.
Fans who missed the action can check out a stream posted on June 12 courtesy of the official YouTube channel of "The Tonight Show." The reunited core line up, bolstered by longtime Corgan associate Jeff Schroeder along with bassist Jack Bates, who replaces estranged SP co-founding member D'arcy Wretzky, bring the slow-building rocker to full steam on the chorus with frontman Corgan singing, "Tear down the sun/Bring down the sun/I'm not everyone."
"Solara" is available now in digital and streaming formats here. Produced by Rick Rubin, the song is part of an upcoming eight-track release, which will hit shelves as a two-EP set sometime in 2018. Check out The Smashing Pumpkins' live premiere of the new single on "The Tonight Show" above.
The Shiny And Oh So Bright Tour will launch July 12 in Glendale, Arizona, at Gila River Arena and wrap up Sept. 9 in Edmonton, Alberta, at Rogers Place. The tour will be preceded by an invitation only show, dubbed "1979 House Party" to be held June 28 in Los Angeles at a venue location TBA.
Grab your tickets now at AXS. For all the latest details on Smashing Pumpkins, click here.