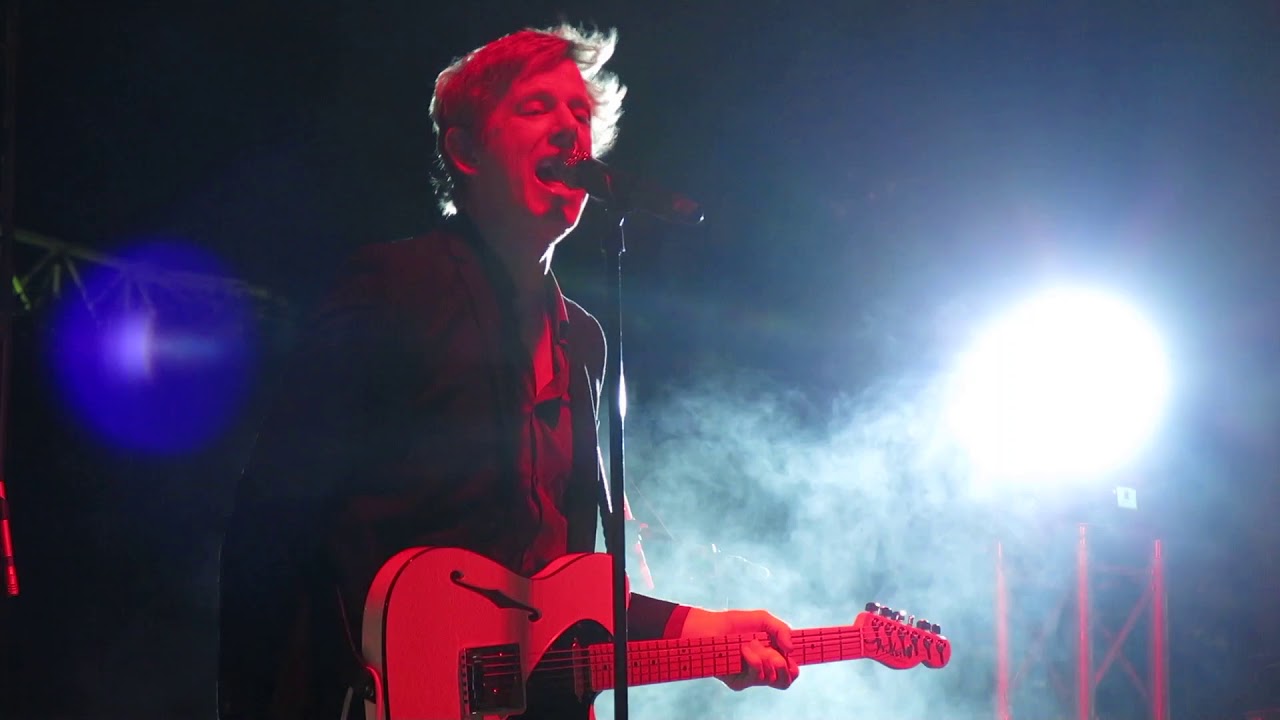 jcnoseworthy/YouTube
During a September debate in the hotly contested Texas Senatorial race between Republican incumbent Ted Cruz and Democratic hopeful Beto O'Rourke, the latter quoted The Clash song "Clampdown" from the punk rockers' groundbreaking 1979 album London Calling, as Pitchfork reported.
 "We're not giving away to corporations and special interests. That's what Senator Cruz would do, thanks to contributions he's received from those political action committees," O'Rourke said. "He's working for the clampdown, and the corporations, and the special interests. He's not working for the people of Texas."
Four people of Texas, in particular, took notice of Beto's words. At a recent rally for O'Rourke at the Buffalo Tree Festival in Dallas, Austin-based indie rockers Spoon performed The Clash's "Clampdown" in honor of the Democratic hopeful. You can watch the video of the performance above.
Not only does O'Rourke quote punk rock, but he also plays it. The Senatorial candidate used to play in a punk band with At the Drive-In and the Mars Volta's Cedric Bixler-Zavala. He recently shared an old tune from he and Bixler-Zavala's band, Floss, with Rolling Stone. 
O'Rourke also has the support of the ultimate Texan, Willie Nelson. The two performed together at Willie's annual Fourth of July Picnic over the summer and Willie recently penned a song for Beto's campaign called "Vote Em' Out." You can listen to it here.