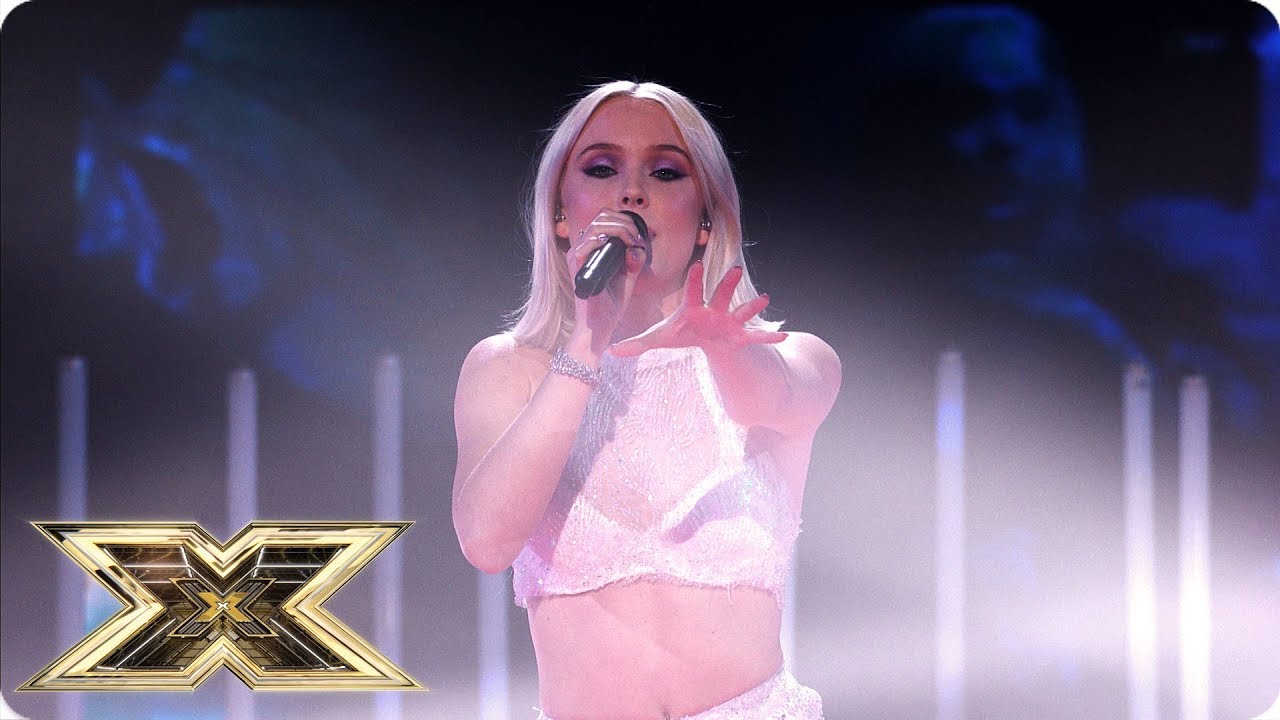 The X Factor UK YouTube
Zara Larsson was the musical guest on "The X Factor UK" semi-finals night two results show which aired in the U.S. Nov. 26 on AXS TV. The Swedish pop superstar hit the stage to perform the lead single "Ruin My Life" from her upcoming third studio album.
A vision in sparkling white, Larsson performed the song inside lighted, layered mirrors. She sang about a former love she's missing, pleading, "You set fire to my world, couldn't handle the heat/Now I'm sleeping alone and I'm starting to freak/Baby, come bring me help/Let it rain over me/Baby, come back to me …"
Related - Michael Bublé nixes retirement rumors, gives hopefuls advice  on 'The X Factor UK'
"Ruin My Life" peaked at No. 2 in Larsson's native Sweden and hit the Top 40 on the UK Singles Chart, peaking at No. 14. Her upcoming album will be a follow up to her chart-topping 2017 album So Good, which reached No. 7 on the UK Albums Chart and No. 26 on the Billboard 200 chart in the U.S.
"X Factor UK" host Dermot O'Leary reminded the audience Larsson was only 10-years-old when she won the Swedish version of "Britain's Got Talent" in 2008. Now, the internationally-adored pop songstress is 20 and collaborated with Clean Bandit on their chart-topping single "Symphony." She's also worked with Ed Sheeran on their co-written track, "Don't Let Me Be Yours," on which Sheeran also provides backing vocals.
When asked what advice Larsson would give to "The X Factor UK" season 15 finalists she urged them to "really enjoy this moment," because they already have so many people rooting for them and they've all garnered a lot of fans. Other notable guest stars on season 15 of "The X Factor" have included, Liam Payne, Olly Murs, Cheryl, James Arthur, Little Mix and most recently, Michael Bublé.
"The X Factor UK" season 15 finale will air in the U.S. on Sunday, Dec. 2 and Monday, Dec. 3 at 8 p.m. ET/5 p.m. PT on AXS TV.