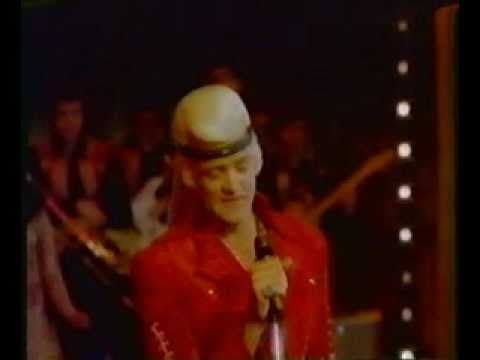 Zamora King YouTube
Stirring soul singer Wayne Cochran, who touched his audience's hearts with songs such as "Last Kiss," has died at the age of 78. Best known for his outrageous white pompadour and by the moniker "White Knight of Soul," news recently broke that the eccentric troubadour lost his battle with cancer on November 21 in Miramar, FL. Cochran will surely be missed, but his legend continues to live on through the legacy of music and showmanship he has left behind.
In his career, Cochran, originally of Georgia, had been inspired to soul by legends such as James Brown. It is said that even Elvis Presley himself took influence from Cochran, admiring his stage persona and style of dress. Cochran's career kicked off in the 1950s, styling then-current rockabilly in his own way. At the mere age of 21, he wrote "Last Kiss," the song that would go on to be his legacy for life. The song's greatest success came not from Cochran himself, but as a cover: first by J. Frank Wilson and the Cavaliers, who charted #2 in 1964, and later by Pearl Jam, for which it was their career's greatest charting. Pearl Jam's "Last Kiss" cover also made it to second billing on the charts, this time in 1998 when it was released as part of a charity compilation benefitting Kosovo.
Cochran's career eventually led him to the flashy stages of Las Vegas, where he strutted around in rhinestone capes and danced to his own groove. In addition to Elvis, Cochran's Vegas stylings even left an influence on the world of comedy that shone through in Blues Brothers. After a career filled with remarkable stage presence, a crazy wardrobe, and of course that famous hairdo, Cochran had given all of the stage life up to become a minister. Cochran took a page from his song "Goin' Back To Miami" and headed to Florida, where he became born again and pastored the Voice For Jesus Church in Miami -- though of course, he still occasionally sang in that role.