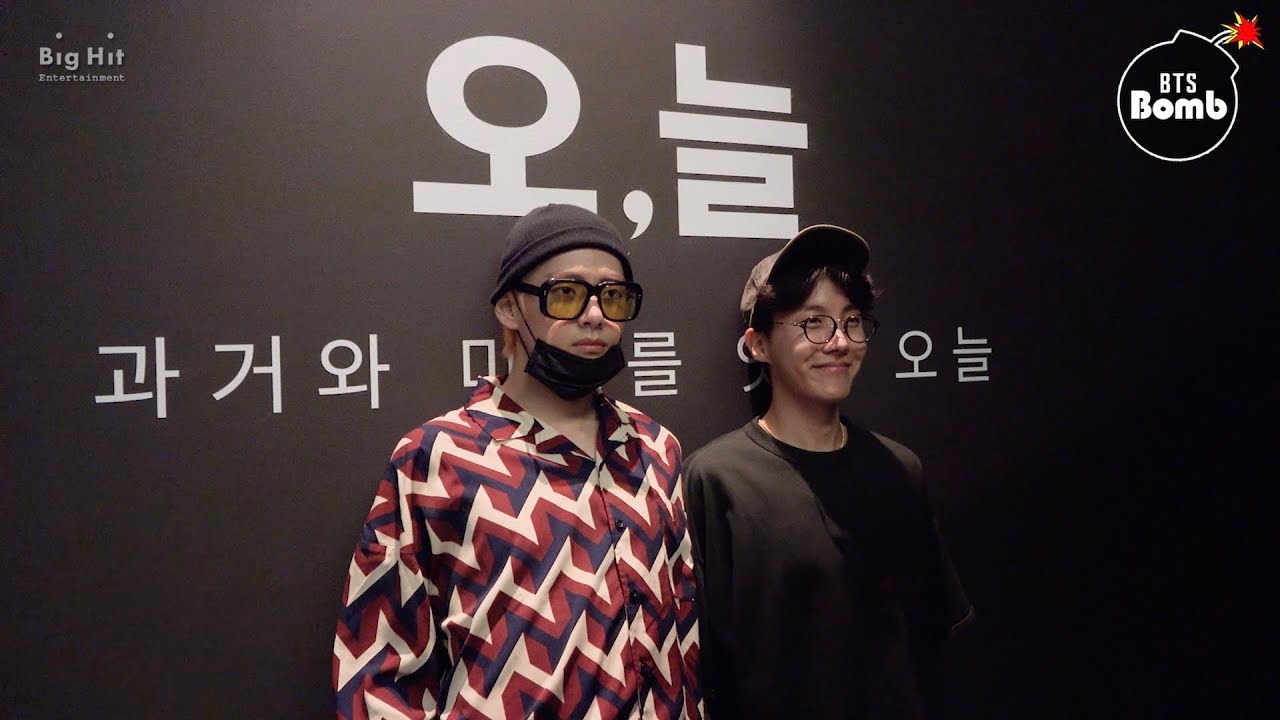 BANGTANTV YouTube
Heads up, ARMY! BTS is giving U.S. fans a chance to witness their incredible rise to the top of the music landscape live and in person. Big Hit Entertainment, Powerhouse, and AEG Presents are delivering a spectacular showcase detailing the South Korean superstar's incredible journey called BTS EXHIBITION IN THE U.S. "24/7 = Serendipity (오,늘)" to three U.S. cities: New York, Los Angeles, and Chicago.
The limited exhibition series rolled out in New York on June 7 and ran through July 11 at a Motif Studios site in Brooklyn. Session dates and times for the Los Angeles and Chicago experiences will be released soon and available on AXS. 
While you're waiting to snag your tickets, we've put together a list of things you can expect to see at the upcoming BTS EXHIBITION IN THE U.S. "24/7 = Serendipity (오,늘) Tour experience.
Multiple Rooms
Overall, the BTS EXHIBITION IN THE U.S. "24/7 = Serendipity (오,늘)" Tour exhibit is divided into multiple rooms. Visitor guides in multiple languages will be on hand to help guests navigate through the experience – which details BTS' evolution. The exhibit notably starts at the beginning of the band's career and follows its path to global domination.
Some engraved gold discs containing information about each member are displayed. Other rooms contain pictures of BTS receiving awards, mockups of their studio spaces, treasured items for individual group members, and more. Plus, song lyrics are displayed on walls and other places throughout the exhibit.
A BTS Meets ARMY Story Experience
BTS repeatedly thanks and credits their ARMY fanbase for helping them achieve the mind-blowing superstar status they have attained in such a short time. It is only fitting, then, that this special experience tells the story of BTS meeting ARMY and "how ARMY heard their voices and recognized them for who they are."
According to a press release for the event, the story unfolds across the exhibit in a "Whalien 52" theme. Overall, 121 photos taken during the band's recent U.S. tour will be released and displayed for the very first time.
Behind-the-Scenes BTS Visuals
Speaking of photos, one can't help but wonder just how many thousands of times RM, V, Suga, Jungkook, J-Hope, Jimin, and Jin have been photographed over the course of their jaw-dropping career. The exhibition notably contains a slew of behind-the-scenes photos and videos that BTS took themselves.
These unique snapshots capture candid moments, special memories, tour highlights, and more. Plus, the photos come in all shapes and sizes and cover wall spaces throughout the exhibit.
Music Video Sets, Costumes, and Props
ARMY members will undoubtedly love seeing BTS music video set pieces and other props that are featured in some BTS videos including the bathtub in the "I Need U" video – which features artwork the guys doodled onto the wall tiles.
There are also elements of the "Fake Love" music video, the "Fire" music video, tour videos, the neon-painted set in the "Wings" short films, and more. Costumes the group members wore in different music videos are also displayed.
Exclusive Merch
Attending the BTS EXHIBITION IN THE U.S. "24/7 = Serendipity (오,늘)" Tour doesn't just mean exclusive access to never-before -scene BTS para[hanelia, it also means the chance to snatch up some exclusive merchandise. This special merchandise is unique to the exhibit and only available for fans you attend. 
BTS ARMY Eye-Catching Extravaganza
Overall, ARMY members far and wide should love seeing all the eye-catching videos, photos, and mementos, that span the sprawling BTS Exhibition space. Fans can revel in the past and present moments in BTS member's lives – both on and off stage. They can also catch a glimpse of the future for the globally adored K-pop band and be rest assured that BTS will always want to bring their beloved ARMY along on each new step in their history-making music journey.
What You Can't Bring
Here is a full list of "What Not To Bring," according to the exhibit's website: 
—No Outside Food, or Beverages
—No Alcohol or Drugs
—No Chewing Gum
—No Backpacks (Bags or Backpacks larger than 14" X 14")
—No Glass Bottles, Metal cans etc.
—No Cameras or Video Equipment, only cell phones allowed.
—No Weapons or Pepper Spray
—No Pocket Knives or Blades of any size or kind
—No Animals (except service animals)
—No Permanent Markers, Spray Paint or Stickers
Special Notes
Please be aware this is a timed-entry event. When purchasing a ticket, you will select the day you wish to attend along with the specific time you'll enter. Be sure to arrive 20 minutes before your scheduled session time. Be sure to select your session time carefully, all sales are final.