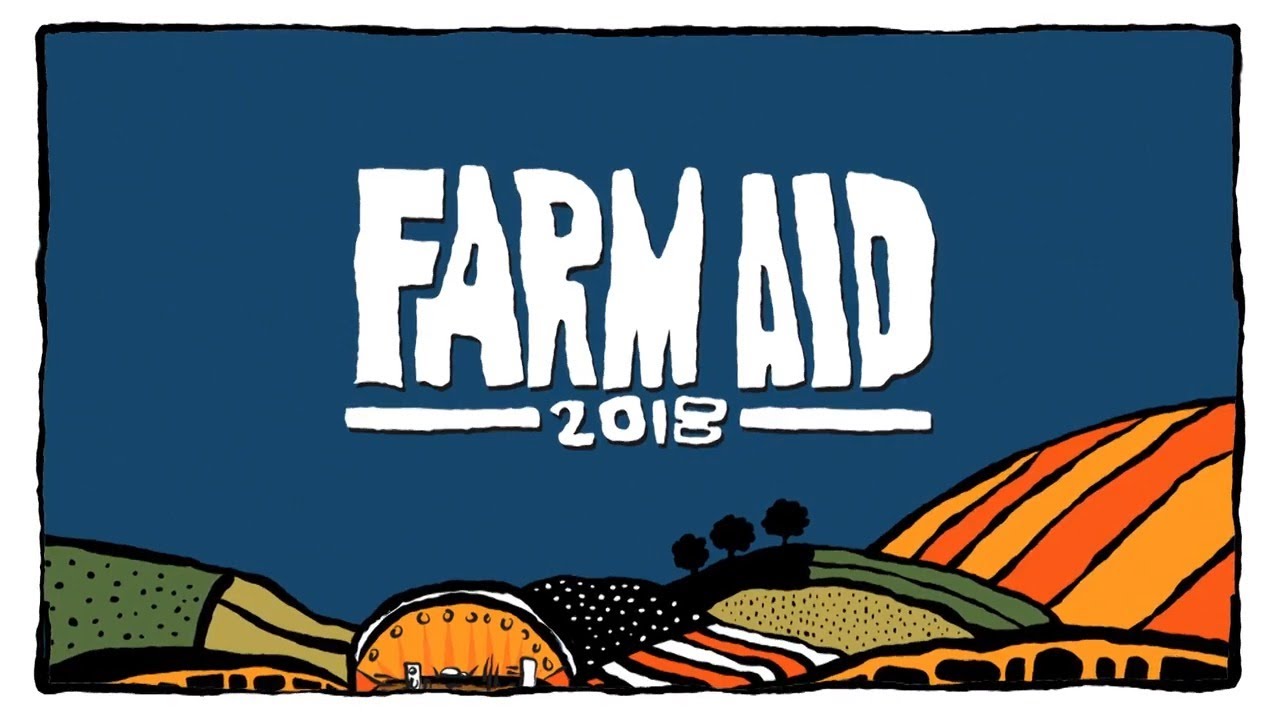 AXS TV YouTube
Country music legend Willie Nelson will host and lead a star-studded performer lineup for Farm Aid 2018 which will air on Saturday, Sept. 22 at 7 p.m. ET/4 p.m. PT on AXS TV. This year marks the fifth consecutive year AXS TV will broadcast the musical charity event, which has raised awareness and supported farmers for over 30 years.
Farm Aid founder Willie Nelson will host and perform along with fellow board members John Mellencamp, Neil Young, and Dave Matthews (performing with Tim Reynolds). Other artists hitting the stage at the XFINITY Theatre in Hartford, Connecticut to perform and support the cause include Chris Stapleton, Kacey Musgraves, Sturgill Simpson, Margo Price, Nathaniel Rateliff & The Night Sweats and many more.
Related - 5 things you didn't know about Farm Aid
Nelson, Young and Mellencamp launched the first Farm Aid concert in 1985 to raise awareness of huge loss within family farms across the country and raise funds to help support a now ongoing mission to keep farm families on the land. Nelson expressed hope for the future in an AXS TV press clip from last year's event saying, "We hope things are changing now and that the farmers are moving along on their own pretty well."
Dave Matthews, who joined Farm Aid's Board of Directors in 2001, looked at his friends gathered on the stage and added, "This is the kind of thing that gives the world hope and I'm really grateful to be here with all of you."  (Watch the clip above)
Since its inception, Farm Aid has reportedly raised over $53 million to carry out its goal to help foster a strong and resilient family farm agricultural system. Furthermore, the 1-800- FARM-AID hotline and Farmer Resource Network continues to provide immediate, effective support to farm families in crisis.
The special AXS TV live broadcast of Farm Aid 2018 will air Saturday, Sept. 22 from 7 p.m. ET/4 p.m. PT through midnight (12 a.m. ET/9 p.m. PT). Tune in to watch a night filled with magical music performances and learn how you can support Farm Aid's fight to help sustain family farms.
Find AXS TV on your TV and stay tuned to AXS for programming news and updates.