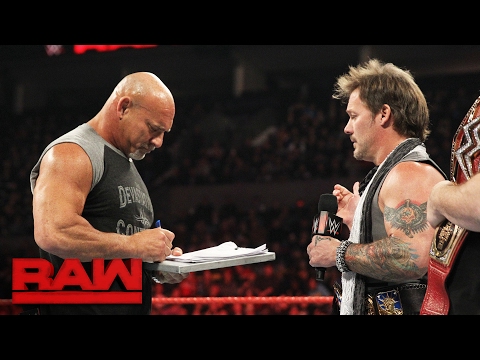 'WWE Monday Night Raw' - YouTube
The WWE Road to WrestleMania is underway and "WWE Monday Night Raw" is coming to Las Vegas for a big show, taking place Feb. 13 at the T-Mobile Arena. Stars advertised for this big live television taping include Roman Reigns, Universal Champion Kevin Owens, Sasha Banks, Women's Champion Charlotte Flair, Sami Zayn, U.S. Champion Chris Jericho, TJ Perkins, The Brian Kendrick, The New Day and more.
One star advertised for "WWE Monday Night Raw" in Las Vegas that won't be there is Seth Rollins. It was two weeks ago that Seth Rollins suffered a legitimate knee injury during an accident at the end of an episode of "Monday Night Raw." However, Rollins is expected to make a full recovery and return in time for "WrestleMania" in April.
While Rollins won't be there, the man who attacked him prior to his injury – Samoa Joe – should continue to make an impression after making his main WWE roster debut. While the injury was an accident, the WWE has booked Samoa Joe as the legitimate tough guy that he is and they integrated the injury into the storyline.
The main advertised event the WWE will bring to Vegas is the giant "Festival of Friendship," which Chris Jericho and Kevin Owens will host. This should be as silly as it sounds, but will likely lead to an attack by a fan favorite wrestler, whether it is Roman Reigns or possibly a surprise appearance by Goldberg, who Owens faces at "Fastlane" in March.
The only match announced for the "WWE Monday Night Raw" in Las Vegas is a women's championship match between champion Charlotte Flair and Bayley. The two have fought for the last month, with Flair continuously coming out on top through cheating and outside interference. Will Bayley finally pull off the upset win?
Get your tickets for "WWE Monday Night Raw" in Las Vegas right here on AXS.  Prices for the Feb. 13 show start out at $20 with a maximum ticket price of $110.